Please note that tarot will pick up

TRENDS /VIBRATIONS of PAST PRESENT AND FUTURE

- it will pick up

anything that is 'out there'

true news or false news

- either way it can throw light on what is 'in the air' - please bear this in mind when you are reading the insights.

It is very important that 'readers' of the blog understand this, therefore one has to be very discerning when reading. Media news can put out stories that are not factual or are pre -mediated but Tarot can pick that up. It does,nt mean that tarot is wrong, it shows tarot can see what might be suggested. However when writing the tarot it may be taken as fact.

TAROT CANNOT BE CONSIDERED AS 100 PER CENT ACCURATE.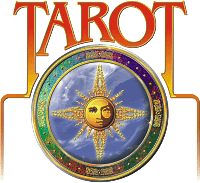 UPDATED TAROT 23 NOVEMBER 2010
Re: PATRICIA KREIGER
« Reply #4 Today at 4:47 » 23 NOV 2010
Enquiring about Patricia's health I have the 10 of wands which is an oppression card - not brilliant for health you might think since its an active card with oppression cast on it. However notice the branches have little signs of life on them and a man is carrying them to a village or town seemingly making for a house.
This 10 of wands suggests weeks and seems the ordeal of this woman should be over within 10 weeks - I think she should be found soon at least tarot originally gave me 28 days - this would stretch now to about the second week of December.
However, if you look at the card before the 10 of wands its the Nine showing a person bandaged around the head and possible hurt leg - in other words possible injuries but they are thought of as 'down but not out' - does,nt really suggest Patricia lost her life any more then that 10 of swords that we had earlier. However, the problem is that the 10 of swords can be ill health that could go either way but normally talks about recovery. I'm seeing that same kind of thing with the 10 of wands too and of course the following card is a message from the page who is shouting some news out . I'm expecting this woman to be found - I don't think she would be found in brilliant health but at this moment the 10 of wands has those little sprigs of life on it so I'm just going to hope that she is still with us.
The 10 of wands shows a guy 'looking at the earth' His hair is blonde. There are buildings in the background as well as trees
Theres still uncertainty on Patricia's health but it is 50/50 in my tarot so I have to sit on the fence with respect to what the outcome will be. However I leave this for the moment.
The other scenario could be that she did suffer badly but was taken to a house or buildings.
Anyway I have sagittarius in this card so December will defiiately bring some news one way or the other.
EMPATHY