http://www.njvu.org/cgi-bin/njsp/mpdisplay.cgi?mpid=489

Last Name Watkins
First Name Aaron
Middle Name
Sex Male
Race Caucasian
Date Of Birth 08/23/1989
Place Of Birth Oregon
Height 5'6
Weight 140 pounds
Hair Brown
Eyes Blue
Complexion Fair
Scars/Marks/Tattoos smt
Last Seen November 11, 2007
NCIC M586976644

Aaron was last seen on November 11, 2007 at 4:20PM in Elizabeth, NJ. He was last seen wearing a green baseball cap, black hooded sweatshirt, blue jeans, and black shoes. Aaron does have a pierced tongue, pierced ears, and a mole under his right eye.

Any further information, please go to link above for Contact advice.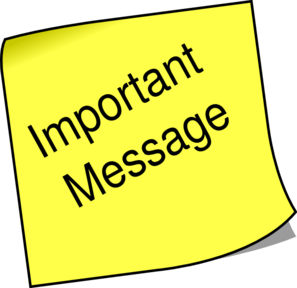 Please note that tarot will pick up

TRENDS /VIBRATIONS

of

PAST PRESENT AND FUTURE

- it will pick up anything that is 'out there' true news or false news - either way it can throw light on what is 'in the air' - please bear this in mind when you are reading the insights.

It is very important that 'readers' of the blog understand this, therefore one has to be very discerning when reading. Media news can put out stories that are not factual or are pre -mediated but Tarot can pick that up. It does,nt mean that tarot is wrong, it shows tarot can see what might be suggested. However when writing the tarot it may be taken as fact.

Tarot does not have all the answers or claim to solve issues. All it can do is show what it feels may be of USE or point out possibilities.

Please always read the following

ABOUT TAROT ON THIS SITE

which is a useful article in respect of all the Tarot printed for Missing people/children.

TAROT CANNOT BE CONSIDERED AS

100 PER CENT ACCURATE BY LAW.
AARON WATKINS
« Thread Started Today at 18:42 p.m»26 October 2010

I have had a request on the blogger from the family of this young man to see if Tarot might be able to help.

I am happy to do this but I have to be sure that all the notes on blogger are read thoroughly. Tarot cannot give 100 per cent accuracy and sometimes throws all the information in a heap to 'sort out ourselves' however, it does give glimpses of what may have entailed.

Tarot gives past present and future events. Those time slots can be nigh impossible to decide which bit of information belongs to which of these 'windows of time'. I will just give what I can and once again always suggest seeking second opinions on anything that tarot has given to me.


The very first thing when I clicked on the link above was finding myself facing a strikingly handsome face and I sensed he was definately very popular, but likely to be a little private at times. Aaron according to the dates that we have on the link is roughly 18 when he has gone missing, and would be approximately 21 at the current time.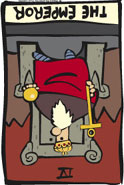 I asked tarot what happened to Aaron on 11 November 2007 and I have been given the Emperor reversed.

Now strangely when I first saw this boys face I thought how popular he was and yet receiving this Emperor reversed shows me that something happened where he was shown a lack of respect. When I see these cards however, it may not be Aarons actual emotions Im talking about but it will show that SOMEONE lacked respect for someone else or a situation at the time.

There seems to be a complete loss of confidence here like a cold slap in the face if you like. The Emperor sits between a woman and the Heirophant. Basically the woman is thought of as the Mother or a female who very nurturing towards Aaron and following that it seems that there is good advice given.

Now I would read that as the female gives good solid advice to this boy but for some reason it feels like it undermines what he thinks himself and its as though he feels perhaps that he does,nt have the final word or control of the situation.

The woman if not a mother figure but a close female, could possibly be pregnant as the Empress is a lady who could be pregnant with all the fruits of life, so this is not completely out of the question

Did he suggest the 'unthinkable' or did she suggest the 'unthinkable, whatever it was it did,nt make a good impression it seems on Aaron.

Someone here could not control their petty immotions and there just seems to be so much indecision in the air with this card and what a person feels. Theres a kind of ruthless energy about it.

Bottom line someone has demanded something and whatever it was it was completely unreasonable at the time to whoever it was aimed at.

An Emperor is considered to be a SPOUSE so Im now tuning it down to thinking it has to be something to do with a female that is linked to Aaron girlfriend perhaps or someone like that? Aaron wants to have his say here and there is some kind of disrespect for his opinion.

The card is linked to the womb so Im thinking this could be to do with a child or baby????? also we have a Thursday here for some reason and some kind of lack of willpower.

There are no details to Aaron so this reading is completely a cold reading but it does seem to me that he was definately feeling undermined. There is also some kind of tricky or deceiving element in this card and its whether he felt deceived about something or whether he deceived someone else. Whatever it was, it had a big impact on him or there was a situation someone who had authority over him did not approve of and caused this meltdown.

If it is anything to do with a child, Aaron was not ripe or mature enough to deal with anything like this, because this card shows me that he did not feel he could cope with the demands of being placed with responsibility. Im feeling its possible he did not want the responsibility of something.

It may be that he might have been told that he was responsible for a child and he did not think that he was as this card represents the 'universal fluid' and that could mean sperm.

If that is reversed, it would show somebody who did not attach that to themself or perhaps denied that. As this card is a card of realization and it is reversed it might suggest that he was totally stumped at possible information he heard and did,nt realise that this was happening.

If there is any possibility that a child is at the bottom of this then maybe with the womb reversed Aaron might have wanted OUT or wanted in and the person involved themselves thought that a child was not a good idea.

The only other thing I have seen with this card in this way is when someone is told they are adopted and it totally floors them.
Also could be problems with a BOSS or someone who had authority over him. Every single one of these suggestions is a scenario that might need to be considered.

I really cannot say what the case is out of these possibilities but just give the information I am given here.

The father figure here is totally upside down so something to do with fatherhood has upset this boy.

It also seems to me that he had problems with a father figure or with his own father. I dont know if this was known but there just seems to be some kind of turmoil here. I really dont want to upset the parents so I am trying to write this kindly as I am not a judge but have to reveal what I see.

Aaron according to the Emperor was actually very dependent upon his parents so I can feel a lot of angst here and I see someone who is emotionally so insecure about something throwing his weight around a lot of emotions here seem to be out of control.

Im seeing some who is pushed around here I am getting a lot of emotions from this card - that lack of respect is very strong.

I may even have to come back to this card because something bothers me here as it seems not just one thing has gone wrong for Aaron but other things too. I dont know if he was working or not but everything just seems to have gone against him -




When I asked tarot WHY Aaron disappeared I was given the Page of Pentacles which is a message about money and the world is on this card too. Perhaps he needed to earn more money and could,nt or because he thought a situation would blemish him and prevent that? I seem to have an apprenticeship in these cards and also military/army or any forces can come into this card too. I dont know why this would make him disappear but for some reason it did.

It seems to me he was determined enough inside himself to want to make something of himself - at least in this point of the tarot.

How that has panned out yet I will have to continue to look as I dont know if this was a plan he had or whether this was plan that had gone wrong, but he wanted to study to get somewhere and have a career at least someone wanted that for him or he himself.

There seems to be a few letters or communicatons here about money and work that I can see that must have occurred?

Maybe he was advised to go into the forces and he did,nt want to?? perhaps it was suggested as a good sense of responsibility.

I cannot be absolutely certain but he has gone awol in whatever case of events.

Someone may even have wished him to go to university so there is a whole clash of events here and possibilities.

Theres a good earth connection here with animals and nature.

This case may have nothing to do with a child but may be that Aaron himself is a child over dependent on his parents and perhaps fell out over a situation that he did,nt want to do or that perhaps he did,nt get agreement on.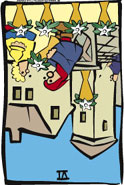 I have had quite a bit of difficult with these cards today with Aaron because I feel so many conflicting emotions as when I want to say something, I feel he is telling me something else but whatever I put here I just hope something can be understood from it all.

The Six of Cups is what tarot has given me as to where Aaron might be at the current time.

This card gives me East when it is upright, but as a reversed card I am getting WEST for direction. Im not sure why I say this but I dont think Aaron has actually that far from where he lived or somewhere he lived because this card shows us a familiar garden and home that belongs to the childhood. When that is reversed we are still thrown back into the past. It shows this boy as vanished but oddly it also seems to suggest that the past is his future.

With a card like that - I cant see that he went that far can you? He must be somewhere that is close to one of the neighbourhoods that he is familiar with.

I really have a feeling that something is going to come up with this case soon. I dont know why but something could very well have been seriously overlooked here?? There is NO NEW ENVIRONMENT on this card. He is where he was SOMEWHERE in the vicinity.

Dates & Timing: November 2 to November 11 that falls dead on the day he went missing. He did,nt go anywhere. The Sun is linked to the family and this is reversed. So he did,nt leave the family area - this card reversed shows a great stubborness in many ways but also can show places underground like basements.

Also the world 'underground' can mean theh person literally went 'underground' as in out of sight or not recognisable. So its either actual or figuratively.

I would look in the area he lived personally or just west of there.

Theres a few secretive here I better point that out.

This card is,nt very flattering about the family that may not mean mums and dads but other relatives are still part of the family, and I apologise but it seems to suggest that looking back there were some difficulties for Aaron and he could have bumped into a relative or friend in the area. Thats what I seem to be getting here.

I know the question always is whether the person is alive or not or if they came to any harm but what Im going to ask is when will Aaron be found.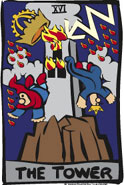 The Tower card has the Star card as its neighbour and this suggests CHRISTMASTIME I dont know which Christmas but that is a time he would likely be found.

The Tower card suggest TWO YEARS - but from what point???

But what I am going to say is it will be like a bolt from the blue really unexpected truly and there will be what seems a major breakthrough but there will also be shattered illusions. Nobody can disappear and then be found without accepting that not everything is as it was because it is,nt and it wont be.

There is a 50/50 on this card and a number 16 - it makes absolutely no promises about Aarons health - all I can say for sure is that it does tell me that he will be found and it will be quite a shock.

I care very very much for anyone who is missing I think of them as my own people so I always want a great happy outcome for parents and for children. Whatever happens in life , whatever the problems are - problems can ALWAYS be fixed - thats how I see things. But I cant promise anything in the tarot and nor can I guarantee that everything I see is correct. Quite a few elements will be, and others slightly off track but there will be some foundation to it.

I have sensed some terrible financial problems for Aaron at some point in this tarot journal for him.

Seperation and upset are very evident to me but somehow I sense a bizarre encounter regarding when Aaron is found.

All I can do is send love to the family at the current time and hope for the best. If Aaron is still 'with us' it will also be whether he wants to 'be found' or not. There is also that possibility here.

However I would stay placidly thinking the 'middle road' because hearts have healed a little over time and they should continue to heal in the case of Aaron.

December /Christmas very prominent in this card.

Before I end this tarot, I would ask myself about CAPRICORN on this card - I am wondering about anywhere that Aaron worked. Whatever premises, place, vicinity that he worked at any time perhaps might be looked into if not already.Also however awkward difficult or painful it may be - a family friend, or some relative could be in the mix. Its not positively so, but its a possibility.

I dont know if this will help and I apologise if it does not.



Empathy.



UPDATED 19TH DECEMBER 2012



I have posted a map which Dee has worked on from the Tarot instructions as they stand. Please let me specify that this map may only be approximate. I will need to look at some cases again to update and there has been so little time to do so with many pending cases for Tarot. Therefore bear in mind that there may be more detail to add to this map.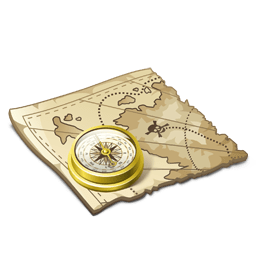 Dee has compiled a map which OUTLINES all the areas that Tarot may be touching on or may be describing. Please bear in mind that this is not guaranteed and Tarot can mean somewhere else entirely.


CLICK LINK FOR TAROT MAP
(Hit the Grey word that says MAPS)
Show on Google Maps
I see there was an article posted late 2013 for Aaron though Im not sure if there is any further news at the current time.
njtoday.net/.../family-still-seeking-aaron-watkins-6-years-after-his-disapp...
4 Dec 2013 -

An age-progressed photo of Aaron Watkins produced by the National Center for Missing and Exploited Children shows how he might look ...