Please note that tarot will pick up

TRENDS /VIBRATIONS of PAST PRESENT AND FUTURE

- it will pick up

anything that is 'out there'

true news or false news

- either way it can throw light on what is 'in the air' - please bear this in mind when you are reading the insights.

It is very important that 'readers' of the blog understand this, therefore one has to be very discerning when reading. Media news can put out stories that are not factual or are pre -mediated but Tarot can pick that up. It does,nt mean that tarot is wrong, it shows tarot can see what might be suggested. However when writing the tarot it may be taken as fact.

TAROT CANNOT BE CONSIDERED AS 100 PER CENT ACCURATE.
PLEASE NOTE - Tarot picks up

past present and future

'vibrations'. Referring to a person is simply their vibration through

intuition

and not alluding to mediumistic qualities.


PREVIOUS TAROT ENTRIES FOR THE CASE OF LAURYN IS ON THIS LINK

LAURYN DICKENS update 26 Sept 2010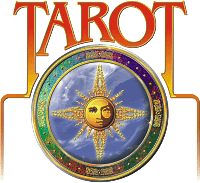 Re: LAURYN dickENS
« Reply #1 Today at 18:45 » 26 Sept 2010


I have tried to see by meditation what Shakara has done with Baby Lauryn. Sometimes tarot gives me its own answers and does,nt always concentrate on the exact question but I will give you what I have.


This card is deception and trickery. It has two angles to it, one that the baby could have taken a journey but it could also suggest that there was a return within 7 days.
Now that is only POSSIBLE because the card is upright and not reversed. When its reversed it tells us the baby comes back but meanwhile only the suggestion is there as an alternative.

When the baby was taken, it is very clear to me that she DID get taken out of this apartment and went somewhere else - two other people KNOW this happened because as you can see they are in the picture watching as this child is taken away and they did not raise the alarm. Becuase they did not raise the alarm it means that they are aware the baby went somewhere and said nothing about it.

Or, it could mean that parts of Shakaras story about the baby are not true. Remember this card is pure deception and trickery and you cant always believe what is presented.

If it is a lie about giving the baby away this would be because Shakara wanted to turn this situation into her favour and hide the truth. Unfortunately this card does show that 'someone is trying to get away with something' - so Im not sure that this is looking good. But....with all tarot it has to be 'mined' and this card tells us about a THIEF and the thief takes the baby away - it is very possible because of the reverse nature of this card that an apology is forthcoming in other words, somebody is going to say something about this child and where it went. I can see in this card that Shakara was moving from one place to another but I asked what she did with the baby and that baby seems to have gone somewhere else. But because that card is upright Im toying with the idea that the baby was brought back again in a week because that is still connected to this card. I cant see that Shakara 'thieved' her own baby unless she was involved in a sneaky dealing with Lauryn which she is going to keep to herself and just hold together her own personal truth about it all. Swords are also communication so this could be all about WHAT SHE SAID rather than what she did, as what she DID might be the reverse of this card. So it is not an easy situation here.

The other way of looking at this situation is that someone has stolen back this baby as they felt it rightfully belonged to them or would be better off with them.

I can see that Shakara is up to her neck in a situation here and basically whatever she does say is going against her and as the next card is the eight of swords it looks like she could tell more things but if she does it opens up more cans of worms. I know that Shakara is actually trying to tell the truth but there is something that is blocking her here and I dont know if its because of the 'two people' I see in the card here. Perhaps what they know might actually get her in more trouble so its a horrible position to be in.

Meanwhile, I am trying to give a good perspective of the seven of swords and any of these situations could apply in the case of Lauryn. We do have to bear that in mind.
Perhaps it would be best to check both addresses that are connected to Shakara, the one she lived in and the one she was going to.

If there is another little child in the picture, have the authorities checked whether the child is with that one?

What it seems to me is that whatever Shakaras plans were its possible that somehow someone did interfere with those but as Shakara could not cope with baby Lauryn its a case of alls well that ends well so with the baby 'gone' does it really matter when the problem dissolved itself? To me it seems that Shakara did not trust an ex partner at all. Maybe someone she knows took the baby then told her afterwards but she cannot give away who those people are. I have seen two people.

I have to say that I might be completely wrong about all of this and I did see this baby protected at an earlier stage of tarot.

It does not look to me on the seven of swords that she personally did anything horrible to the child but swords can be violent cards and theres no getting away from that.
The seven leads us to the CHARIOT and I see that as a vehicle of some description which intially with the King of Pentacles I felt was a pram and walking away from the apartment. So I do have to stick to my guns there and say that the baby went out of the apartment likely in a pram and though its possible that the baby was returned to the apartment I dont have a definate on that at all right now regardless of any 'rumours' of cadaver odors.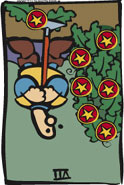 According to tarot it tells me that it is speculation that the child is dead, so at the moment in tarot I would say that is all it is right now.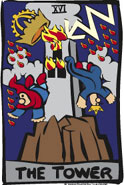 Asking when Lauryn will be found we receive the Tower which is card number 16 - Im not sure how that number will figure but what it does suggest is that there is a building here and that it is a bolt from the blue so she will be found 'by accident' . That two people know where she is or are involved in some way - and that she will definately be found. The timing of the Tower card is 2 years so either by the time this baby is two or within 2 years ( well thats a lot of scope !!!) Perhaps there are two people in an apartment who know more or who are the ones to find her. I do have the month of December but I dont quite know how it applies except that the Star Card follows the Tower card and thats a christmas card in most formats - though it indicates around January I suppose thats not far after December in terms of time.

I cannot guarantee anything that I write from the tarot I can only give the impressions that I have and maybe they might help or maybe not, only time can ever tell what will happen. I really want to see this baby found in good health. There are some disappointments here but I did see the baby protected so I would be very upset that the worst happened to this child if thats what we learn. Its up to the fates now.

Empathy.