Please note that tarot will pick up

TRENDS /VIBRATIONS of PAST PRESENT AND FUTURE

- it will pick up

anything that is 'out there'

true news or false news

- either way it can throw light on what is 'in the air' - please bear this in mind when you are reading the insights.

It is very important that 'readers' of the blog understand this, therefore one has to be very discerning when reading. Media news can put out stories that are not factual or are pre -mediated but Tarot can pick that up. It does,nt mean that tarot is wrong, it shows tarot can see what might be suggested. However when writing the tarot it may be taken as fact.

TAROT CANNOT BE CONSIDERED AS

100 PER CENT

ACCURATE.


PLEASE NOTE - Tarot picks up

past present and future

'vibrations'. Referring to a person is simply their vibration through

intuition

and not alluding to mediumistic qualities.

PREVIOUS TAROT IN THE CASE OF GABRIEL IS ON THIS LINK

GABRIEL SCOTT JOHNSON update 26 Sept 2010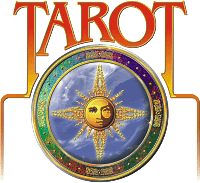 Re: GABRIEL JOHNSON
« Reply #1 Today at 16:42 »
26 Sept 2010





So looking once more at a photograph of both Elizabeth and her child I asked what she might have done with the baby Gabriel.

I received the Hanged man in Reverse.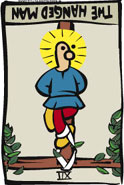 Its not the greatest card to help me, but it does suggest that Elizabeth whose face burns through this card was not prepared to listen to anyone elses viewpoints. She sees what she has done as a selfless act but in its own way it is really selfish because it does not consider anybody else. However, there is a true stubborness on this card and this is more than tricky.

The hanged man does have water in the picture and this child could be near a river or may have been near a river at some point because even reversed it shows that it has come into the picture.
I did ask what Elizabeth had DONE with Gabriel so I have to put the card in this way. However, it also points out her own feelings about things as water is emotion too.

There is a number 12 on this card and that is what I would describe as a YEAR - I am wondering if Elizabeth is going to begin to co operate about this case very soon or not because there is untrustworthiness on this matter. Whether she trusts the authorities to tell them the truth or whether they feel they can trust that she IS telling the truth is very much the question.

The whole matter has been in suspension but when it is reversed showsn an unlocking of attitudes that is why I wonder if something may soon come out and some truth may unfold - it is possible.

The hanged man comes BEFORE death in the Major arcana and beore that is JUSTICE. So clearly Elizabeth wanted to give her version of what Justice might be in her mind or she did what she thought was right. If Justice is reversed it can often suggest that people are in prison when they should,nt be and that someone else is responsible for something as the guiilty person seems to go free. So I will just point this out.

The hanged man comes next and then death - so we are at the point of the hanged man when we ask the tarot about the baby and Elizabeth.




If you look at the hanged man from another pictorial prospective you can see someone being held upside down in water - but then you can see that I pulled a reversed card which would upright the situation and pull the person out of the water.

Now this could mean two things, one that emotionally Elizabeth was overwhelmed or two that this baby may have been put in water then retrieved.

The hanged man is also for September months with an arm outstretched to balance the situation - I just seem to think that there have been many rows and upsets around Gabriel and all this has been going on around him perhaps for some time.

Generally when this card is the right way up it shows that the person has reached 'spiritual attainment' which wouuld suggest that Baby Gabriel could have passed on - but it is reversed and we have not yet met the Death card in the Major Arcana. It may just all come down to what Elizabeth has told the police and I accept that and the fact that tarot is just telling us all that again but I have pressed tarot to try to narrow this down for me.

Someone has a drink or drug problem when this card is reversed I did see all sorts of things around this baby and there have truly been some terrible quarrels around this child and I hate saying it possible some forms of neglect for whatever reason they present themselves.

I dont think Elizabeth could feel her bond with Gabriel was unthreatened because there was someone standing in the way of that as far as she was concerned and until she could get that person out of her life she probably knew that the baby would always come into question.

The baby in the hanged man would show Neptune which is water as mentioned before but that is upright and there is a tree in the picture. I still see the baby outside but that is just what tarot is giving to me and that does,nt make me right its just how it comes across to me at the point of reading.

Im not sure how 'TREE' would be interpreted if I was honest here, because this can be very ambiguous.

I do see very deep regrets in this card concerning Elizabeth, she may seem crazy to people but she does have feelings.

One thing I can say about Gabriel is that he feels no pain.


Incidently you will note that the death card which comes after is card 13 it could be the 'next step' that is discovered in the situation of Gabriel, but this has not yet arrived at the point of looking. . However, I write what I find and as with all cases thats all I can do. The best scenario here is that Elizabeth has put her baby in a protective environment and said spiteful things to get back at someone but all the while protecting Gabriel who she could not have what she felt was a relationship - this is truly a crime of passion and Im wondering if Elizabeth will be classified as someone with 'diminished responsibility' as she has been emotionally 'done in' with no turning back.
Empathy