Please note that tarot will pick up

TRENDS /VIBRATIONS of PAST PRESENT AND FUTURE

- it will pick up

anything that is 'out there'

true news or false news

- either way it can throw light on what is 'in the air' - please bear this in mind when you are reading the insights.

It is very important that 'readers' of the blog understand this, therefore one has to be very discerning when reading. Media news can put out stories that are not factual or are pre -mediated but Tarot can pick that up. It does,nt mean that tarot is wrong, it shows tarot can see what might be suggested. However when writing the tarot it may be taken as fact.

TAROT CANNOT BE CONSIDERED AS

100 PER CENT

ACCURATE.


PLEASE NOTE - Tarot picks up
past present and future
'vibrations'.
Referring to a person is simply their vibration through
intuition
and not alluding to mediumistic qualities.
PLEASE CHECK FOR UPDATES ON ALL THE CASES IN THE RIGHT HAND MARGIN LINKS. ALL CASES YOU WISH TO READ FOR UPDATES SHOULD BE CLICKED ON AND SCROLL DOWN FOR THE LATEST ENTRIES. UPDATES CAN BE MORE THAN ONCE PER DAY SO CHECK BACK EVERY DAY FOR FURTHER ENTRIES ON EACH CASE.

THANK YOU FOR READING.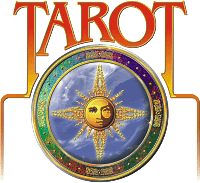 Re: KEISHA ABRAHAM - NEWS REPORTS AND TAROT INSIGHT
« Reply #24 Today at 12:49 »
7 September 2010




Ive been asked about Keisha and a further reading. I did look a few things today but I felt like I just should,nt write anymore on this case as I feel everything I have written needs nothing more attached or added.

This card today is a 'suspension' card. I asked when Keisha would be found. The Hanged man has the number 12 on it but it is renowned as a card of the 'fall' namely September.

When you consider a suspension, it makes me feel that the search has either stopped or is about to be stopped unless I have misinterpreted this but the key phrase for the Hanged man is

'
"Now he has found Her".
'



There was also something given to me in I CHING about three years seperation or the number three - someone has hidden something in the 'thicket' on a mount.

I think we are still talking about Mount Druitt here.

I dont know if this is past present or future but I have an impasse here for the moment.

Previous readings for Keisha can be found in the blog archive.



Empathy.