Todays News is an update regarding Madeleine Mccann and a tarot from May 2009 that seemed to
validate
todays news, that Hewlett,
if he had known anything
would
not give up his secrets.
Here is todays story 10 April 2010.
http://www.thesun.co.uk/sol/homepage/new....-the-grave.html
Exclusive
'Maddie perv' dies with his

secrets

Published: Today

A PAEDOPHILE who was a prime suspect in the hunt for Madeleine McCann has died -

taking any secrets he had to the grave.



Convicted child rapist Raymond Hewlett, 64, died of throat cancer and was cremated at a pauper's funeral in Germany four months ago.
Here is the tarot from May 2009.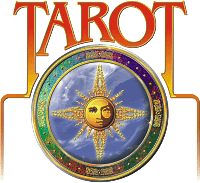 25 May Does Hewlett know where Maddie is ?
« Thread Started on May 25, 2009, 15:50 »
I asked the question because of all the latest reports. I have already done one tarot on this man Hewlett.

According to tarot, when asking if Hewlett knows where Madeleine is tarot tells us to 'look for synchronicity'.

When we receive a magician we have to understand that a Magician can make things look what they are not.

Magicians play tricks, they make you believe something yet they themselves know how things are done. They know that what they show you is not the case.

This card though is a card of manifestation, it is also a card of extreme intelligence and it is also related to the number ONE.

88 DAYS is also attached to this card though for what timing I am not sure how that would connect right now.

Because this card is a card of vulgar trickery, people will want to fathom out those tricks because it seems this man holds some information back. The one in this card links to initiation - and seems to tell us it is the right direction.

The right direction could possibily be supplied by this man Hewlett. Perhaps he is aware of something that can lead to Madeleine being found. He has not been singled out for nothing it seems. However, this is the card of

ILLUSION

too - its a manipulating card which can make the magician shallow.

So perhaps it is a card of

little depth to the question and perhaps no affinity can be attached to this.



So what I would think about this question and this answer is that perhaps it is the right direction to follow in that the ball has now started to roll and some news and facts have been unearthed, but to expect this man to tell us anything...Im feeling that might not happen. He is going to keep his

secrets of his tricks to himself?
Also 'relevant' tarot -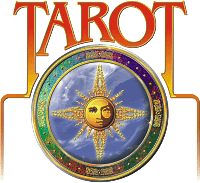 25 May Tarot TO 'WHOEVER'
« Thread Started on May 25, 2009, 19:17
Do we

wait until the knight expires on his four of swords

?
Did we wait until we knew he lay before we came forwards?
Did we feel that after travelling long the time had come to rest?
Did we think that this would be the time that we could choose for best?
Did we think the guilty could go free to let innocent not be jailed?


Did we think we could delay the news until that one was frail?




Did a church or hospital become the place for our illusion?


Did we know we could escape some truth by pointing out confusion?
Did we think it is the only way to exonerate ourselves?
Did we think that no one can penetrate our finger pointing tales?
Did we travel long and hard and wait for what we want to do?
Did we think that best was someone else so it cannot be you?
Did we think we get our own back and why not - we cant be cheated -
Did we think it is the only way that Justice can be metered?

...."Lie low that thou do not be discovered and go not until one can be sure the coast is clear....."
EMPATHY