Many people have posed questions to ask about this date as it is the end of the Mayan Calender. Some say the end of the world. I looked at tarot about this and give what I have received on it.

People forget that there is no END to the world. It is promised by god that a rainbow was placed in the sky (Latin - Iris - Rainbow)
after the great Flood of Noah. This was to promise that this would never happen again.

The Mayans talk about a ring of fire however. Fire is something that can only be put out by water. We already had the water.

Lets just show you something here.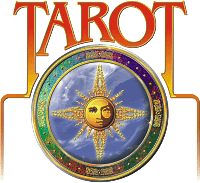 WHAT WILL HAPPEN ON 21/12/2012
« Thread Started on Sept 22, 2009, 3:25pm »


This card represents the four corners of the earth so it is being renowned as a date which is to affect everybody.

Fire is known as ACTION in tarology. So an inception of action would be correct.

This card also links to the number 7 - we can go into great detail about that number of course which is a heavenly number.

This card has a flag on it made up from the symbolism on it and that flag is for EUROPE - perhaps even Brussels. We all know about the European Union.

This card is a Chariot - it is Victory of MIGHT - therefore it shows an action where the 'roman generals' go to the rescue if you wish - the 'cavalry is coming' is another good phrasing for this.

It is a time when one has to advance with bold action to overthrow bad forces. In other words - a showdown.

Though it is combined with Egyptian symbology - it is NOT Osiris rising from the dead.

As this card as a 7 represents

* THE GOD of the 2nd septenary. Man performing the function of God the Creator.
* THE FATHER. The law of the 2nd septenary.
* REALIZATION. (Reflex of the Power.) The Man of the 2nd septenary. Nature performing the function of Adam.
* THE ASTRAL LIGHT.

People worry that the earth will be destroyed and we all go someplace else.

However with the 7 = Chariot -The passage from one world to the other is scarcely performed so we 'aint going nowhere' -!!

Because this card is about overcoming power - we should bear in mind that it is also about PROVIDENTIAL PROTECTION.

Any 'bad boys' out there who think they will control the entire earth are going to understand that 'this is not going to happen' -

The Chariot is a vehicle in transit - so changes are going to come in probably political - if anything.

However - it is not beyond the imagination to believe the stories of the STARGATE which I do think exists and this is shown here.

"This is Will armed with Knowledge. We see here, however, the wish to achieve, rather than achievement itself. The man in the chariot thought himself a conqueror before he had really conquered, and he believes that victory must come to the conqueror. There are true possibilities in this beautiful conception, but also many false ones. Illusory fires and numerous dangers are hidden here.He controls the sphinxes by the power of a magic word, but the tension of his Will may fail and then the magic word will lose its power and he may be devoured by the sphinxes.

This is indeed the Conqueror, but only for the moment; he has not yet conquered Time, and the succeeding moment is unknown to him.

MAN/HUMAN being is NOT allowed to conquer the forces of time and he has,nt and nor does he know when he would be able to.

He would unbeknown to him be OVERTHROWN by providential protection.

It is my feeling that this could be to do with the Haldron Cylinder which is busy pumping away - and which I did correctly predict would not 'end the world' when it was started up. That project was on the go over 30 years ago and that is how long they have been messing around with it.

But you know, play with fire get struck by fire - so if there are those in the hidden areas of life who are hoping to become like gods they are going to be sorely mistaken. There are no gods in man.

"Man." The Imagination. Magic. Self-suggestion. Self deceit. Artificial means of attainment. Pseudo-occultism. Pseudo-theosophy.

One has to be careful that this date is not put out to scare people - people do strange things when a date is looming but as you see its a self suggestion date - and many things can be achieved globally when mankind is afraid of something.

Political Bullshit never helped mankind anyway.

The chariot card sits between CHOICE/LOVERS and STRENGTH -

So a choice comes first and Strength comes after - Considering that Strength is the next card up it does not seem to bear out the destruction of the Universe. It is actually a card of NO fear.

Strength shows us no fear with the little girl who pulls apart the jaws of a lion - so it gives me the impression that we did not need to be afraid in the face of this impending doom signal that has been perpetrated all around the globe for I dont know how long.

People who do not believe in divine forces need to - because Man was never here by accident - and we were all BORN FREE and dont you ever forget that - no amount of armies of men can ever take that away from anybody nomatter how pretty their uniform or where they take their instructions from. Man is NOT immortal - they had better get used to it. When you play with the ARMIES of god - he will kick you right up the *** - so I say to anyone in power - go right ahead - play with God - and pay the penalty.

EMPATHY