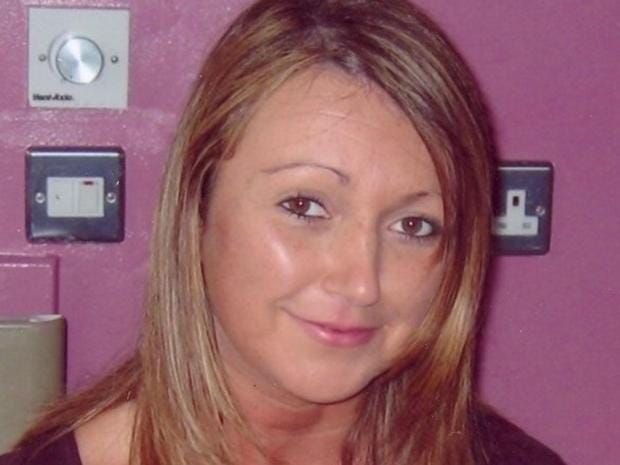 Claudia Elizabeth Lawrence, 35, has been missing from her home in York since March 18th 2009. The last confirmed sighting of her that day was at about 3 pm .


**********************



Re: woman missing for five days
« Reply #3 on Mar 23, 2009, 23:09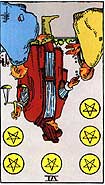 Im not being given the best card to start off the tarot for this lady. First influences are that everything is out of balance, the scales are reversed so this lady could be in various scenarios so I just have to let the tarot unfold and write everything I get. You all know tarot is only able to give what it can - past present future.

This lady may have been in a

position of wanting a loan but could,nt get one

- what I see is someone taking advantage of her possibly against her consent. It appears to me that she may have gone East as six of pentacles does suggest that at least that would possibly have been the first direction bear in mind this is reversed so there may have been a change of direction to where she was heading.

I feel with this card that there is charity given that is unwanted so if for example she was offered something but did,nt want it because she felt awkward it seems it might have been thrust upon her anyway. The feeling also is that there is no love in this card so it could be she has met with a stranger who has offered to help her in some way or other and she has refused but something may have been forced upon her.

I feel a kind of sensory loss here in that she did,nt know what was happening or everything happened so fast - so she might have been rooted to the spot with thoughts/perceptions.

I do feel she has been given /offered something she does,nt want.

Discs are wheels and wheels are reversed so yes she could have been offered a lift that she refused...but this card takes advantage of her and it is possible that she could have met with a difficulty here.

There might be a real crisis here going on a sense of panic perhaps where she is off balance and in some cases this can be not conducive to good health. I think I would be worried about this woman in truth.

This woman needed to d epend on others as finances were not good and there is a slide of control here and its not in her favour at all.

I feel that she is linked to a situation where the other person has all the control, whether in matters of finance, or otherwise that is what I think and Im not sure if there is love so much in it, but that she has to be dependent in the situation and not a lot of choice about that?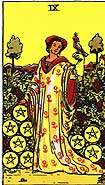 Asking if this woman will be found, I am assured that she will be as this card is nine of pentacles and known as a gain card so Im feeling yes she will be found and 9 of pentacles could indicate a period within the 9.



(Pentacles can actually indicate years)



She may be found North cannot guarantee this but North from where she originally set out perhaps. For some reason some discretion may need to be applied in this respect.



I have asked about the health of this woman...the above card might show us an idea of what might have occurred...



There does seem to be a struggle here - and I do think this lady might have been apprehended by someone or had to defend herself in some way. She might have succeeded up to a point too...this card can suggest a young dark man -



Travel and miscommunication leading to big problems here...even disaster at the worst...

someone with a stutter or someone just tonguetied or cant speak properly? Or

someone of different language or difficulty to understand?

Card can represent someone with spying or peeping nature...?Card can also be about air/travel - there is a real weirdo feeling in this card -

as a very far stretch this card can even

produce a person who puts dirty pics on the internet..

.thats a stretch but not to say that it is,nt so could definately be someone like that in the picture somewhere - Im not sure but I have to write it .

She will be found...and possibly alone - I have venus near to her - venus is often the planet of love - so wonder if she is somewhere that in some weird way would be considered a place that you would associate LOVE or something she OR someone else loved? Or by someone who loves her?

do I feel good about this woman - at the moment,not great. That does,nt mean shes met her death, but there are some ugly moments in this tarot...shes made a bad move I think.
EMPATHY
UPDATED NEWS 5TH MARCH 2015
UPDATED NEWS 23RD MARCH 2015