Sean Goldman: Home by Christmas - TIME
The above Stories tell you about a little Boy called Sean Goldman and his very brave Dad who fought long and hard for 5 years to get back his son after he had been taken to Brazil. Please read the stories. I am printing below the story and the Tarot that I put on my Missing Childrens forum on January 7th 2009.
Tarot was quite correct in this case and though it took a little while the picture above will show you the triumphant David Goldman taking his son back home. I was squealing with delight when I found this News Story - and so happy to update a good TAROT verdict!!
SEAN GOLDMAN - USA - PARENTAL ABDUCTION
« Thread Started on Jan 7, 2009, 2:53 »
I have posted this very unfortunate story about this father here. I am very sorry for him. I really feel I want to look at tarot on this and will try tomorrow when my head is clear. Its one of those stories I cant just leave without at least having a look at it.


SEAN GOLDMAN - USA - PARENTAL ABDUCTION

David Goldman an American Subject, married Bruna Bianchi Carneiro Ribeiro a Brazilian Subject in Eatontown, New Jersey, USA, on December 17, 1999. They had a son, Sean Goldman, born in Red Bank, NJ on May 25, 2000.

On June 16, 2004, David drove Bruna, Sean and Bruna's parents to Newark Airport for a planned 2-week vacation to her parent's home in Brazil. Upon her arrival, she called David Goldman to tell him that their marriage was over, and that she and Sean were not returning to the US and that if David ever wanted to see Sean again he would have to fly to Brazil and sign some legal documents she had prepared signing custody of Sean over to her.

David never signed any documents giving up custody of Sean. David, up until this point, had been under the impression that their home-life was happy and typical of any American family's. Bruna made no allegations to the contrary, and this is well documented in the court records in both Brazil and the United States. Although still legally married in the United States, Bruna obtained a divorce in the eyes of Brazil, without the presence or knowledge of David Goldman.

It is understood that Bruna became pregnant and remarried in Brazil within the past year. Bruna married an attorney in Brazil. He works for his father's law firm, a firm that concentrates on "Family Law," particularly international Family Law. The father has even spoken at The Hague regarding child abduction. On August 22, 2008, Bruna tragically passed away during childbirth.

It was assumed that David, being Sean's biological father, and the only other person with a reasonable claim to custody, would be reunited with Sean and return him to their home in the U.S. Since learning of Bruna's passing, however, all of David's attempts to directly contact Sean or Bruna's family in Brazil have failed. Bruna's Brazilian husband and parents have denied any contact between Sean and David and have even disobeyed a Federal Court order of visitation without any consequences for this blatant disregard for the law.

David Goldman soon established that Bruna's Brazilian husband did not file for custody of Sean. Instead, he filed to replace David (his biological father) on a birth certificate issued for Sean in Brazil, trying to erase Sean's true paternity. David Goldman is fighting to regain custody of his son, who needs him more now than ever.

David is fighting against people with substantial influence at high levels in the Brazilian judiciary system, government and media. He has been fighting in the Brazilian courts under The Hague Treaty for 4+ years. All counts of the law under The Hague Treaty as well as Brazilian, US and international law state clearly that this is a case of parental child abduction and that Sean was and still is being retained illegally and should be returned to the US.

For David to regain custody of his son, it is imperative that he has high level support within the government and media of his own country. David Goldman also needs the world to know of the situation he finds himself in to spread awareness to this tragic case. He needs the citzens of the world to stand behind him and to help him get his child back -- a child that is rightfully his.

This is a travesty of justice by any measure and an affront to human decency. If you are shocked by this case - you can help David Goldman regain custody of his son by visiting the website www.BringSeanHome.org and reading about how you can help in the effort to bring Sean home. Please also take the time to send the link to family and friends who may also be interested in helping raise awareness of this case.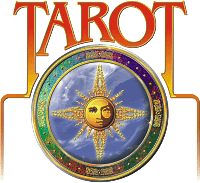 Re: SEAN GOLDMAN - USA - PARENTAL ABDUCTION
« Reply #1 on Jan 7, 2009, 3:30
This story was like a fire in my head so I had to just look at tarot now...and I have been given the Two of SWORDS.







My question was whether David Goldman would get his Son Sean back.



It is confirmed in tarot that David cant get Sean back because someone has been pulling the wool over peoples eyes and we know that from this story tarot simply clarifies that. But

tarot also tells us that though this cannot happen right away it is still possible because there will be the help coming of an influential man.



It seems that this card has a balance about it and linked to Libra and the scales of Justice...so what may seem unconvincing at the moment will balance out later and peace will be restored. I have a feeling that there is a card that David Goldman can play...he might not know yet how to do this but I feel it will come to him in divine inspiration.

I feel relieved to see this because I could,nt get it out of my head.

The two of Swords is a card of PEACE - and with this card emnity cannot last - that means that something has to break here.

Justice being in this card will refer to the law. This card as a sword card can often point to MONTHS and I am wondering if within a couple of Months David Goldman might have that help he is looking for at this moment in time.



Swords do not benefit human affairs as a rule because they are often the strife cards of the pack. but with strength through suffering comes pleasure after pain. The other man who has this child seems to have the upper hand and appears to be pardoned for his transgressions but this card does represent a truce - it has to eventually balance up the truths and the untruths too - I see some kind of petition or even petitions here - and a possible arrangement coming into being.

Someone seems to want to justify the claims of David Goldman and I link a pipe and a book to this. Yes that sounds funny but you would be surprised how silly some things sound and turn out to be a description of someone in the situation...I think this man is actual quite intent on finding that balance and bringing that justice in. It could be something on paper yet that has to be spotted that gives David Goldman a better angle because this card can refer to the keeness of the eyesight which for some reason has been blinded to one or two little details...Those little details could be the turning point.

This card suggests that there have been no easy solutions to the situation and it is asking that a new approach is made. When talking of the little details the importance of them might become clear because this card tells us that all the facts may not be in at this point in time and as a change and transformation appears to be part of this card, linked with peace restored and pleasure after pain, its possible that there will be a gradual turn when an unknown factor will appear to be involved. At the moment this case is not being seen in the clear light of day.....so I think there must be something that comes in Davids favour to give him the strength to fight with.

It may turn out that there will be two options so consideration has to be given to choose rightly and still remember that at this point not everything has been uncovered as yet but decisions wont be able to be made when only half the facts are known.

Two men duel and show their strength against each other which one to win ? Will compromises be made?

I do feel some differences are going to be resolved.



Going back to the card notice how the figure sits with two swords crossed barring the way to the sea and open water...

I wonder if for some reason a truce is made but there is something said about taking Sean out of the country? - It may come up - and if that were the case - and bearing in in mind the next card would be the thee of swords which is the next step, the child is left with one of them - and I am hoping with the justice linked to this card - letter of the law - righting of wrongs - that the blindfold will drop and the truth of the matter is seen clearly. We shall just have to wait and see what transpires.





EMPATHY