Madeleine police files under wraps
Sunday, January 3 09:26 am
Thousands of British police files detailing the hunt for Madeleine McCann will not be released unless those behind her disappearance are brought to justice.
Senior Leicestershire Police officers have remained tight-lipped about their role co-ordinating the search for the toddler since she vanished from a Portuguese holiday resort in May 2007.

****************************
The following tarot from December 2009 does seem to incorporate accurately the attitude of the Police in the report above from 3rd January, but comes out in the 'first person' in order to 'read' the vibrations. I am not sure about the American connection but it has shown itself several times and always been in Madeleines tarot!.

It does pick up with held information and also suggests the 'waiting' for others to come forward. It might also be hinting that the police have information that they are 'sure of' but waiting for the information to come up to confirm that. Therefore perhaps it indicates that they are aware of far more to where Madeleine can be found then the public can know?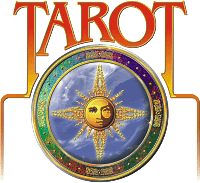 8 DECEMBER TAROT MADELEINE
« Thread Started on Dec 8, 2009, 14:15 »


Wondering once again about when Madeleine will be found and a quick look to see what tarot might give to me I receive a reversed High Priestess.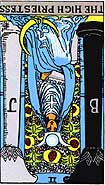 This card relates sometimes to spiritual deception.

It basically tells us that if we are asking if Madeleine will be found it might help if we were not left being constantly confused with being led away from the true path.

It seems to me that there have been numerous internet stories that have fallen short and really had people racing from one idea to the other. I know it is not worth pursuing some of the stories because having asked tarot about them I kept getting a 'No'.
I have always had the link with America and that still remains. It does,nt show in this card but its just something I will continue to repeat.

What it is really telling me is that NOTHING is Hidden to be found.

But this card though it declares that also shows that deep secrets are withheld.

So that again tells me plenty on first glance.

Really, I know that its pointless to say this but its down to the person/persons who know the truth to stop messing people around.

Its not that Im being rude or impatient but not everyone is going to keep up this charade forever so somebody had better spill the beans. Because tarot tells me looking at this matter and asking this question from tarot is a waste of time.

How can you ask if someone will be found when clearly they are not hidden and there are deep secrets about this being withheld?


The more we accept superficial knowledge with regard to finding Madeleine the less judgement we will be able to make.

This card upright is considered a Mystery when you reverse that there does,nt seem to be any mystery to finding Madeleine and its that which really is the key to the whole matter.


EMPATHY