Halligen's firm, Oakley International, was used by Madeleine's parents, Kate and Gerry, for around six months last year to look for their missing daughter.

The Washington-based firm was paid about £300,000 by backers of Mr and Mrs McCann to help in the search for Madeleine, who went missing from an Algarve resort in May 2007 at the age of three.


http://www.timesonline.co.uk/tol/news/uk/crime/article6927031.ece
The secretive nature of the security and intelligence community provided the perfect cloak for the talented Mr Halligen. It is a world where people do not talk openly about their past exploits, because they are frequently matters covered by the Official Secrets Act.


****************************

I did have references to this situation both in Tarot and ICHING some time back I give you a a couple of references one linking very similarly to the word 'Oakely' the name of the firm mentioned in the above report and another to the fraud though there were many other mentions in the tarot over the time of writing them. There was a reference to uniforms and also to spys. Mr Halligen is connected both to America and also to uniform/military and wasted valuable funds fraudulently.
The insights also gave us an accurate physical description of Mr Halligen.

As tarot is past present and future you will see these readings were from some time ago yet alighted later.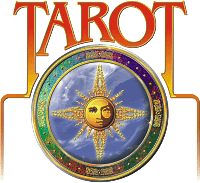 A POSSIBILITY OF DECEIT WITH FUND
« Thread Started on Jan 15, 2008, 14:31 »


........"
there appears to be something with the fund that someone somewhere is gaining from and they have sat back and known of it. I do not know if it is being syphoned away somewhere, I am not sure if the Mccanns have the precise figures as to how this fund is being shared out and to where payments have gone in ACTUAL bookwork figures. If they do not know they should look. However, it would not surprise me if the figurework is the work of someone who has other ideas about it. "



TAROT 20 March Madeleine FUND




« Thread Started on Mar 20, 2008, 1:16 »



If this is a man and not a situation this is his physical description.

Physical Description - Dark brown hair, gray/hazel or blue eyes. Has authority over others activities. Could be father, husband, employer, teacher, lawyer, doctor, professional advisor.
This person is likely to wear business suits or uniforms. He may even have a collection of old relics that he likes to buff up.and put on display..likes structure and routine

This card is very strange is,nt it?...Does it suggest that the funds are blocked from going where they are meant to be going?....Is the fund preventing something rather than helping it?
JUNE 4 SABIAN
« Thread Started on Jun 4, 2008, 23:58 »

I also have an old and ancient Bridge. I dont think either Golden Gate Bridge and the San Francisco-

Oakland

Bay Bridge is? and likely I am linking them wrongly - maybe its all wrong - I dont know but let me leave it here because I had America in my mind from some time ago.
NEW INSIGHT 12 JANUARY EMPATHY




« Thread Started on Jan 13, 2008, 1:36 »



I see a Man who collects trophys on the wall - he has worked hard to get them. He is an older man. He is connected to the Military - uniform - he dresses very smart if not in uniform a very smart suit.
3 october 2007



This person is detached from 'others' and in effect is almost like a spy - there are secret communications going on behind what seems like an ordinary person who is appearing to 'blend in' so they may go undetected but at the same time, gathers , receives and gives information -