This young girl appeared in a News report on Google in October 2008. I printed the report on my forum.


FATHER QUESTIONED as girl is found
«
Thread Started on Oct 20, 2008, 2:06 »



By Charlotte Browne and Sadie Gray
Monday, 20 October 2008
The skull of Victoria Coachman was found by children in woods in Hastings; a police search of the area uncovered her scattered remains

PA

The skull of Victoria Coachman was found by children in woods in Hastings; a police search of the area uncovered her scattered remains



Police have been given more time to question the father of a 19-year-old woman whose skeletal remains were found in woodland in a seaside town.

The man, 45, was held on suspicion of murder after medical records were used to establish that the remains were those of Victoria Couchman. Detectives were granted a further 36 hours, until 11.22pm tonight, to question their suspect as a thorough search was carried out in Redgeland Wood in the Queensway area of Hastings, East Sussex.

Inspector Becky Newman said yesterday: "Police investigating the discovery of human remains found in Redgeland Wood believe they have established the identity of the victim. From medical records, it is believed she was Victoria Couchman, 19 years of age, from an address in the local area."

Children playing in the wood, near the Wishing Tree Reservoir, found a human skull last Monday. Further forensic searches revealed other remains, including a pelvic bone, upper left leg and tibia, which were discovered near each other and did not appear to be buried.

A spokeswoman for Sussex Police said: "From what we have uncovered so far, Victoria Couchman was never reported as a missing person, nor is she on any missing persons' register. We have never had any previous suspects, so we consider ourselves to be at the very start point of the investigations. We are also unable to ascertain the length of period she had not been seen."

On Friday, police said about 90 per cent of the skeleton had been recovered and the bones were degraded. Initially, investigators wrongly believed the remains had been in the wood for up to 10 years. Details of how Miss Couchman died are still uncertain. Detective Chief Inspector Adam Hibbert, leading the investigation, said: "This is a significant breakthrough in this enquiry. It is is now vital for us to establish how Victoria died and came to be in Redgeland Wood."

One piece of information under consideration is that her upper left leg had been broken and surgically pinned.

Local inspector Heather Keating said: "This is a tragedy for the family and we will be working with them and the wider community to establish what happened."

She appealed for anyone with further information to come forward, and said high-visibility police patrols would be in the area to reassure residents.

Clearly the father was being considered at the time but there were quite a few questions at the time. I had a look at tarot simply to see if it could reveal any more details as to who might be responsible. Tarot is never 100 per cent accurate and it cannot ever claim to be but it does throw up interesting thoughts and indeed even some things that turn out to be part of the situation. There are some things tarot has mentioned but there is no further report to back it up so I can only print what I had at the time.

Here is the tarot that I published in response to the above report.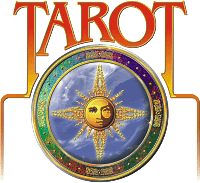 Re: FATHER QUESTIONED as girl is found
« Reply #1 on Oct 20, 2008, 2:34



Ive got a sad feeling here from this girl. I think she had a cloth or something around her head at some point. I think she was led to the place with something over her head -
I believe she was being taken away from familiar surroundings..did,nt know where she was going...dont know if she died right away.
Problems with relationships, partnerships or personal property and want them to be resolved.
Seem to feel she was fleeing to safety...because the six of cards seems to show this...
I have some kind of proposal here some kind of message to her that was given like promised some kind of help to ease some worries...of some kind.
she was worried about the past or the future...but there were some others too...more people involved I think...seems that there is water in this card too generally it talks about going across water, so dont know if she had planned to go somewhere?
Yes, someone else was going with her?
Life was difficult so she was making a break for it.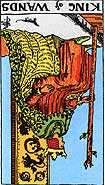 I asked why she died and she gives me this person.

..someone who was putting too much responsibility on her

. this person appears and disappears very quickly..

.and dupes others too....



The person I see is

almost like Hitler, demands to be in control and demands that he is worshipped and god help you if you dont do it.. a very unsympathetic type to problems and seems to have a red tape attitude to what he wants to happen. An intolerant and severe man not willing to understand her difficulties.





Possibility this girl may have been pregnant? I see her in the woods....





I also have the Empress...the nurturer, someone close may have something to do with this.....this case needs to be solved....its sad.



Telling me something about being incapacitated regarding a job or work because

of her injury, think could be to do with her leg...not feelings she could do good...and her being told that other people can get around these problems, someone with a lack of sympathy towards her....goading in some way...she felt physically inept at some things

...



Sometimes this card can represent prostitutes...( Queen of pentacles) as rabbits and one appears on this card is about sexuality..as this card is upside down I feel there was a negative attitude here to sexuality, did not wish to take part?......





Some woman who was not caring and nurturing and did,nt seem to look after her, something missing with mother perhaps....





This girl had difficulty earning money, something wrong in her being able to earn and may have been accused of being dependent on others, or did not wish to be...

..


This was the only reading I did for Victoria.

And then another News report came out in May 2009.


Re: FATHER QUESTIONED as girl is found
« Reply #3 on May 13, 2009, 3:53 »


Ex-boyfriend of murdered Victoria Couchman: 'I loved Vicky but was told she'd left for a new man...'
*
*
By Lori Campbell, sundaymirror.co.uk 26/10/2008
But all that time her body was in the woods
The devastated ex-boyfriend of murdered teen Victoria Couchman claims he was duped into believing she had run off with a new man.
http://www.mirror.co.uk/news/top-stories....15875-20841406/
Only today have we received the very latest report about Victoria which was printed as follows

.
Father due to go on trial today for murdering daughter, 19, dies in prison after 'slashing wrists'By Daily Mail Reporter




Last updated at 12:34 PM on 04th January 2010




Read more: http://www.dailymail.co.uk/news/article-....l#ixzz0bfG3YKPo


Considering all three news reports, you will see that the boyfriend was duped into believing that Victoria had gone off with another man - hence the sexuality card but being reversed it also was telling us that even though it looked that it, it was not the case. The father comes out clearly in the tarot as a very controlling man. You will see that he really did fit the description - tarot also pointed out the injury of Victorias leg and the goading that seemed to be in the tarot about her physicality. I must say I did,nt pick up at the time what exactly the goading was for I assumed that with her injury she would not be able to help to support the family. That was my first thought, however, she was being blamed and having responsibility put on her for her brothers death which naturally she must have been there at the time in the car.

Of the details that we cannot have confirmed, I did see this childs head in a cloth - her head was severed from her body according to reports and there is no confirmation of what actually happened- I did not like what I saw but I did see her trying to get away and perhaps that was her plan but it went wrong and thus she must have been assaulted. However, the bebo reports show that it was giving a situation where it was being PERPETRATED that she had 'gone away' and its been assumed her father posted those messages. This might also account for tarot seeing 'more people' involved in that going away. It would make sense also that the 'messages' were to ease worry, but clearly not HER worry but the worry that she would be noticed as missing had the postings on the BEBO site not been written. Tarot simply gave what it saw for past present and future trends as well as possible circumstances.

The police are not looking for anyone else so one must conclude this is the work of her father.

Tarot does not get everything precisely correct but it does try to tell us in its own way and I do think tarot revealed a few things to us that link with the reports.

The tarot saw 'pregnancy' but in fact Victoria had a little child. Im not sure whether she was pregnant again? there are no further details because of the condition of her remains - so I cannot confirm whether tarot was talking about an existing child or one to come.

I did not investigate further after my initial 'look' at the tarot but it is a good example of how tarot can tell us about things even if we only look very briefly.

I must say, how sad I am to read this case and note the loss of life here, a father, a son and a daughter. I wish peace for them all - it is a very harrowing case.
Perhaps there may be other additions to the news reports to unravel other of my thoughts here but that must be left until such news appears.


Empathyx