Unfortunately there are hundreds of missing children in the world today. I only realised this when certain cases were highlighted such as Madeleine Mccann - Hayleigh Cummings - Sandra Contu and Caylee Anthony became serious headline news home and abroad. I have spent a lot of time in this area with insights hoping to offer a little help or illuminate areas of possibilities/circumstance with these children.

psychic who does work with Missing Children adopts the rule of responsibility. We CAN NEVER CLAIM 100 per cent accuracy - we can only give what our divination tools reveal. Sometimes its too little or not enough but on occasion there is a light in the darkness and some situations do come alive with brief glimpses of what may have happened. I have myself had such cases and I thought I would upload them here in brief.

I always stress that what I personally see in tarot can be any time frame - PAST PRESENT OR FUTURE - because of this - I have to point it out in advance - sometimes the messages are not connected and are seperate snippets which are to do with other circumstances or other people in the case and not necessarily the child itself but I post what I find and just do my best to highlight those findings by writing everything down. If what I see helps I am always very happy and if not I know I would have at least tried to assist.
Tarot does not always give the right gender regarding people and one has to just do their utmost to distinguish this .

This case of Denise is still ongoing. Some of the tarot I have written has been proven in this case but I just leave what I received and the dates I received those particular Messages.

Please note that tarot will pick up

TRENDS /VIBRATIONS

of

PAST PRESENT AND FUTURE

- it will pick up anything that is 'out there' true news or false news - either way it can throw light on what is 'in the air' - please bear this in mind when you are reading the insights.

It is very important that 'readers' of the blog understand this, therefore one has to be very discerning when reading. Media news can put out stories that are not factual or are pre -mediated but Tarot can pick that up. It does,nt mean that tarot is wrong, it shows tarot can see what might be suggested. However when writing the tarot it may be taken as fact.

Tarot does not have all the answers or claim to solve issues. All it can do is show what it feels may be of USE or point out possibilities.

Please always read the following

ABOUT TAROT ON THIS SITE

which is a useful article in respect of all the Tarot printed for Missing people/children.

TAROT CANNOT BE CONSIDERED AS

100 PER CENT ACCURATE BY LAW.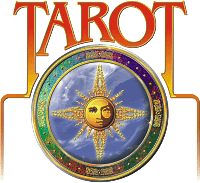 Re: Denise Pipitone
Dec 1, 2008, 19:16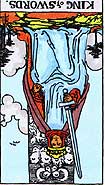 As soon as I saw this childs face I knew she was italian. I dont know anything about her. One thing I am going to say is there is a manipulation of the facts going on here. I have no idea why that is but tarot seems to suggest that there is. When that comes up it puts a difficult stance on this. It seems to me that there has been a 'key witness' already or someone has already given some information that would help with this child, but for the life of me I dont know why but it seems that this is dismissed because it does not suit to know??...I really hope I am wrong here, but that is what the reversed King of Swords suggested to me.

I will say that the person involved at the beginning of this childs disappearance speaks her own language because the king reversed can represent someone who uses language for a tool of deception, so likely the person is not of the same country but speaks that language or told the child something that made her believe. The alternative to that would be someone who the child might have known because speaking her own language she would be comfortable in order to carry out deceit.

I see someone who is 'bent' here, they certainly dont care about the law - they might already have been in trouble with the law or have been involved in the law either physically or in communication. I see this person as hard faced and when they want to do something, they just do it.

There just seems to be something wrong with the evidence or the facts in this case because someone is not telling the truth Im afraid. Its like there is some kind of censorship here....or as I previously mentioned some evidence is not on the table and it should be.

But no matter because the intentions here are evil, cruel and perverse in my opinion - and I dont like the King of Swords reversed at all.

I would start looking for a 'bent copper' or someone who has been a criminal in the area - I think someone does know something too.

The Ace of Swords has also shown for Denise which shows there is a clarity and cutting to the truth....I need to work harder on this case and will come back to this but the Ace tells me that the truth needs to be forced from someone. When I see a card like this it always makes me think that the perpertrator is never very far away....Im a little suspicious of this case.

I also see a new baby or new child...has someone had a new child in or around this family? Because for some reason I see it and for some reason too there feels some kind of connection to this and the missing child?....

I feel there is some kind of gift involved here and she was given to someone.

I have also had the Ace of Wands again another beginning card so it takes me to the time where she disappeared....whichever direction there are mountains that is the direction to which she ventured. I cannot see badness in the Ace of Wands only beginnings and a new kind of life...however, I am a bit concerned because Denise felt she had to OBEY the person as there is an obedience in the other cards - so she would not have argued. Generally if someone trys to take away a child they will scream blue murder unless THEY KNOW who it was.

Look close to home....and go over the key witness statements if any, one of them knows the truth and someone is holding back information and possibly because it is suitable to do that.The feeling of someone close that this girl trusted could very well have been one of her 'own' I certainly feel that someone knows something and has deliberately withheld and distorted information.What I am being given is that a Widows past is brought to light. Even if some people have sympathised with her - some people might not like what gets revealed. Perhaps a rehashed story might come into being that might help in the case of Denise - either way 'someone' either forgets what 'they said' and gets caught out - or feels perhaps a new story gives them a chance of being forgiven....

I think of Rabbits and Pheasants when I think of Denise...both land animals -
perhaps more symbolic than actual -

if Denise were to be found - does she have a warm and loving home to go to?...seperation and abandonment can always cause problems..when a child could go home there are many things to consider....it would be how Denise felt about 'going home'if at all it were possible.


Regarding Denise, there may have been some kind of postponement, but Judgement reversed shows a lawsuit, she may have been ill or someone with illhealth is signified - it shows that where she was taken is where she still is...no movement..no change of position..therefore she was taken somewhere and that is where she is now. I think with the lawsuit, either the matter is postponed and re - opened later, or anything earlier to do with courts will be re-opened in this case...delays have been a problem but I think something may arise from this.
The sins of the past, of people from the past, keep turning up. There seems to be no escape. I hate to say this, but Judgement can be ominous too, it wont always reveal one unpleasant situation but often more than one...I feel there may be another child or other children connected to Denises fate. I see a recurring illness which is hard to get well from.

Whether that is for Denise I dont know...but there is a pungency in this case that is a very nasty smell. Someone has been very controlling and has deliberately thwarted all attempts at allowing anyone to know what really happened to Denise and of course that suits their purpose.


EMPATHY

A bit of news came up about this case in May this year and it seems there were quite a few problems/jealousy in the family who are being held as suspects- I will print what I have but its a bit of a poor translation in parts but it does show similarities with what is in the tarot. I am not sure what has occurred in the 'between time' with the court matters - but anyone that knows the case in better detail might be able to link with the tarot I have written.
Here below shows this year the investigation has closed - I think it might mean in regards to looking for other suspects - but seems like family might be held responsible in some way and they have to put up their own defence - that might lead to another trial. Not sure if that is exactly what it means below but I think thats what its trying to say. If that is the case then tarot has certainly picked a few things out.
Denise: Prosecutor closes investigation Marsala (ANSA) - ROMA, 15 MAG-
The Prosecutor of the Republic of Marsala has closed the investigation for 2 suspects on the disappearance of little Denise Pipitone. She and 'been kidnapped in Mazara del Vallo on 1 / 10/04.
The judges have set the sending of notifications to the suspects, the sister of Denise, Jessica Cleaning, and the former boyfriend Gaspare Ghaleb, who will have 20 days to deliver attivita 'defense, then the pm will decide whether to ask the GUP trial.
May 15, 2009

http://www.unita.it/newsansa/32537/denise_procura_marsala_chiude_inchiesta
UPDATED HERE 20TH OCTOBER 2012.
Meanwhile, Denise Pipitone has not been found despite reports suggesting she was in 2008. The Police cancelled the report thinking Denise was found on Kos and confirmed it was not her.
Reports are linking in family connections.
www.italymag.co.uk/italy/mazara-del-vallo/denise-italian-tragedy
17 Mar 2010 –

The 2004 disappearance of Denise Pipitone in Sicily was so strange that she has been dubbed "Italy's Madeleine McCann". On 1st September ...
Denise's 22-year-old stepsister, Jessica Pulizzi, has been indicted on charges of complicity in kidnapping and her trial began, in her absence because of illness, yesterday. Jessica's mother, the first wife of Piero Pulizzi, is also under investigation. The hypothesis is that Jessica Pulizzi abducted Denise in order to avenge Piera Maggio, the woman she blamed for the break-up of her parents' marriage. Pulizzi's former boyfriend is also being tried for giving false statements to the prosecutor.
19 April 2011

A GOOGLE TRANSLATION

Process for the disappearance of Denise

We come to an important stage in the process pending before the Court of Marsala, for the kidnapping of little Denise Pipitone , who disappeared from Mazara del Vallo (TP) 1 September 2004, when he was just under four years.

The trial, the defendants are the little sister, Jessica Pulizzi, 24, accused of complicity in kidnapping and false declarations to a lesser pm, in addition to her former boyfriend Gaspare Ghaleb, 26. At the next hearing will be called to testify to the murderer Joseph D'Assar, suspected of crimes connected, Rosalba Pulizzi and Antonina Minaudo, mother of Peter Pulizzi, the natural father of Denise .

Very interesting was the last hearing, in which he talked about the girl's father Gaspare Pulizzi, who is also father of Jessica, the main defendant. Pulizzi had by his wife, Jessica, Anna Crown, which - according to his account - was "obsessed" by Denise , born of an extramarital affair of her husband. When Denise disappeared, Piero Pulizzi immediately suspected the other of his wife and his daughter.

"She has a temper, my wife - says Pulizzi - cried when we fought, saying bad words, breaking chairs. Twice I went away from home. The second time after she, at the height of an argument pointed a knife at his throat. " Pulizzi has also hinted at a kind of "attention" to the girls by his wife, which made ​​him go into a depression. After separation from his wife, Peter Pulizzi undertook a relationship with Piera and Little Denise was born in the May "Our love affair - he pointed out - started in late 1998, some nine months after my separation from Anna Corona." After discovering that he had started a relationship with another woman, said Peter Pulizzi, the former wife had begun to haunt him. On 1 September 2004, when James May, the sister of Pierre, called him on the phone to inform him of the death of little Denise , then immediately thought of his ex-wife and daughter, "even though I followed other tracks - he says - as kidnapping by some Roma. "

http://a.marsala.it/cronaca/cercando-denise/29979-processo-per-la-scomparsa-di-denise-facciamo-il-punto.html
NEWS UPDATED 10TH JULY 2013
There is news about Denise. Hit the translate button.
Denise Pipitone: Sono cinque punti che non tornano. Sabato, 6 Luglio 2013: Menti Informatiche. Secondo gli inquirenti, gli indizi a carico di Jessica Pulizzi, ...
Ultime battute al processo per la scomparsa della piccola Denise Pipitone, la bambina .... La tendenza dell'estate 2013, anche in tema di capelli e acconciature, ...
February 19, 2013
Jessica Pulizzi, the only accused of the kidnapping, said he had learned that his half-sister Denise Pipitone is only in the police station, after the disappearance of the little girl on September 1st 2004 in Mazara del Vallo.
He said today in his interrogation before the Court of Marsala.
"I learned from my mother to the police that he had a daughter Piera Maggio," said Jessica, and added: "My father, on the same day in the police station, told me that he had a child with May, in the presence of a 'social worker.
Earlier he had told me that when I was big I would explain a few things.
Then I thought he was referring to the separation. "
Jessica has placed temporally these conversations to September 11, 2004, a few days after the disappearance of Denise.
Responding in the courtroom, the defendant confirmed that he wash the tires of the car of Piera Maggio in the Easter of 2004, a few months before the seizure of picola.
"I was angry with my father-said because I had heard from a dealer who had bought clothes in Piera Maggio.
So I cut the wheels of his car, a white Fiat Punto which remembered the license plate, with a boxcutter on a keychain.
With me were Gaspare Ghaleb and my sister Alice. "
After the damage, Jessica sent a text message to his father: "I wrote to him - reported - and for others the money you have them, not me."
The half-sister Denise also confirmed in May to consider a "family apart," but denied that he had told another ex-boyfriend Fabrizio Foggia, heard in a previous hearing that he wanted to "get back at Piera Maggio."
ONE OF THE LINKS TRANSLATED.
Denise Pipitone, am asking for 15 years to Jessica Pulizzi.

"Kidnapping for revenge"
Indictment the prosecutors in the trial for the disappearance of the girl, that you do not have some news for nine years.
For the magistrates in charge is the half-sister, who would act to "punish" the mother
It was the first of September, 2004. Mazara del Vallo, via La Bruna, extreme outskirts of the city, just a few meters from the cemetery and the expressway that leads to the highway to Palermo.
A narrow street, hence there is hardly anyone except when on days when the market is held in a pair of parallel neighbors.
And that day was market.
On the sidewalk of Via La Bruna plays with cousins ​​Denise Pipitone, 4 years old to be performed in October.
The parents are at work, the grandmother, Francesca Randazzo, keeping a watchful eye.
But in a moment the child disappears.
Not to be found.
Is no longer for 9 years.
Seized by the sister Jessica Pulizzi, according to the prosecutor, who did not know that the end would do.
Today in Marsala, in court, the prosecutor Sabrina Carmazzi and Francesca Rago exposed the indictment in the process where Jessica is recognized, the conclusion was the request for a sentence of 15 years.
Kidnapping for revenge.
"The attitude of Jessica Pulizzi was similar to that of a jealous wife rather than a daughter."
A little girl who harbored "hatred" towards Piera Maggio for the relationship he had with his father, Piero Pulizzi.
Piera Maggio was considered by Jessica responsible for the end of the marriage of his parents, to the point that Jessica admits to having said "that Piera Maggio had to suffer as she had suffered."
Jessica Pulizzi, who is now 26 years old, he listened impassively the request of the prosecution, was with her mother Anna Corona, investigated in a second line of inquiry which the request for dismissal advanced by the prosecution is waiting for the decision of the investigating judge after the opposition made ​​by Piera Maggio through his defender of civil Giacomo Frazzitta.
He deserted the classroom today instead of the other defendant, the former boyfriend of Jessica, Gaspare Ghaleb, only accused of making false statements to prosecutor.
For him, the prosecution asked for a sentence of 5 years.
A survey went on through thick and thin, possible sightings of the little girl, unfounded results, the appearance on the scene of repentance results liars, tragic implications were only told, Denise died during the seizure and thrown into the sea, scoop full of doubt as to a deaf-mute September 1 would have seen the little girl in the arms of his nephew - he is remembered only in March last year - but the court chose not to answer.
Months and months in which Piera Maggio has often accused the prosecutor of Marsala of inertia.
Today Carmazzi pm and Rago (magistrates last in order of time to happen to others who had dealt with the survey) have defended the survey, "conducted in confidentiality of investigations, often mistaken for inaction."
But they are not missed moments investigative questions, such as when the prosecutor of the time, Silvio Anthony Sciuto ordered even taking the testimony of a seer.