I wrote an extensive amount of Tarot for Caylee Anthony but Im going to minimise that here and pick out the main points that I had from tarot that applied to the conclusion of the case.

Caylees entire case can be found on this link.

Its always sad to read these cases. I dont know why we have these little children dying unnecessarily and it emotionally involves a lot of people who are attracted to the case who become concerned when a child goes missing. Caylee's story did not have a happy conclusion.
It seemed to me initially that someone had entered into a new relationship and became obsessed by the other person. It did,nt look like Caylee was going to be found alive. Problems with finance and conflict with parents seemed to be produced in the first few cards of tarot. There was even a suggestion that someone might have tried to burn the child as the Star card showed me two containers,(That later turned out to be a reference to gasoline cans.) water, waste ground and pylons.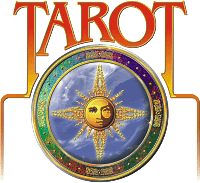 Aug 27, 2008, 12:23 »
There is something 'black' here I dont know what the black thing is and also I see jewelry or something shiny
LOCATION :Places named BLACK....Black Creek Drive and Black Mesa Drive and there is an Eagle Feather Drive...I am thinking about BIRD and White cloud but they are there on this map when putting in Hopespring Drive there is also Black Creek Boulevard and Black Canyon....these are the areas that I think the tarot is giving me in the location
NORTH of Hopespring Drive.
To the south I have just spotted RED BAY DRIVE and there seems to be areas north and south of the Hopespring address.
Those areas have something to say for themselves

Maybe Black is for Binbag I dont know.
Tarot said she was in an area with the number 15.
I see Chains and fences.

Tarot says Caylee will be found within the number 8, this is swords card so it may be within 8 months and should not be longer than that.

In December Caylee was found in a black bin liner in Surburban Drive just a quarter of a mile away North of Hopespring Drive.



Caylee was found within 8 months and was found in an area of grass that had been flooded with a chain link fence around it.
The road leading down to SURBURBAN Drive is 1515 which seemed to be correct from the Devil card in tarot and ran south from the areas connected with the word Black.

I did write other information regarding Casey Anthony feeling that she was the Master of her own Destiny. She really had to speak the truth. I felt Casey had mental problems.

I have some reservations about whether she is fully responsible for Caylees death.



I thought I would simply outline some of the things that tarot turned up and some points that had a good deal of accuracy, but I have to say this was a very upsetting and sad case of letting down a little girl that should have been protected.
Unfortunately, these cases just seem to multiply. I just feel terrible for them all.
EMPATHY




UPDATED MARCH 18 2011


Tarot card readers used in missing girl case

Updated: Friday, 06 Aug 2010, 12:29 AM EDT
Published : Thursday, 05 Aug 2010, 7:40 PM EDT

ORLANDO, Fla. (WOFL FOX 35) - A former private investigator for the family of Caylee Anthony regularly consulted tarot card readers for leads into the case of the missing Florida toddler.

New evidence released Thursday by the State Attorney's Office in Orlando contains e-mails between private investigator Dominic Casey and a team of tarot card readers who offered leads into the 2-year-old toddler's disappearance.

Caylee's mother, Casey Anthony, has been charged with her daughter's murder. Casey has pleaded not guilty and says a baby sitter kidnapped her daughter.

The tarot card readers also provided leads on other missing-persons cases in Florida, including that of Haleigh Cummings, a 5-year-old girl who disappeared in February 2009.


Included in the newly released documents is an investigation into cell phone records of the man who discovered Caylee's remains. Just two months ago, on June 10, detectives with the Orange County Sheriff's Office combed through Roy Kronk's incoming and outgoing calls. According to a supplemental report, investigators specifically requested cell tower information from June 18 through July 30, 2008 – the time frame in which Caylee is believed to have disappeared.
http://www.myfoxorlando.com/dpp/news/anthony_case/080510-Casey-Anthony-discovery







UPDATED NEWS 5 JULY 2011



Tarot was not sure that Casey was responsible for Caylees death. Today the verdict has been passed as Not Guilty. I know this will surprise many but it is the conclusion that has been reached. Tarot also felt she should tell the truth. As the following text reveals, Casey did,nt do that and misled LE on other charges.

Empathy




http://www.dailymail.co.uk/news/article-....t.html?ITO=1490
NOT GUILTY: Casey Anthony set to be freed as jury sensationally clears her of killing two-year-old daughter Caylee
Orlando mother found not guilty after sensational six-week trial

Jury deliberated for only ten hours
By
John Stevens
Last updated at 7:51 PM on 5th July 2011
Casey Anthony was today sensationally cleared of the brutal murder of her two-year-old daughter Caylee.
The 25-year-old mother was found not guilty of drugging her young daughter, suffocating her and dumping her body in overgrown woodland after a compelling six-week trial, which has seen a family torn apart by accusations of rape and incest.
The jury – five men and seven women – read out their not guilty verdict in court in Orlando, Florida. She was only found guilty of four lesser counts of lying to investigators, which carry a maximum of one year per count. She has already served three years in jail.
Casey Anthony hugged defence attorney Jose Baez when the verdict was read in the silent courtroom.
As the jury left the courtroom, Casey hugged Mr Baez and her defence team. They appeared to be crying.
Her parents, George and Cindy Anthony, walked out of the courtroom. Their lawyer said they will not be speaking.
Anthony will be sentenced on Thursday at 9am. She could be freed as she faces only four lesser charges.
The trial of the young mother accused of killing her own daughter before dumping her body in woods close to her house has captivated the country, producing some of the most sensational scenes inside and outside U.S. courts hearings in recent decades.
Fights broke outside the court room as people queued to watch the case and a court house spectator was jailed for six days for contempt of court after he gestured at the prosecution.
As tension built in the courtroom, both attorneys were threatened with being kicked off the case by the judge and proceedings were stopped after the defence claimed that Anthony was not mentally competent to continue.
The Florida mother was accused of brutally murdering her two-year-old daughter, drugging her with chloroform before suffocating the innocent child by sealing her mouth and nose with duct tape.
She then spun an astonishingly complex web of lies to cover her tracks as she partied for a month, celebrating freedom from the burden of parenthood, before she eventually reported her daughter missing.
But some of the most dramatic scenes have come from watching her family torn apart as they accuse each other of rape, incest, adultery and murder.
Dead: Two-year-old daughter Caylee went missing in June 2008
Anthony was contesting seven charges including first-degree murder. The not guilty verdict means that she will not face the death penalty.
She was found not guilty of the charges of aggravated child abuse and aggravated manslaughter of a child. She was found guilty of four counts of providing false information to law enforcement.
The prosecution argued that Anthony used chloroform to knock out her daughter and then put three pieces of duct tape over her nose and mouth, suffocating the toddler.
They claimed that Anthony drove around for several days with Caylee's body in her car trunk and then dumped the remains in woods near the Anthony family home.
Caylee was last seen on June 16 2008 when Anthony left the family home with her daughter, but it was not until a month later that police were notified that she was missing.
Evidence during the six weeks of testimony showed that Anthony lied to friends and family for a month about Caylee's whereabouts while she spent time hanging out with her boyfriend, dancing at nightclubs, shopping and getting tattoos.
Triumph: Defence lawyer Jose Baez claimed that Caylee had drowned at the Anthony's family home in an innocent accident
LEGAL VIEW: HOW WAS SHOCK VERDICT REACHED?
By Professor Deborah Denno

- Fordham University
Jurors are in the courtroom day after day and experience a trial in a way no other news commentator, etc can.
'Proof beyond a reasonable doubt' is a difficult standard to reach, particularly in a case that depends entirely on circumstantial evidence.
Although the news said that Casey Anthony was 'hated', the jurors of course looked at the facts differently.
The speed of their deliberation suggests that there was little if any disagreement among them.
The single mother told her parents a complex series of lies for why they could they could not see Caylee, including that the girl was with a nanny named Zanny, that she and her daughter were spending time in Jacksonville with a rich boyfriend and that Zanny had been hospitalised after an out-of –town accident and they were spending time with her.
Finally on July 15 after hearing her daughter's car had been towed, Cindy Anthony confronted Anthony and called 911 to report her daughter missing.
In in a distressed call she told the operator that her granddaughter had been missing for a month and that she had found her daughter's car that days and 'it smells like there's been a dead body in the damn car.'
When Anthony got on the phone, she claimed that her nanny, Zenairda Fernandez-Gonazalez, who was later shown not to exist, had taken Caylee.
She said that she had not reported her missing sooner because she was trying to find her herself, which she admitted was 'stupid'.
Grieving grandparents: George and Cindy Anthony broke down while giving evidence in the case
The kidnap claim triggered a national search for the toddler and on October 14 2008 Anthony was indicted for murder.
Then on December 11 2008 the search for Caylee ended when her skeletal remains were found in woods with duct tape hanging for her skull.
But the most shocking revelations came on the first day of her murder trial on May 5, when in the defence's opening statement, lawyer Jose Baez dropped a bombshell, claiming that Caylee was never missing, but had accidentally drowned in the Anthony's pool on June 16.
He accused George Anthony of sexually abusing his daughter as a child, and suggested the dysfunctional relationship explained Anthony's behaviour after Caylee's death, which he acknowledged as 'bizarre' and 'inappropriate'.
He said that Mr Anthony has a role in disposing the body and bullied his daughter, who he had abused from aged eight, into keeping it all secret. A claim Mr Anthony denies.
Sensational: Prosecution laywer Jeff Ashton painted Anthony as a serial liar who wanted to enjoy life without her daughter
The judge ruled that no evidence of sexual abuse was presented and prohibited both sides from mentioning the issue in their closing arguments, but Mr Baez maintained that the family was dysfunctional.
Throughout the trial, the public has become fascinated by every move of Anthony as they try to decide could this woman have killed her own two-year-old daughter.
But on day 32 of the trial, as the defence team rested its case, Anthony herself told the judge that she would not be taking to the witness stand.
MEET THE JURY: THE TWELVE PEOPLE WHO CLEARED ANTHONY
The jurors' identities have been protected and they have been sequestered in an Orlando hotel because of the profile of the case, but there are some details to who are these men and women who ultimately decided if Casey Anthony lived or dead.
Juror 1

: A female retired nurse who is married with two children
Juror 2

: A male information technology worker who is married with two children
Juror 3

: A female nursing school student who is single and has no children
Juror 4

: A single woman with no children whose occupation is unknown
Juror 5

: A female retired hospital nurse's aide who is divorced with three children
Juror 6

: A male chef and restaurant equipment company representative who is married with two children
Juror 7

: A female child welfare administration assistant who is divorce and has no children
Juror 8

: A female Verizon service representative who is married with two children
Juror 9

: A male unemployed former logger who is single and has no children
Juror 10

: A male Verizon retention specialist who has no children. It is not known if he is married
Juror 11

: A male high school PE teacher who is single and has no children
Juror 12

: A female Publix cook who is married with two children
Ripped apart: What next for the Anthonys?
Torn apart: The family of George and Cindy Anthony has been torn by the accusations
At the centre of the trial has been a family ripped apart by accusations of incest, rape, adultery and murder. George and Cindy Anthony have always been torn by their roles as both family members of the victim and the parents of the accused, but the shock allegations made during the opening of the trial have completely rocked the family.
Casey's parents George and Cindy, who have been married for 30 years, publicly supported their daughter from her initial arrest in 2008, as they continued to lead the search for their missing granddaughter, to the start of the murder trial.
They have funded Casey's defence lawyers despite facing threats of foreclosure on their Orlando home where they have lived since 1989. The couple have sold home videos and photographs of Caylee, which reportedly sold for around $200,000 to organisations including ABC News, to help pay for fees.
But on the opening day of the trial, the defence dropped a bombshell that Caylee was never missing but had drowned in an accident in the family's pool on June 16.
More shocking was the accusation that George Anthony had sexually abused his daughter when she was a child, and suggested the dysfunctional relationship explained Anthony's behaviour after Caylee's death.
Defence lawyer Jose Baez said that Mr Anthony had a role in disposing the body and bullied his daughter, who he had abused from aged eight, into keeping it all secret. A claim Mr Anthony denies.
During testimony, the defence questioned whether tests had been conducted to determine if Casey Anthony's brother Lee was the father of her daughter Caylee.
The judge ruled that no evidence of sexual abuse was presented and prohibited both sides from mentioning the issue in their closing arguments, but Mr Baez maintained that the family was dysfunctional.
The family have denied the defence's account of events that Caylee drowned in their pool. In court, Cindy Anthony dismissed claims that she had left a ladder to the pool in place and George Anthony denied that he had ever sexually abused his daughter.
But Mrs Anthony was accused of lying under oath to protect her daughter from the death penalty when she testified that it was her who had made repeated Google searches for chloroform and neck injuries on the home computer not daughter Casey. However, prosecutors rebutted the claims, citing testimony from her employer, which they claimed she logged on to her computer at work at the time of the searches.