Its a really distressing tale about Natalee and I feel desperately sorry for all of Natalees family who are still looking for closure in this case.

I did look at tarot on this situation quite some time ago. I have
not written an update
since my last writings on this case therefore further readings can bring changes to what I saw last year. I will just print exactly what I have.
If you read the tarot here, you will know I
cannot claim to be 100% accurate
and if the truth is out,
no clairvoyant or reader can do this
. What we can do is throw light on issues that come up in the tarot and try to interpret them as best as possible.

All references in the tarot are 'scenes/glimpses' from the past the present and the future. I have no real way of knowing how they appear I just write it down. Kings and Queens in the tarot can be either Gender so if Im referring in to the person Im talking about it might be someone else close to them. I just do my best and sometimes use other divination tools to back up my findings.
Here were my findings.
Fri Nov 28, 2008 9:43 pm
When I looked at Natalie I saw a very beautiful girl and some insights which I have no idea how to place them, either past present or future. I know very little about this case.

What I was given was an angry dark man. I also seemed to have some kind of romance that had no committment in it and there was also a gathering of people and something to do with a contract.

There is a feeling of not being able to gain freedom.

I see there were dozens of options around Natalie but I dont know if they were hers to take. There is a place like a flat roof that looks over the ocean, someone stands up there and looks out over the sea.

I have a man who is a BOSS he is the overruling element - he decides.
I felt a kind of 'cult' thing -

Tarot gave me a description which could be symbolic of someone.
White pale Male with reddish hair, wearing a red piece of clothing...a bangle on one wrist - no idea if gold or not he also seems to hold a stick? or something pertaining to a stick I have no idea what.

Married woman with beautiful children

Life at its simplest starts to not feel so bad.


The feeling of 'poverty' and 'debaseness' comes over the cards with the five of swords reversed and likely having had to work for someone in a way one may not wish to. Labour for gain situation.

I did see people who were wealthy but using those for their own ends - I could be wrong but I felt this is what I received.

The five of swords reversed is a card of defeat when it comes to Natalee surviving.
I dont like this card. I always feel there is a glimmer of hope though when it is reversed as there is a vindication attached to it but its how long that can hold on for?

Reverse - A destructive, angry person meddling in one's affairs. Malicious gossip. Sabotage. A need to watch out for the welfare for friends. A burial. Uncertain outlook. Weakness. Seduction. Possible misfortune befalling a friend.

This basic reverse meaning above does show that for Natalee to have survived someone else might have had to suffer instead and there might have been one before her...possibly that there may be more than one person who has been trapped in the same situation as Natalie.

The Five of Swords reversed means that you're in a no-win situation. You need to walk away or face defeat or despair. You're in a situation where you feel humiliated, victimized or degraded. You have to move away from it.
Asking if Natalee is alive - it shows that she has to somehow muster energy to get free.
There have been underhanded means going on and the battle is a struggle in truth - how long can one battle? Another attempts always to have the fight in their favour and the battle to stay alive can go on and on so that even being alive is a hollow victory.




Seven of cups reversed comes up as the card of whether Natalee can be returned and found and if you are knowledgeable with tarot you will know that it represents many options - but possibly fruitless - the reason I say this is because - I see such a determination there to find her and I empathise with that, but there are so many options, which road does one take? Seven of cups reversed is a card of having your dreams come true and being able to get to the person in question.

When the seven of cups is reversed it can also represent sexual matters and show someone who wanted this woman and they get her, but as it comes up when we ask if she can be found and returned that therefore

could

apply as a positive..so it is not entirely out of the question, despite the fact I have wavered a little here at 50/50.

I always like to have a high note when there is so much daunting evidence that terrible things may have occurred but as strange as it may sound and despite it all, I am really wondering if its possible that Natalee is still alive. That is not said to raise expectation but I dont have a definitive conclusion in these cards.





Posted: Fri Nov 28, 2008 10:20 pm

As there is no confirmation that Natalee has died it could be that she has not 'crossed over' or that she received injury that was not fatal. I could,nt dispute that someone may have tried to harm her.

What I see is someone who has to stay grounded by using self restraint -
perhaps she had to pretend she was 'gone' in order for others to pass her by and run off believing that? I suggest that because it seems that someone passes by us.

A further look at the tarot gave me more reason to feel that Natalee was alive and the date of that reading is below.

Mar 31, 2009, 14:20 »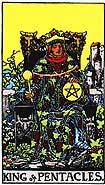 This is the King of Pentacles. Kings rule the land - therefore one would assume their word was good honest and true. It is a dependable card that we have been given here.
The King of Pentacles rules possessions and materiality.

It also gives us the beauty of Emanation. My question was whether Natalee Holloway is still alive. Im feeling that this card confirms that she could be and that this might be regarded as a reliable insight.

I also see something of a business person in this card. One often thinks of that person as a male but it can be a female with those attributes or someone with effeminate tendencies - I wont say either way as I do not know for sure. Building of a house/buiildings/property/business combined? is here also - Im feeling with this card an upturn here because of a possible powerful new person on the scene.

I think it puts this case on a positive note - but not to say its all clean cut.

EMPATHY



CURRENT UPDATES ON WIKEPEDIA



Please note that tarot will pick up

TRENDS /VIBRATIONS of PAST PRESENT AND FUTURE

- it will pick up whether it be

anything that is 'out there'true news or false news

- either way it can throw light on what is 'in the air' - please bear this in mind when you are reading the insights.

It is very important that 'readers' of the blog understand this, therefore one has to be very discerning when reading. Media news can put out stories that are not factual or are pre -mediated but Tarot can pick that up. It does,nt mean that tarot is wrong, it shows tarot can see what might be suggested. However when writing the tarot it may be taken as fact.

Please bear that in mind.
Empathy.


NATALEE HOLLOWAY JUNE 30 2010
« Thread Started Today at 1:02 »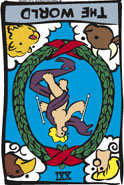 I have been looking to update cases that have been long term missing. Natalee had a short reading from me where I was not 100 per cent convinced that she had died.

Everything would point to the contrary if you have followed her story. I felt as though she was in a difficult situation but there was an element of doubt that she had been killed in my mind.

I have meditated on Natalee and I have been given this card reversed. This card links us to God and Eternity and most of all a completed journey. Well the journey is not complete at all.

Also it seems to defy eternity turned up on its head in that way.

I have the impression that Natalie was in bad company, it is likely that she could have been involved with a very undesirable person. It could have been a fatal attraction as such, but Im not feeling that she actually had the fatality. What my thoughts and feelings are is that she likely to felll victim to a person involved in trickery or someone who wanted to take advantage of her. But, and this was my 'element of doubt' it was a feeling that she had to 'think her way out of things' so that she would not to be taken for a ride by a harmful person.

I really feel that it is the unfinnished business card - sometimes a reversed card can link AUSTRALIA into the picture because we think of it as the world upside down. That is a very big gamble however and feel that might not be correct so considering this again - and the lack of travel element we could think or feel that she is still in the same place where she disappeared but cannot take any steps to free herself as this card does rather limit travel.

It also limits movement. But, we are not asking about Natalees health, we are asking where she is. So that lack of movement rather puts her in the same area or country that she was when last seen. She does,nt appear to have gone anywhere? yet there is still an 'emigration' element to this card and a permanence to it.

So I leave both of those things.

I also see rural properties, mud sludge and silt - so perhaps somewhere slightly in the 'wild' and animals around.

I think if Natalie is alive it is risky to suggest it almost because in previous tarot it did seem that

one before her might not have been so lucky

. Perhaps a good reason to be silent about that? or that we are really grasping straws here.

Perhaps if people knew the answer to whether Natalie was alive or not they would try to control her life and therefore we are not going to be able to get a positive or negative on that, because 'she wont tell me'.

Now thats odd is,nt it? Some might say the 'oyster is her world' that rather seems like someone who 'lies low' in a small environment.

Of course I cannot confirm her mortality - but she is described as the tourist and a very unconventional one.

If I receive anything more specific or any real affirmation about Natalee I will post it. I would genuinely say I find this case rather puzzling and tarot contradictory.

Empathy
Natalee Holloway declared dead by judge six years after disappearance
American teenager's body never found after the 18-year-old disappeared on a high school trip to Aruba in May 2005
An Alabama judge signed an order Thursday declaring Natalee Holloway dead, more than six years after the American teenager vanished on the Caribbean island of Aruba during a high school graduation trip.
Judge Alan King signed the order at the close of a hearing in a Birmingham courtroom that was attended by the missing woman's divorced parents, Dave and Beth Holloway.
Dave Holloway told the judge in September he believed his daughter had died and he wanted to stop payments on her medical insurance and use her $2,000 college fund to help her younger brother. Thursday's hearing was scheduled long before a suspect questioned in Holloway's disappearance, Dutchman Joran van der Sloot, pleaded guilty Wednesday in Peru to the 2010 murder of a woman in Lima.
Natalee Holloway disappeared in Aruba on May 30, 2005. The 18-year-old was last seen leaving a bar early that morning with van der Sloot. Her body was never found and the ensuing searches for the young woman garnered intense media scrutiny and worldwide attention.
King acted on a petition by the father to have the missing 18-year-old declared dead.
The teen's mother originally objected, but her lawyer, Charlie DeBardeleben, said she subsequently changed her mind once she understood her husband's intentions.
Natalee Holloway's parents were divorced in 1993 and Beth Holloway sat in the back row of the courtroom, mostly staring at her hands in her lap during the hearing Thursday afternoon. She declined comment, but her attorney signaled it was a tough moment for her to see a judge sign an order declaring her daughter dead.
"She's ready to move on from this," DeBardeleben added.
Mark White, an attorney for Dave Holoway, told the judge just before he announced his decision, that there was no evidence that Holloway was alive.
"Despite all that no evidence has been found Natalee Holloway is alive," he told the judge, noting that exhaustive searches, blanket international media coverage and even the offer of rewards had turned up nothing new.
King had ruled in September that Dave Holloway had met the legal presumption of death for his daughter and it was up to someone to prove she didn't die on a high school graduation trip. He had set the hearing now to allow some months for anyone to come forward.
Dave Holloway said he had expected to hear the judge would declare his daughter dead because he had no doubt about that.
"We've been dealing with her death for the last six and a half years," he said.
He added that the judge's order closes one chapter in a long story, but added: "We've still got a long way to go to get justice.
Authorities have long worked from the assumption that the young woman was dead in Aruba, where the case was officially classified as a homicide investigation.
That investigation remains open, though there has been no recent activity, said Solicitor General Taco Stein, an official with the prosecutor's office on the Dutch Caribbean island.
"The team that was acting in that investigation still is functioning as a team and they get together whenever there is information or things are needed in the case or a new tip arrives," Stein said in a phone interview Thursday.
In Peru, Van der Sloot, 24, pleaded guilty this week to the murder of a 21-year-old woman he met at a Lima casino. Stephany Flores was killed five years to the day after Natalee Holloway, an 18-year-old from the wealthy Birmingham suburb of Mountain Brook, disappeared.
Shortly after Flores' death on May 30, 2010, van der Sloot told police he killed the woman in Peru in a fit of rage after she discovered on his laptop his connection to the disappearance of Holloway. Police forensic experts disputed the claim.
Dave Holloway said he hopes van der Sloot, who is awaiting sentencing, gets a 30-year prison term sought by Peruvian prosecutors.
"Everybody knows his personality. I believe he is beyond rehabilitation," Holloway said.
Attorneys said both parents expressed hope that van der Sloot's next stop is Birmingham, where he faces federal charges accusing him of extorting $25,000 from Beth Holloway to reveal the location of her daughter's body.
Prosecutors said the money was paid, but nothing was disclosed about the missing woman's whereabouts.
"I expect to see him in Birmingham," Dave Holloway said Thursday.
Judge declares missing Ala. teen Natalee Holloway dead. Updated 1/13/2012 2:25 AM
http://www.usatoday.com/news/nation/story/2012-01-...
UPDATED NEWS 17TH AUGUST 2017
https://www.today.com/news/natalee-holloway-s-father-discovers-human-remains-aruba-t115151