ERIN MARIE GILBERT
www.doenetwork.org/cases/1324dfak.html
The Doe Network: Case File 1324DFAK. 1. Erin Marie Gilbert Missing since July 1, 1995 from Girdwood, Anchorage Borough, Alaska. Classification: ...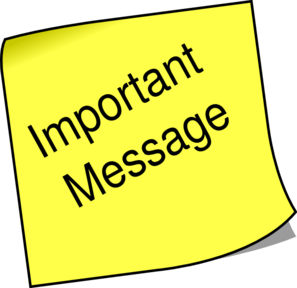 Please note that tarot will pick up
TRENDS /VIBRATIONS
of
PAST PRESENT AND FUTURE
-
it will pick up anything that is 'out there' true news or false news
- either way it can throw light on what is 'in the air' - please bear this in mind when you are reading the insights.
It is very important that 'readers' of the blog understand this, therefore one has to be very discerning when reading. Media news can put out stories that are not factual or are pre -mediated but Tarot can pick that up. It does,nt mean that tarot is wrong, it shows tarot can see what might be suggested. However when writing the tarot it may be taken as fact.
Tarot does not have all the answers or claim to solve issues.
All it can do is show what it feels may be of USE or point out possibilities.
Please always read the following
ABOUT TAROT ON THIS SITE
ERIN MARIE GILBERT
30TH OCTOBER 2017
On July 1st 1995 Erin was going on a date with a man she had met the night before. He apparently picked her up at 4pm to go to Girdwood Forest Fair which they were witnessed as attending. The date said they went back to the car which would not start hence the date went to look for help around 6pm and after that he did not see her again as when he returned a couple of hours later, Erin was gone. This is a quick brief of the situation that is known regarding Erin.
I have been asked to look at this particular case via family but as with all readings there are no guarantees and I can only write what I receive from Tarot . If there are any points that Tarot has made they can only be validated via future reports.

My first card is the reversed Sun. Numbers 1, 9, 19, and 10 these can represent routes or part of routes, distance or timing or can have another significance. I note initially the Travel number is there.
The first thing which may sound a little obvious is that Erin is saying, the sun went in but I feel also Water. Because I have a 10 here I do see blocked travel but I also feel that there is some darkness. This situation whereby a vehicle was unable to move (as per the 'story') could come up here but at the same time if it was 6pm would it be 'dark' ?? Of course I would not know, however it is July? is it likely to be dark at that time? Im not so sure. Therefore this darkness must be caused for another reason. Meanwhile, let me go back for a minute to the card and what other significators are there and Im just going to write those. Please dont worry if you do not understand the data as it is for the map which will be posted once it has been linked in so you will need to check back for that.
I have the letter S and Im being given white/silver. It is possibly the colour of car, though that must not be taken for granted as it may be given for a map pointer. I also have the colour yellow and also blue. Id like to give EAST or North East but bear in mind this card is reversed and maybe South East Problems with stomach or throat. Possible disagreements. Disappointment and feeling a sense of loneliness here. Possible word Ruby, Diamonds. Seeing Cats Eyes on road.
Pointers, theatres, public buildings, monuments, public halls, auditoriums, parks; places with royal names, palaces, castles, forts. Can also represent inaccessible places, , forests and areas where wild animals might roam/be. If inside buildings there is a fire connection so names that could link to fire. Chimneys etc. Name Michael and Sunday - (this may not have significance but may tie in another way).
Person descriptions and may be more then one but could also have some map representations here (Dee to check this). Person with goggle eyes or they are sharp piercing kind of eyes or simply prominent. Large round head, quite a strong type of person and quite large and taller then average. Fair sandy hair maybe red glint or tint and natural curl. Someone who might be going bald but otherwise would have had thick hair. Clear complexion possible irritated or angered.
Possible beard. Arrogant proud type of personality and seems to think they have some kind of status feels that others should bow to him or be the higher authority. Someone who also might waste money?
I feel seeing this sun card reversed that there is some kind of deception here. I feel on the one hand that we go to seek a man but Im not sure who is doing that, but what I do feel is the sense of campsite or trailers or somewhere like that but also a person who normally might have a bit of a beard but though I saw it I dont see it now so Im not sure if the person changed their appearance? I feel Im getting somewhere off the beaten track and Im seeing a 'hole' or somewhere dark which is the very first thing that came into my head and also the card is representing dusk initially which I guess is the early evening but it just seems that Im being shown something darker then that or everything going dark. There is a sense of insecurity and instability here wondering if there are any bridges/water or perhaps names that sound like water, ie water names around. I am not sure on a map where exactly this fair would have been sited except for it being Girdwood.
I see the word GOLD and I just sense water and field and no sense of protection almost like some track/path by water and there is no light to light things up?? I have had the Sun card before for basements or some kind of dark enclosure but Im just going to write what I have here. Some kind of disagreement and happiness spoiled and a true sense of deception and incidentally thats pretty strong!
Its almost like there could even be drugs involved but Im trying to find a deeper connection to give me the sense that could be the case. It is a bit mad almost but someone did not go and see the man. Make of that what you will but that is what I have got...did NOT go and see the man.?? so something is up with this. Im being shown two paths. The lights go out?
Feeling lost, dont know where 'I am'. maybe a bridge???
I think Im getting something with the heart, Im not sure if its an actual physical thing or not but I do think there could be lust /sexual elements and someone who could force themselves in that regard. If that were the case this would not look too good but I do see somewhere along the line rural ground but not at which point because I keep getting the dark. I think she was worried because it was getting dark, because the light is fading in this card for her. I feel like she saw someones true colours like she saw the light in someone. I really feel as though there is/was another person 'there' but maybe she was not on the same wavelength as them. I just feel that there was SOMEONE and she realised that things were not as they were supposed to be. Maybe things should have been alright BUT the person around is not what they appeared to be. Im so sorry I cannot quite get this but its like you would expect a person to act a different way to how they did.
I feel like Im getting that basement cellar element coming to me which I cannot decide if this is actual or whether it is being forced into somewhere dark or its just that kind of sense but an enforced situation where she was PUT in the dark, removed to the dark? I could be wrong of course and there is that sense of burning so maybe something was hot???
Also I feel that in a weird way someone has a problem with their mother? ok I know that is a bit odd but Im going to write it.
There is something pretty deceptive and I feel there is some kind of twisted information because I keep being told to go back in the past. Obviously, I cannot myself understand that as much as anyone would who is closer to the case but something somewhere has not been highlighted.

This card is a 10 and note that we have a 10 on our previous card so I do feel that a 10 or a 1 is the route where this girl could be. I do often say when I see this card that she could be between one place and another. I do think there is an airport somewhere in the vicinity and I think there are two towns. I get the oppressed sense here so oppressed is also surpressed. This card is South and East so possibly South East but all the information for the map and descriptions is exactly the same as the first card except here I am being shown a pointer, that there is an airport somewhere and also that there is a huge deception here. This is like passports or fake identities, I know that wont make sense as Im saying it here but again I just write what Tarot gives because it knows what it means even I cannot quite put my finger on this.
There could be a palisade or fence of some description and I see head and shoulders problems and being hidden in that kind of situation because a person is behind something I feel ..possibly. This has been a bit of a problem for me to elaborate on but perhaps there has been some kind of construction somewhere ...also CROW the word CROW. Im still getting the 'dark'.

Looking at when this girl might be found we are given the Strength card reversed and this could suggest that it is difficult because you can try very hard to find somebody and in this card strength and purpose seems to be reduced like 'the life goes out of it'. It is an 8 number but 4 might come up here. Has a vehicle been looked at and who is this oppressive male? this very overbearing and difficult individual who really has no authority but acts as though he has or is this an ex authority person of some kind? or someone even more personal then that? because I do see someone who might be non biological to Erin connected here but I feel as though they are not putting their strength in to find her yet at the same time you would think that they would? Im feeling a point to a vehicle which is off the road. Anyway, this card is an 8 or could even be a 4 so they could be all part of searches that might have occurred or to occur and route numbers also but as for timing they might play a part in when this girl could be found. Such as a month or a date or timing. Curiously this card also has exactly the same information on it as the first and second card so that is pretty much telling me where she was she still is possibly in that vicinity so its rather odd that there is not much fluctuation in this card . I have the July and for that reason I feel that she disappeared at that time and where she was on the 8th of July is where she is now. So if she WAS moved I feel between 1 of July and 8th of July were significant.
Double square. I feel there is a u turn. There could be an opportunity to find Erin but we do have a reversed card and it does not make it easy at all.
Please check back for a map. Often when writing Tarot I need to step back once its written because there may be other things that come to mind over the next day or so which I may add if I feel its significant enough.
Please remember also that this is experimental Tarot and one cannot guarantee anything unless there is something to back it up so often there is a wait involved for that to occur.
Empathy.
UPDATED WITH MAP POSSIBILITIES 2ND NOV 2017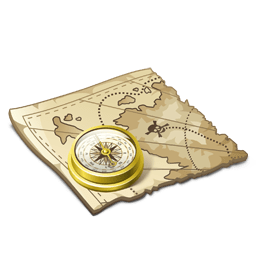 Maps are compiled following Tarot suggestions/directions which merely outlines
POSSIBILITIES
of all the areas that Tarot may be touching on or may be describing. They may touch upon areas connected to other people linked to the case. Please bear in mind that maps
cannot be guaranteed and Tarot can mean somewhere else entirely.
CLICK LINK FOR TAROT MAP AREAS OF INTEREST