SHY' KEMMIA SHY'REZZ PATE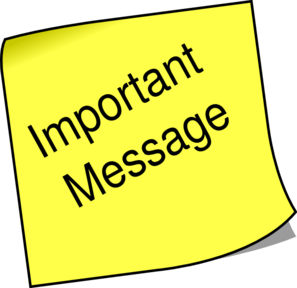 Please note that tarot will pick up

TRENDS /VIBRATIONS

of

PAST PRESENT AND FUTURE

- it will pick up anything that is 'out there' true news or false news - either way it can throw light on what is 'in the air' - please bear this in mind when you are reading the insights.

It is very important that 'readers' of the blog understand this, therefore one has to be very discerning when reading. Media news can put out stories that are not factual or are pre -mediated but Tarot can pick that up. It does,nt mean that tarot is wrong, it shows tarot can see what might be suggested. However when writing the tarot it may be taken as fact.

Tarot does not have all the answers or claim to solve issues. All it can do is show what it feels may be of USE or point out possibilities.

Please always read the following

ABOUT TAROT ON THIS SITE


which is a useful article in respect of all the Tarot printed for Missing people/children.

TAROT CANNOT BE CONSIDERED AS

100 PER CENT ACCURATE BY LAW.
SHY' KEMMIA SHY'REZZ PATE
I have been requested to look at the Tarot for Shy Kemmia. Shy Kemmia disappeared from Unadilla, Georgia on September 4th 1998. Such a lovely looking child and so young, just 8 years old. I can only write down the information Tarot gives to me and as always I remind you to read the notes about Tarot and remember that you should combine all the information of the three cards posted. Tarot cannot give 100 per cent guarantee as it is only able to provide glimpses and not a full story of every detail of the situation. However, it is always hoped that what comes through may be useful.

My first card is the 7 of wands. It seems to me (I could be wrong of course) that this little girl was trying to stand up for herself. She was certainly facing some form of adversity. We have a South direction and the number 7 which might indicate a route, or part of a route, distance or timing. It is very possible someone was driving by or that there may be a vehicle involved. Obviously with this card it shows that she was concerned about being provoked or attacked or under some kind of stress or irritation whether imaginary or otherwise. I dont see a person in the picture but at the same it looks to me that there could have been a group of people who although may NOT have set out to harm her - somehow the feeling is that she felt under stress by them or by a situation at LEAST. Here she is hoping to ward off the situation. Generally there is often a 'hill' present or an indication that she had to take the higher stand and thats why I feel she had to stand up for herself against something or some situation that was clearly feeling a bit threatening to her. Wands can be quarrelsome cards .
I feel as though something occurred by surprise. There could be a male energy here but I see her possibly going 'out of town' and perhaps towards the south or south east. It could be South but East in an area or name of area so bear that in mind. My first thought was did she come to harm because this card does not really indicate HARM what it indicates is being faced with a situation that you have to fend off...however..linked to the Major Arcana we will see the chariot and that is a vehicle that is going south. Maybe alongside the 75 route but Dee will look at that as we have East as well. The Chariot shows a very bold 'move' forward - a trip to go somewhere but we do sit next to the Strength card which could possibly indicate respiration problems and that must be born in mind. Attack or feeling attacked cannot be ruled out as this girl is someone either over powered by a situation that involves a group of others. It sounds odd but thats what comes up. This girl would need to be very determined to fight back whether it is simply an opinion or being determined to stand her ground.
There is a very competative 'feel' in this card but I do see a 'group' of people even though I sense a male energy at the same time. The feeling is perhaps a white or black car. One thing that sits on the edge of these thoughts is that there is a cross on the chariot and it may indicate a health problem of some sort. Going to see someone or something - perhaps a long shot seeing someone not seen for some time in that case might be a male on his own with a beard and could be an older man - possible trip with him? Some kind of 'justice' seeking.
Descriptions of persons places for Dee/map.
We have someone with a well proportioned body and face, tall and large complexion ruddy, dark or tanned. light-chestnut hair very strong person. MIGHT be a male.
Heat and fire elements, sports, stables, military, landscape, open fields, hills higher land. Upper rooms possibly attic. Space feeling of this. Words Bay, Laurel, Vineyard, Longview, hotel/motel, military. Oval, Long. Ash. Victory
Doctors, university, students, church names, ie bishop, priest, minister, cardinal,college, wool or woolen.
Person comes up as someone who would not appear to want to harm but to be magnanimous, regardless of true intention. straight and tall brown, ruddy complexion; of an oval or long face, full or fleshy; high forehead; large grey eyes hair auburn brown beard big belly
I feel there is a family link of some kind that created this 'trip' . I feel there may have been some problems with confrontation of some sort and I want to mention that there could be an airport in the vicinity. or somewhere in the distance. I see a problem with her shoes as this card will show someone with a shoe that does not match the other one. Something happened by surprise. I also see boxes or the 'mail' and I see someone who is getting married or has a new home. A vehicle that might have a canopy on it. I feel 'being hidden' is coming up.



This card will give us East and a 1 (one). It indicates that regarding where Shy Kemmia is concerned, new information and ideas may come to light within a month so either when she went missing or after this reading something could pop up. Bear in mind the directions though and the 1 could be a route number, distance or timing of some kind. I feel I can see a circle or oval. I keep seeing the word PLAN or PLANNED action. Someone is going to say something. When information DOES come to light I think it will be very explosive news. This card does show a sword so I would feel the word point, sharp, cut, cutting, may come up.
Railways, stone, con, bluff , water or water elements either in name or actuality are possible. Golf Course might show up and even a gun or word gun might appear. Seperation, two islands, blind fold or not seeing clearly a situation. Letter 'L' colour Deep Green. Pearl and Willow, lake, sea, creek, river, stream, wave or waterfall. Water, hidden. Cold or cool. Crown or circle.
Bones skeletal structure or joints may show in this card. Still looking South or even name south. Possible links in vicinity to farms, farming equipment, wood stores farm animals fallow or bare land, barren fields, bushy and thorny land, sails or ships (Dee to note clue names) Low dark places walls, boundaries, garden fences, gateposts and international borders. Church elements show up. Waste disposal.Deserts, woods, obscure valleys, caves, dens, holes, mountains, church-yards, ruined buildings, coal-mines, sinks, muddy places, wells houses or offices.
Card can throw indications of people such as father, grandfather, male element of some kind. Older man.

This card is for an indication of whether Sky kemmia will be found. It is possible even now because this card shows us the word victory whether in a place name or as an end game. Here we have a white car (maybe that is found?) going South East towards a town. 6 is a route number distance or timing and I will come back to post the map link from Dee.
It seems there is a full circle route possibly considering we have a circle in a mention here and its possible that Shy Kemmia wherever she WAS has either been moved or moved or brought back to an area. Could be wrong but that is what it appears to be . If I have further thoughts I will be back to write them.
Please combine the information of all three cards.