Please note that tarot will pick up
TRENDS /VIBRATIONS
of
PAST PRESENT AND FUTURE
-
it will pick up anything that is 'out there' true news or false news
- either way it can throw light on what is 'in the air' - please bear this in mind when you are reading the insights.
It is very important that 'readers' of the blog understand this, therefore one has to be very discerning when reading. Media news can put out stories that are not factual or are pre -mediated but Tarot can pick that up. It does,nt mean that tarot is wrong, it shows tarot can see what might be suggested. However when writing the tarot it may be taken as fact.
Tarot does not have all the answers or claim to solve issues.
All it can do is show what it feels may be of USE or point out possibilities.
Please always read the following
ABOUT TAROT ON THIS SITE
which is a useful article in respect of all the Tarot printed for Missing people/children.
TAROT
CANNOT
BE CONSIDERED AS
100 PER CENT ACCURATE BY LAW.

ANGELO GENE PUGLISI
22ND DECEMBER 2015

I have been asked to look at the situation of Angelo Gene Puglisi and why he disappeared on 21st August 1976. Angelo was only 10 at the time and features on various 'missing' sites on the internet. This disappearance was never solved and is now considered to be a cold case.

I write down the advice that Tarot gives me, but please read my notes link on this page. I cannot guarantee what I have seen or what I am advised and it can only be verified by future news reports. It is always wise to read the facts on the situation that are available. Meanwhile, I will write the insights that I have received.
From the details available, it appears that Angelo came from a broken home and that afternoon his mother said he called home around 3.30. However it is reported that he was last seen by a pool attendant at the Higgins Memorial Swimming Pool which was 100 yards from his family home. His family home was at the Stadium Housing Projects, East Dalton Street, Lawrence,Massachusetts. That last sighting was reported to be around 5.45 pm.

Rather than asked what happened overall on that day I would like to go to the time of 5.45pm in the hope that Tarot will pick him up at that reference.

I have received the six of pentacles. Generally, I will go to the map and see if I can see a number 6 because I use all the cards as reference to distance, timing or even a road route. In this case, I couldnt see a six right away but Im feeling I am being given 6 0 Clock. Of course it could be a wrong turn but it seems to me that he was given some money or promised a gift to buy something. I say this because there is not just one person here there is two in fact three. So Im wondering if there was another child who 'didnt' get something, but was around at the time. IE, they missed out on that somehow. I note my card will show a church element, and I also note that I often link a market or shops with this card with the financial angle and it is a card that points NORTH.

I note there is a Market Street North of where this boy disappeared. It does not mean he went there it is simply showing me 'Market' and I happened to see it on the map. The 'church' element MIGHT be Parish Road it does kind of pinpoint the area where he was last seen in a radius. I also notice Belmont Street also North and interesting because the 5 of pentacles the preceeding card would show a person with a 'bell' on them! that Road would be East but still North of the original disappearance vicinity. In the old fashioned descriptions of Tarot - there is a naked man 'holding a key' - we would attribute that to someone who is offering something to unlock something else. But, traditionally in modern terms we look at this as a 'gift' of some kind and even more particularly something to benefit from whether information, money, gift or otherwise.

Of course, when we say MAN it could be anybody.

The underlying aspect would be whether a person could 'rely' on being given the gift (or whatever is offered). Would there have been any reason why Angelo would have needed money? apart from the obvious which could be sweets, food or something else. I do seem to see a kind of 'contemplation' occurring about this and the next card would suggest a school nearby. Again I do think I am placed in the right vicinity by Tarot to begin looking at this.

The other element that could creep in but I would not be sure HOW it could 'work' or unravel is some form of payout or insurance claim or money to be gained by another person. There would be grassland or farmers fields or some kind of green space in my card. Ultimately here, it seems that Angelo got attention. My five of pentacles can highlight a family crisis. Whether poverty or clashes, insecurity, disorder or difficulties. That might show some kind of background though to the situation of Angelo as it is thought that he had a broken home.

I would be interested to know if the Cinema was there back in '76 because 'films/photography' can come up but again might just be pinpointing places in the vicinity. I am seeing possible 'jealousy' here??

A person description if it pertains in anyway is someone who is strong with well set stature but they are short in height or not considered to be tall. There is a broad forehead but a large head, prominent eyes mouth and lips dark hair and also possibly complexion. Traditional descriptions would be someone who has black rugged hair and gross hands. It could suggest the hands are dirty?

We are initially pointed North where I mention Market Street and North East where I mention Belmont Street (these are just ideas and not factual elements) but we are also shown South East on this card too. There appear to be problems with the throat neck and shoulders and we are given place descriptions which could be in the vicinity and they are often 'sound a like' or to be linked in with something similar. IE Stables/horses (words that can describe horses like Bay State road) We have farm land or pasture but it is away from housing estates. Often there is a cottage, or bungalow or an outhouse or barn/garage - something that is a single storey building. Even cellars or basements or a low room can come up here.

Ive seen the Colour Green or Yellow which may have significance whether in a name area or just general.

Also other descriptions come up Gardens, fountains, bridle or bridal, fairs, or B & B lodgings, beds, ,dancing schools, wardrobes. Any of these descriptions can be to do with the area or subtle information. Also a description of another person not very tall, white complexion but possibly ethnic elements, round face, brown hair, fairly neat person with possible dimples and an amourous nature. Might like drinking and eating. I would describe this person as a 'company keeper'. I link in music here or just a jolly personality.

The six of pentacles would suggest being introduced to someone someone ELSE knew...so Im not sure that if Angelo did bump into someone that he actually knew them. Had he been 'ill' and it seems he was prone to some health problems this person was capable of 'fixing' that. So in some ways that can be as ominous as it might be on the more positive outlook. Does seem to me like this boy was given something or promised something or needed some money..as he didnt have enough for Something! Its possible it was provided by someone else but there is also that 'jealousy' element and Im not able to say where that comes from at the moment. Often I think of things after I have written Tarot so I am always able to come back and add if needs be.

Overall in the first card it shows he was very much 'physical' at 6 0 clock unless our six has another meaning. Roads can be made up to add up to 6 for example.

This card could ultimately travel to a new location and there could be a male father figure here. I cannot make that as a definite suggestion but I will mention this. I seem to have a family home also come up whether its the parents or grandparents home or an original family home. For some reason I wonder if someone was drinking? There are quite a few links to the family home and the family itself but of course Tarot might be talking about the rest of the day.

I just see overall that this boy was given an opportunity or given some money or gift or that this comes up in the scheme of things, perhaps even promised this or a present.

It is possible he was overwhelmed by someone who approached him with a friendly demeanour once he was coaxed. Its possible but not absolutely valid that, there is an animal here at some point.


Asking Tarot location and surroundings of this boy The moon is a difficult card to receive for vicinity because it almost always represents water.Whether an ocean, a reservoir, river, port town or simply where there is water or even a water name.

We have number 18 on this card and it shows us North West. Immediately I notice our card can add up to 9 and there is a route with the number 9 near Spicket Reservoir also there is a road with a fork in it. That would link in also to the six of pentacles when I convert it to the Lovers card ie the Major Arcana which would show a fork in the road. There is a 'priestly' quality in the card, but the card represents hurting ones head or being in sleep or unconcious state. How I would interpret that as a place I cannot be sure - near Market Street is the Merrimack river and there is a sense of 'mirth' in the first card. (Merry). I would have thought the areas mentioned could be useful but again might just be vicinity. Im feeling there is a Bridge where he is or nearby, either a water name is where he is or water in the area. I note near Policy Brook there is a Cross Street and Green Acre Drive.

I cannot guarantee any areas mentioned at all only that I can see them in the Tarot but they might be connected in another way. Its always possible. Im still seeing some kind of family element but again not sure how to link it in at the current time. The Bridge element could be an actual bridge or again two tall buildings - a 'mountain' is often seen in the cards in the distance but not to be wholly relied on.

The colour White is showing also.

I still have to go back to N Parish road and the school as that seems to come up too. Church factors can show actual churches, church names or can mean spiritual state. Certainly any place mentioned must be considered as mere conjecture as of course there are other names on the map that are the same.

As to when Angelo is likely to be found the 5 of cups is often a disappointing card so it doesnt naturally tell you that its a positive outcome to find him but there is a bridge in this picture and water. Oddly already mentioned in the previous card. The word Bell, Silver, Tree M and W are possible subtleties or clues.

They might be initials for people or places.

I get a disunion feeling with this set of cards whether the word UNION is important in itself, I feel that there might not be a reunion with the family. I could be wrong of course and I would hope to be because we always want the outcome to be the one a family wishes for.

The number 4 or 5 comes up here - whether that is a street/route number either a part of it, or whether its timing or distance I can never be sure. It could be a month ie April or May. Maybe no year attached but a lot of time has gone by already as we all know. However this card can actually show a 'return' of someone. Whether that is going to be Angelo or someone connected to him I cant be sure but I do feel the entire situation has a difficulty on it.

Feels to me like he could be on the New Hampshire side but either side of a river is what I have. I can only write what I see and ultimately one has to wait and see if anything materialises from that. Time will tell.


Empathy
MAP OF POSSIBILITIES:
North West Area no 18 mentioned in reading is not on the map but it did come up in the reading whether connected to this missing person or someone else.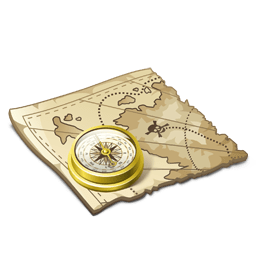 Maps are compiled following Tarot suggestions/directions
which merely outlines
POSSIBILITIES
of all the areas that Tarot may be touching on or may be describing. They may touch upon areas connected to other people linked to the case.
Please bear in mind that maps cannot be guaranteed and Tarot can mean somewhere else entirely.
CLICK LINK FOR TAROT MAP
https://goo.gl/maps/uacKKxyTZTP2