JESSE KEARNEY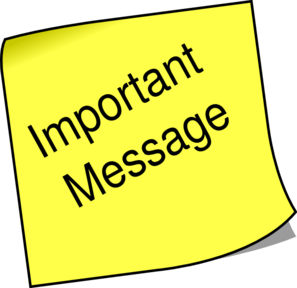 Please note that tarot will pick up
TRENDS /VIBRATIONS
of
PAST PRESENT AND FUTURE
-
it will pick up anything that is 'out there' true news or false news
- either way it can throw light on what is 'in the air' - please bear this in mind when you are reading the insights.
It is very important that 'readers' of the blog understand this, therefore one has to be very discerning when reading. Media news can put out stories that are not factual or are pre -mediated but Tarot can pick that up. It does,nt mean that tarot is wrong, it shows tarot can see what might be suggested. However when writing the tarot it may be taken as fact.
Tarot does not have all the answers or claim to solve issues.
All it can do is show what it feels may be of USE or point out possibilities.
Please always read the following
ABOUT TAROT ON THIS SITE
which is a useful article in respect of all the Tarot printed for Missing people/children.
TAROT
CANNOT
BE CONSIDERED AS
100 PER CENT ACCURATE BY LAW.
I have had a request to look at the Tarot for Jesse Kearny. The situation with Jesse is described in the link I have left from a news report. Jesse disappeared on 19th February and family are very concerned about him. As always, I point out that Tarot gives me only glimpses of the situation and generally picks up other factors but they are scattered over past present and future. I can only write down what it is I receive. There are no guarantees of accuracy as only news reports can pick out later what might be the situation or validate anything seen. Please remember therefore that Tarot is not fact only possibility.

The card I have received for Jesse is the 8 of Wands reversed . Generally wands are action cards but often they can have a bit of an angry, hostile or volatile element to them. Disagreements, arguments or perhaps something 'difficult' can be incoporated. It is South card as a rule which could be part of an area name or direction and we have a 7 or an 8 which could be part of a route, timing or distance.
When I see this card, I feel as though something stopped! Bearing in mind that this card can be linked to others I think I am seeing a journey possibly by car or a car that has stopped. Later in these cards it can actually show speed and a crash or abrupt halt but I just cant say that right now. This card makes me feel that there have been poor decisions made, whether in travel or choice of friendship. I may be wrong but there could be a 'dangerous games' element whereby it could involve others. Wands reversed are not the best to see because it can show sex, weapons or have the feeling that someone has been hurt.
There might even be a feeling of attack even though this card does not definitively point that out, other cards might. I feel as though there is a stalker element here, perhaps being followed and perhaps not a stranger only because there is a family card that shows on the outer peripheral which could be someone possibly connected even as a distant connection. There are what I would call 'family contrarities' yet at the same time nothing to do with his family. Sounds odd but thats what I have personally.
Theres a sense of confusion and respitory problems, perhaps panic. Sexual matters might show up here. I feel there is a hill or feeling one rolling down a hill, but it could just be that the person is feeling really low? Being dumped or dumped on can come up here. Maybe that is just an expression? or just symbolically playing with fire?
Though I do not have an exact link to drugs on this card it may come into the picture in the 'confusion' element. I feel as though someone might have hitched a ride or someone quite fierce grabbed him as I see a kind of thumbs up which might sound like hitching but it is in reverse so perhaps attracting the attention of the wrong person is possible. Also I see boxes. There are two particular people here. They have not come forward.
This card shows force that has been applied too strongly – so something quick occurred. Maybe being knocked to the ground? Theft and robbery can also appear on this card. Pictorially it also shows symbolically a house on a hill with a river running through rural type landscape but as it is reversed Im not sure how 'close' that is. I seem to see 'going through the air'. Tarot picks up some jealousy too or revenge or perhaps some domestic dispute. Im just giving Tarots thoughts here, some concience is here about something.
There are some descriptions for this card that might point out clues to area or something we are supposed to take note of. There is also a person description but also that could be linked to area.
Firstly I did say this card is typically South but we do have East on this card also. It is reversed and this can change the direction to opposite elements. A person on this card could be described as
being tall and large, ruddy dark or tanned. Light chestnut hair and strong. Its not always the case it can also be using key words for areas too. Fevers can come up on this card and heated blood this is often a way to describe someone who gets angry.
This card has links to horses which of course can just mean transport but its worth noting that horse names or names that relate to horses, ie Bay, Spur, Saddle etc can come up in place names or have some kind of link as well as stables. Landscape and open fields, hills, high land comes up. Anything that describes heat or fire (ie burns) - The card is reversed but attics/upper rooms can be shown but Im feeling a little unsure of that due to my reversed element here.
Im seeing a 'court'. Also sweet odours church elements. Any of these names could come up, Bell, Ash, Vine, Bow, Laurel, Veteran, even military elements.
Young people, university, college and woolen elements might show as well as links to church names possibly. Feeling someone with a sense of self righteousness. Im seeing some cowardice or weakness here.

This card gives us a 6 which could be part of a route distance or timing. This card is linking into the situation I mentioned about 'family' so Im wondering about vicinity here. You see, Im seeing the 'past' in this card so I wonder if its somewhere he was in the past or he knows? The card is predominantly west which could be part of an area name or wind direction but it is reversed.
M or W persons name or initial or place. Possible word or actual bridge/arch might show here, ponds of water perhaps, or water in a name could be the case or a garden might show up. Bell and silver.
Seeing flowers or roses?
I seem to be seeing an old friend, old relative or something in the past here. Feel he is linked that way and that is where he might be. Could even be an old vicinity. Somewhere he knows??
Does he have an ex girlfriend? Im just seeing someone here?
This card can also bring up paedophilia. Not always the case but I have to mention it or someone who either likes young people, or that there are young people here or that we are looking for somewhere that might somehow link to children, like childs playground etc...It is very difficult to say exactly, or names that might connect somehow.
I feel like he is/was running from something? something abusive?
North East can come up here - the card is reversed it could mean North West it depends how the clues link up on a map. Water is in this card once again so we have to bear that one in mind could be water name or place. Often this card can rule hostile environments or feeling restricted or afraid or worrying about something. Prisons, churchs, deserted places, a sense of dark, basements, cellars, or ruined buildings or somewhere near water, bridges, tunnels drains sewers etc. Lakes, Ice or Snow, Black Mud, North facing Gardens, ponds, clay all possible descriptions of areas. Smiths, shops, heat, sports elements could come up.
Person description might be well built, strong, hairy, dark eyes hair square face, short neck squat appearance. That can also mean someone kneeling down or crouched. Containers come up in this card as a possibility too .

As to when Jesse might be found, we have been given this card which is number 14. Like all numbers in Tarot they can be divided or added together and can represent road routes/ distance timing, dates etc. This card might be suggesting MAY as its adding up to 5. Its a possibility but I cant guarantee that is what the numbers signify. I just give them.
I am seeing the word MIDDLE or CENTRAL or CENTER.
Here we have water, hills, rural ground, flowers, land and water.
There is self control in this card and keeping cool or keeping ones cool. One must be tactful about finding Jesse. This card can also link to November for 'something'. It will take diplomacy to find Jesse - I see a sense of anger here but Im not sure how or why that is being directed. I would rather say that then a complete yes or no at this stage about being found. Clearly there is something here that needs to be balanced or thought out properly. Two people might be able to help. The letter K does come up as does 'lock' and key and some good advice so I do think that its possible two people MIGHT say something useful in the search for Jesse or that there are two people here somehow.
Im not going to mention health elements, I avoid all of that. I simply write down useful clues that Tarot gives and we have to just see how/whether they will apply or help.
Im getting South East here for something. Plus, some descriptions of areas on the first card in the last paragraph or two. Im give a Thursday but I am not sure how that applies.
I hope this information helps however there are no guarantees on anything I have seen. All that can be suggested is to combine all information and bear in mind Tarot does not give every single detail. There might be a chain link fence somewhere...just mention that. Tarot also only gives POSSIBILITIES and not fact. Time will decide whether or not Tarot has picked anything up.
Empathy
UPDATED 5TH APRIL 2015 WITH MAP POSSIBILITIES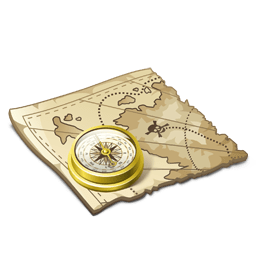 Maps are compiled following Tarot suggestions/directions which merely outlines
POSSIBILITIES of all the areas that Tarot may be touching on or may be describing.
They may touch upon areas connected to other people linked to the case.
Please bear in mind that maps cannot be guaranteed and Tarot can mean somewhere else entirely.
CLICK LINK FOR TAROT MAP
https://maps.google.com/maps