I see that today we have the report above suggesting that searching for Madeleine should be called off.
Well personally I still feel we have to go to the 10 year mark being as I saw her as a 'teenager' in some of my readings. Many of the readings I have done were very repetative almost like, I was unable to get any further with the issue. What had been seen was simply what it was and there seemed to be no other stretch on that.
Looking at Iching today just as a random glance I had the following given. I have to say I do not use Iching in the most extensive way nor have I fully mastered it either. It is not something I would use as a guide but more as a kind of confirmation to other Tarot I might have done. The result I had today I will just print and let you decide!
MADELEINE MCCANN
27TH MARCH 2015
My question was more to ask if I could be shown a picture of where Madeleine might be. I know what I think but see the reply below.
Through the use of danger and discipline, conformity is established. [The 'base' methodology of control]
Favourable but testing times. [ Through the introduction of law, one can guide]
An emphasis on detail and over exaggerated conduct is sometimes required by those in positions of influence to help maintain traditional perspectives. This emphasis helps to maintain the 'ideal' in the eyes of the people. However, these behaviours can be used to hide a weak individual in that they work as a facade and can be used as an excuse for delays in decision making..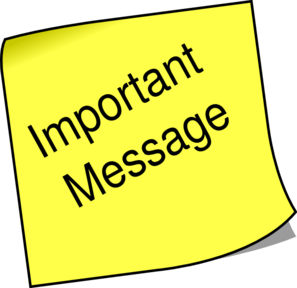 Please note that tarot will pick up
TRENDS /VIBRATIONS
of
PAST PRESENT AND FUTURE
-
it will pick up anything that is 'out there' true news or false news
- either way it can throw light on what is 'in the air' - please bear this in mind when you are reading the insights.
It is very important that 'readers' of the blog understand this, therefore one has to be very discerning when reading. Media news can put out stories that are not factual or are pre -mediated but Tarot can pick that up. It does,nt mean that tarot is wrong, it shows tarot can see what might be suggested. However when writing the tarot it may be taken as fact.
Tarot does not have all the answers or claim to solve issues.
All it can do is show what it feels may be of USE or point out possibilities.
Please always read the following
ABOUT TAROT ON THIS SITE
which is a useful article in respect of all the Tarot printed for Missing people/children.
TAROT
CANNOT
BE CONSIDERED AS
100 PER CENT ACCURATE BY LAW.
MADELEINE MCCANN
28TH MARCH 2015

What I am given with this card is 'father figure' or God Father. It is thought of as someone that would go to any lengths or protect. Not that I would pick this card as a 'Judge' but if can be considered a Judge if there is to be a fair bias as this is a kindly card that has to look out for the well being and the right of another. If for any reason there is any grief being given to another, be it a child or whoever, this card can step in and try to sort things out. This can also be thought of as a surrogate father and other understandings of the King Of Cups can suggest that this person would always bail out a child in difficult situations meaning that they would cover for them and manipulate emotions to get what he wanted if it kept that person/persons close to him.
It is a water card so it is likely there would be water names or water elements, but strangely it does link into the 10 of cups and that distinctly just shows me 'home' - there are two children and a couple on that card and 'one missing'. Perhaps Tarot is saying ' why not ask him' ? The Card is West but also we have North East on here. Number 14 which could also give us the number 5 which then would show that two people could give us advice as to where Madeleine is because they know where. The next card is linked to family. The other element of this card is the 'minister' side of it which is often thought of as a priest or a batchelor or someone linked to the Church but we also do have Legal Counselor, Teacher, Negotiator, Cook, Homemaker, Family Man, Could Be Client Or Client's Father, Good Friend, even the possibility of Judge, or Law here.
In the King of Cups its always difficult to be able to say what we are looking at . No Man sits on a chair in water does he? sometimes it can be thought of as a boat, or raised stone or kind of Altar.
Im not going to elaborate on this card because to me I start seeing that it raises more questions then answers.Do note the previous reading was a 5 which also relates to the Heirophant. I note also with the Star card being 17 and my feeling of another two years - perhaps 2017? who knows?
Empathy