Jael Tiara Hamblen
Anchorage Alaska
Missing since Oct 11th 2014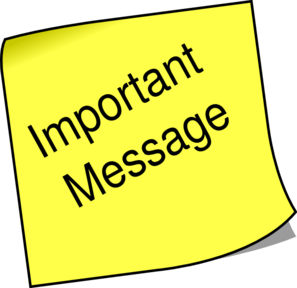 Please note that tarot will pick up
TRENDS /VIBRATIONS
of
PAST PRESENT AND FUTURE
-
it will pick up anything that is 'out there' true news or false news
- either way it can throw light on what is 'in the air' - please bear this in mind when you are reading the insights.
It is very important that 'readers' of the blog understand this, therefore one has to be very discerning when reading. Media news can put out stories that are not factual or are pre -mediated but Tarot can pick that up. It does,nt mean that tarot is wrong, it shows tarot can see what might be suggested. However when writing the tarot it may be taken as fact.
Tarot does not have all the answers or claim to solve issues.
All it can do is show what it feels may be of USE or point out possibilities.
Please always read the following
ABOUT TAROT ON THIS SITE
which is a useful article in respect of all the Tarot printed for Missing people/children.
TAROT
CANNOT
BE CONSIDERED AS
100 PER CENT ACCURATE BY LAW.


JAEL TIARA HAMBLEN
9TH FEBRUARY 2015
I have been requested to look at Tarot in respect of Jael Hamblen who is from Anchorage Alaska and was last seen around 10pm Saturday Night October 11th 2014. As always I ask readers to take a look at my link and understand what Tarot can/cannot do and understand that any insight that is given must be verified by future news reports.
I simply write down the messages I am given. Tarot cannot promise to locate any missing individual as location is an experiement on this site. All Tarot is able to do is show advice which is then open to support from any news source. Tarot also looks at past present and future elements which may be form part of the reading. It does not tell us every single detail but gives its 'impressions' to mediate upon.

Now my first card for Jael is a prosperity card in so much that she may have needed money or was in need of 'something', might have wanted a job considering that we are sitting next to an unemployment card. Obviously it could mean a lack of finance or a need either from her or a need of someone else, but the feeling is being given a gift or perhaps concerning oneself about how to make some money.
Of course this card can just show a shop or a market and be suggesting that this girl wanted to buy something. It could be as simple as that. The underside of this card and those around it can also suggest concern of physical being, maybe not hers maybe those around her or just her family - perhaps she has worried about certain things.
These cards can show someone who might feel that they need two jobs or could even feel overwhelmed with work or trying to decide how to balance the cash or just juggling life in general.
These just might be thoughts but either work or money might be something at play somewhere or just on the mind of this girl. She might have wanted to do something with her life, take a study or perhaps get a good job or promotion or just get life in better order that would benefit her life. Again it could just be random thinking.

I see a situation where either she or someone could seek help or assistance or offers. Im seeing her on foot with respect to this card. Possibly giving or receiving in this card. It is possible she met up with someone else it might be someone new though I cannot guarantee this. I have the colour Green and North and also some link to Midnight.

Underlying jealousies might surface (not yet sure of the reasons this might be - ) we are not really presented with a pure indication of this or robbery but one is putting themself in a situation where they either have tried to help someone else or may have been in receipt of something but the negative sides of the card could open us up to vulnerability if we were not careful.

This is the Six of Pentacles so I would suggest that North is either a part name of an area, or a wind direction. We could consider roads/routes timings distance or the number 6 may have another connotation.

Did she have a key to another property? or a link to another property? In this card it feels like a 'farm to market' road so I feel going towards people she knows even family is possible unless it was towards her own home, or that she was between. Seeing Colour Yellow - and apron??

Not far from this 'card' there may be water, possible bicycles or we are given circles. I have thought just as this dropped into mind that she is connected to Tradesmans Loop and this would fit very nicely with this card. It may be nothing but Insurance payment, or grant or just something about finance and possible team effort here, maybe there are three people.

I am seeing an Arch and possible water somewhere but it could a bridge, or something stone like an arch. Snow and Ice can be seen. Seeing the word 'BELL' Maybe a landmark or shown for some other reason. Also have possible letter G and a square so it rather makes me feel she went to a shop?? being as this is a trade card or even went to the bank to get some money. Anyway, all the possibles are being shown and we will have to look at the other cards.

Also have South and East or South East. This could be actual directions point from point ie from North North East or name of place to South /East or South East or Wind direction. Throat Neck and Shoulders come up in this card. Descriptions given in this card can refer to name places or trying to describe 'sound a like ' names. We have stables horses cattle Farm land or pasture land away from housing areas, single storey buildings, ie bungalows, cottages or barns/outhouses/garage etc and being shown 'low down or cellars or something near the floor. Again please remember the description could be part name of a road.

Possible to be seeing an Airport but North East would fit with this card although I think there is another on the Map.

A description which could either fit a person or somehow try to describe a place/road name. We have someone who might be strong and well set in stature, but short perhaps in height. Ifa person, maybe a broad forehead, or a large head and the eyes, mouth and lips are usually prominent. Dark hair or complexion - possibly may be seeing black, rugged hair'and gross hands. Im wondering if something happened on 'Friday' day before?
Our card can show travel, family or lovers can be here , a white car, some kind of red cloth sign or banner, a garden a wall, or wall with opening which could be a gate...parks, green space. The lovers link I would mention could be a situation where one has to consider a choice LOVE or DUTY. Then I see a white vehicle. So I do think this girl was on foot, because I can see a car or vehicles I cant decide whether or not she got in one though we would naturally flow that way in further cards but I really want to see the rest of the cards. This could be complete area description and I think it does rather match.
Seems a like a 'choice' is offered or given/considered?
I am wondering if a male is involved here who might be amorous, possible dimples if so could be enticing or interesting proposal or something offered. I really cannot be specific here.
Seeing dancing? at some point maybe. Possible B'n B places too, word 'FAIR'.
See her outside of town at one point. Keep seeing a square. Something Square.
Holding on to her possessions?

This card gives us EAST now it could mean we are EAST of where we WERE or we are East or that East comes up in a name. Note the number 2, which could be a route but also it could be a timing or distance marker or have another reason for showing itself. It could be significant.
Now I see drugs/medicines/vegetation, I see water and possibly a bigger expanse of water where there is an island or two but they would be 'behind her' if that makes sense. If you were to stand in a spot those islands would be behind the person.
I see an argumentative element, one person has words with another and there is a 3 way relationship here where one breaks away and two are together. I see the word Church or it could be a spiritual element but there could be some deceit going on or some problems for Jael. What is important to know is that this card links directly to water, 3 people who may have passed over, or that there are illusions or something unknown about 3 people.

The letters B J D R might be initials of people or places. Something about the colour blue could even be something a person is wearing. Something written down on paper somewhere. It is either not found or it is showing something about it that doesnt ring true or a message that is not making sense or 'finnished'....I see the word Spring, I see Roses a ditch and some water again plus vegetation, garden or orchard. This is rather broad but I just give it. I also see a school and Science place. I do see on the map exactly that but not sure of the connection and I see a road whereby a car could come by.

Feeling I see a salesman or someone good with the gift of talking..possibly a mechanic, handyman etc. I do not know how these elements fit in. I do see water though. I feel like we went along with something. I think there was a plan of some sort..not sure whose...but these cards can lead to missing or abduction meaning that the person does/has gone missing or they might have a serious realism about it. Lets be honest Sword cards are not great, because we will know that there are some problems or issues here.

This card can produce something sharp, weapons, guns but it could also be showing names of things because this is a card where we are asking where this girl is and Tarot will give us all kinds of things. Most certainly I feel there is an airport, I see possible railway, gold course, the words con, bluff tunnel cement stone, all incorporated here. Possible relationship breakup for someone, perhaps some argument, tactless words tears maybe..
Feeling in the 'MIDDLE' maybe that is a useful word or place name? Another aside, contrary relationships, someone interfering in relationships, someone maybe not family, but on outside. See a stalker element somewhere.
If found myself looking North East to Stuckagain Creek up by North Fork Campbell Creek as there is a Middle 'name' on a street there but Tarot could be just showing what was North East of where this girl was last seen and it really can show quite a few things in the vicinity so thats why Location is very much a dubious process right now even though it has come quite close on a few occasions.
The thing to know about this card is feeling 'blind' or blindfolded or maybe not facing the truth about something but just being in the 'middle comes to mind' whether in the middle of somewhere or a relationship its just not opening our eyes to possible problems?
Also looking at Turnagain Arm by Churgach State Park. I dont have a reason to when I say this but perhaps we are East of that . See plane or bird flying overhead through a narrow gap?
Again I have 'yellow'. I also see some kind of 'duality' but you know, I think that means dual airports as there are two. Seeing the word Pipe or Piper. Here we also have WEST - which is where I see the water to the land in the big expanses. Mountains, hillsides, airports, upper rooms or use of the word Up, Hunting Hawking telecommunication towers, any of these words for names of places perhaps to include sandy gravelley ground, sawpits, sawmills places where wood is cut etc. Barns or outhouses mobile homes camping etc much as said in the first card is linking in here also.
Possible description of person or clues to place: we have a well proportioned body, probabaly tall and slender. Round face, possible dimples or pimples. Fair hair someone who might have cut their hair. Could even be some kind of disguise here or an 'imposter' element?
Phosphorous on the water.
I would combine the descriptions of the first card with this as it comes up again with similarities.
I think with North (air) on our card with East and West I am seeing the airports.
All this area reminds me of another Case I did Samantha Koenig, I just recognise some of the wider areas. I am also seeing the letter K, lock key etc. This girl wasnt a Barrista was she? I might be over thinking here. Anyway I think I should look at the next card.

Tricky card, we are given the 9 but as you see it is reversed. I am seeing something a bit sneaky about money here. Im not sure why but its here. Money lost, physicality and security compromised. Is there a ransom? or reward? I am asking about search and find here. If there is no reward please put one up or consider, though even as I say it, I just feel there is some risks here.
I hope they are not in relation to finding Jael. Was this girl thrown out of somewhere, did she have trouble paying rent or was asked to leave as I just see her leaving a property or getting asked to leave. Im sorry I get random thoughts and I just write it down. There is nothing clever about reverse pentacles because it shows vulnerability and insecurity. Could show burglary as well as theft. I am seeing a familiar property too and outside of it. A garden maybe. A bird name comes up, Falcon Im not sure one would need to try to figure that one. I also see the word Manor. I just see a building and being outside of it or under it - foundations. Or that people have been searching there as we do have to bear in mind that this is search and find card and it can show anything past present or future.

An arch, could be a bridge, or a property, even ex business property or rented thats empty or holiday let. There is the word DOG or Animals. There is someone who is pretending to look and be concerned and they know more???!! Something comes up about car trouble here POSSIBLY. I see words like camp or scouts, a hole, or being concealed or wanting to be concealed or someone has concealed this girl. Maybe in BROAD DAYLIGHT!

This card is normally North but we have to look at the numbers 6 and 9 and they should be clues regarding this girl being found. Whether that is days, months etc. She could be found if someone was trying not too hard to conceal where she is..but that looks likely.

Someone has had a beard or long hair and they have cut it. I dont know if thats Jael herself but thats what I have.
I would say to search areas already searched something might have been overlooked. See soldiers or military names ie Sentries. Also see cameras or some kind of VT or tape that either has not come to light or was not switched on. Sorry I cant be sure here.
I see someone who wants to make quick cash and sometimes that makes me think of gambling, so maybe its a gamble or risk to find her. In other words not exactly promised on this card but then again I feel that this is a great card which is full of benefit and just makes me feel a person could be found if there was no obstruction or concealed element. Really see some dishonesty here about this girl being found.
Usually I would have said this girl was alone when found but Im wondering if thats the case or not?
Im seeing some pretty void encounters here. I keep thinking that she has been overlooked somehow. Having the moon is deceptive and water links, drugs etc or medicines. Vets/pets maybe its sniffer dogs. I cant be sure. I dont feel that some information has come forward. Something that acts as an obstacle to finding her. Homes/buildings/offices, gardens parks. Anywhere empty?
Im wondering if they will find something belonging to her. A bag or something like that?
I keep thinking there are two people here one has dark hair. One shouted, or can here a shout.
Possible pregnancy, also problems with water. South West, and we had North too. Not sure of starting or ending points. Colour Black is shown. Colour White and respiration problems. Mountains? perhaps distance or name somewhere rural ground and stream. Animals (Zoo?) parks Royal names. Greenery.
Im seeing the word SEW and VIRGO. The Rabbit 'area' has that been looked at? I just might be wrong because we might be shown North. But this is the search card and might have connections to people or links in any of the areas mentioned. Corn butter wheat cheese barley, silly names but they come up as well??? so cold places cold storage no idea but I keep thinking to wait for the 'thaw' ?? is that a Railtrack on the Seward road next to the water? maybe again Im just being shown various areas for some other reason I dont know.
Going south there is a layby with a kind of wall with water behind and rocks which reminded me of the 2 of Swords. However, as I have said many times, Tarot cannot tell a location. It gives ideas of vicinity and surroundings and possible places that could be connected either via the missing person or persons somehow linked in and that is why it is important indeed never to jump to conclusions at any given time.
I am not sure whether it is beneficial finding this girl. All I can do is show what I have been given whether right or wrong. I can only write down the information and it is not always accurate to the dot.
Shops markets fairs and schools come up . I also see a Wednesday. Please do not lead search teams on the basis of Tarot information. Tarot can take information and put it throughout the three cards. I cannot guarantee anything that I have been shown so I ask you to understand that Tarot has no way of claiming anything unless there is something to substantiate what is seen. Please read all the information and combine it as it will be more useful that way.
Empathy
UPDATE THOUGHTS 9TH FEBRUARY 2015
I have wondered about Chesapeake and Legacy - two particular roads. Sometimes other people are connected or linked in or there are other connections. It is very difficult to 'name' places with Tarot and I do try to pick out areas that 'might' fit in. I will be back with a map.
UPDATED WITH MAP POSSIBILITIES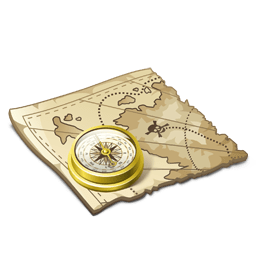 Maps are compiled following Tarot suggestions/directions which
merely outlines POSSIBILITIES of all the areas that Tarot may be touching on or may be describing
. They may touch upon areas connected to other people linked to the case. Please bear in mind that maps
cannot be guaranteed and Tarot can mean somewhere else entirely.
CLICK LINK FOR TAROT MAP
https://maps.google.com/maps