https://www.facebook.com/pages/Help...Patrick-Lamb/1560973784115446
To connect with Help find Patrick Lamb, sign up for Facebook today. ... Please keep sharing this photo, Patrick has been missing since the night of the 12th.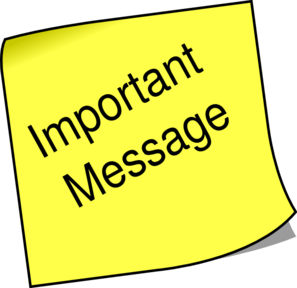 Please note that tarot will pick up
TRENDS /VIBRATIONS
of
PAST PRESENT AND FUTURE
-
it will pick up anything that is 'out there' true news or false news
- either way it can throw light on what is 'in the air' - please bear this in mind when you are reading the insights.
It is very important that 'readers' of the blog understand this, therefore one has to be very discerning when reading. Media news can put out stories that are not factual or are pre -mediated but Tarot can pick that up. It does,nt mean that tarot is wrong, it shows tarot can see what might be suggested. However when writing the tarot it may be taken as fact.
Tarot does not have all the answers or claim to solve issues.
All it can do is show what it feels may be of USE or point out possibilities.
Please always read the following
ABOUT TAROT ON THIS SITE
which is a useful article in respect of all the Tarot printed for Missing people/children.
TAROT
CANNOT
BE CONSIDERED AS
100 PER CENT ACCURATE BY LAW.
PATRICK LAMB
7TH JANUARY 2015
I have been asked if I would look at Tarot in connection to Patrick Lamb who disappeared in Maidstone on 12th December 2014. I have placed a link to the story above.
Most readers are aware that Tarot
does not guarantee locating a missing person.
Tarot gives glimpses of
past present and future and not a complete picture of events
. Sometimes there are various clues that assist the case of the missing person but nothing can be considered as legitimate or accurate unless reports come in to substantiate the findings.
Asking what may have occurred to Patrick please be reminded that Tarot can tell us of events already past but may offer new insights also. Tarot will also tell us what it wants to say and again I write down whatever I am shown.

Well when I received this card I was not sure really how it connected to the Hotel that Patrick was supposed to have stayed at. I am not quite sure of the entire story or why Patrick would be at a hotel, but this is a work card and it is also a finance and messages card. The pages are all about messages. However, the work side on this card is either promotion or a new job or learning skills for a new job so I was not quite sure why I received that in honesty unless it is a glimpse of other information around him past. This card is a number 11 which added together can be a
number 2 and numbers can be used for distance route/road or part of the number can be used, or timing
or have some other connection.
Patrick was last seen on CCTV at Fairmeadow and when I look at the map I see the road route there has a 2 in it. Also cameras can be picked up in page of pentacles so we are being given this card as a specific location to work with. It can be a card of meetings and conversations. The card is NORTH but South also will show here. Another card also connects and it does rather make the Page of Pentacles a tricky card when trying to give vicinity as there are three elements here.
The first thing is that I look at my cards left and right and I see that Military elements are in the vicinity, as are schools, colleges, museums and cinema. There is also a ringroad as our card is connected not only to the Ace of Pentacles but also the World card which can give us a circle or can even talk of going around in a circle. The Ace of pentacles is going to show us those schools but also it will show us an ARCH or a
Bridge and water
as well as green elements such as parks, or valleys, earthy elements. There may be a bicycle/motorbike being shown whether that is a shop I cannot be sure or an actual bike or bike path. I also have a but one has to be very careful because Tarot shows VICINITIES and already has clearly shown landmarks all around where this man was last seen. I give things to show you that Tarot understands and has earmarked Patrick to his last seen location on CCTV.
The problem with my card is the direction.
North and South
is what we have, but let me see the other elements. I have South West, I also have a possible other person here with dark hair. I also have something to do with pets, perhaps two dogs and a building?
I dont know why Im receiving something about the family home? or grandmothers? I could be wrong. I am seeing some kind of financial element though, or something to do with work? Theoretically this card being a pentacle and upright shows someone who appears to be in good health, but one of the elements can show a poor constitution and perhaps a health building? as drugs stores and medicines can come up on this card or at least be somehow linked in but it just depends whether its a 'thought' or an actuality. The Ace of pentacles
takes us near a river. T
he Page on the other hand is
showing more earthy woody
elements but all must be combined. This card might show a dark haired female. It can show schools and colleges, farmland which can be either descriptions of actual places or names of places such as road names.
Ships sails, water elements can link in to these cards.
I think in reality when receiving a card like this it does not give me a bad impression at first sight because it is someone who gets a message and is presented with new opportunities. However one has to take into account the information that has been shown. I feel as though various things were going on with this guy and that there were things to look forward to or perhaps he was going to move into a new cycle of life or even had in mind a different location. I am just not sure if Im picking up on his thoughts or not or actual events or thoughts of others. The next card and through to the end of the cards are all physical well being cards when they are upright. That is what I felt when I first saw the page but of course Tarot is past present and future and will want to talk about what it sees. I do see some kind of 'teamwork' with three people but I feel as though I saw a bridge at some point or some kind of building near water.
This is a 'travel' card too so we are making our way somewhere. This card is an 'influencing' card so he could have been influenced in some respect. The Ace of Pentacles can stand for a work contract so I have to put that here. Sport and
physical concerns
can still be showing themselves however due to our Virgo element. I do feel a sense of responsibility on this man but also one who likes freedom too. We can get gates 'borders' or fences/walls, woody or valley aspects, parks, in this card even if its a garden wall or could be the name of a place. Also the arch or bridge or garden.
Let me look at the next card.

This card is the 10 of wands so Number 10 or a 1 may figure in a route or distance or timing or have some other reference.
It may just be part of a route number. It is a South card (note we did have South in our first card - BUT we must bear in mind South COULD also be an area name).
Well this card shows someone with a vehicle and a dusty road (symbolic) or even industrial area but theoretically its a Thumb up sign so could indicate at some point someone wanting a lift whether himself or someone else. We seem to be going towards a 'gate'. Maybe the name of a place or have some other explanation. I do see a group of lads and some kind of Hotel in the run up to this card and perhaps gym or sporting elements. This will explain the hotel but we bypass that and we are then by a Hill and feel or imagine being attacked or feel defensive about something. We then go past a house on a hill and there is what appears to be rural ground and a stream or a river or body of water and we bypass that. Im seeing something to do with the head neck and throat so Im not sure if thats an actual physical thing or whether we have hurt ourselves but we are by a wall at some point.
There might actually be an airport as a surrounding landmark
as this card can show this though I am perplexed at that as I think the nearest one is London so that hardly makes sense.
I have the colour red and to me it looks like Patrick is
between places
or just outside of a town? often there are buildings here, industrial or construction. We are given South East.
Horse names
can come up or related. For example Canterbury (horses = canter). If this had anything to do with location it may not be for this man but perhaps showing straight lines or lines on a map using this place as a guide or it could be connecting to something else. Paddock is another work that can come up for horses as can Bay, Spur or anything that sounds like. There is for example a Bayham Road Royal Tunbridge wells as well as an area called Horsmonden. However there, I would be looking around Bridge, the Industrial estate at least 3 -5 kilometers radius.
Im seeing some kind of 'perfidy' or trickery for some reason Im not sure by whom but sometimes tests/documents/paperwork can come up here. I also want to just mention that with the 10 of Wands there can be matters of 'mistaken identity' or 'disguise'. I might like to mention Redhill.

We are being given a 2 again so whether that is a road route distance or timing I just have to leave it here. When our card is reversed we do have to look to the previous card. I keep seeing a bridge, arch or building near
water
But, this is the search and find card and will show anything relating to that whether past done or to come.
There are delays to find him so patience is necessary. Generally pentacles suggest years and that would tell us under 3 years
or that 2 or 3 as a timing is important
. I feel as though he might have been overlooked already.
Again this card is North but it is also South and whether they are areas that have the word North or South attached to them, or a wind direction I just have to leave both.
Colour Green.
Bones joints and skeletal structures come up with this particular card.
A Saturday can be seen for something
. I also want to mention Crawley and Pease Pottage for something.
I seem to see risk taking and gambling. One might have been robbed also that is a distinct possibility or perhaps we just have to look over the details again. Physicality of Patrick can be compromised with a wands card in so much that there are a lot of burdens there but maybe it just means that he feels a sense of responsibility that he cant carry personally? of course I never talk about health matters but there are some concerns here and I will point that out. I just see a little delay here.
Generally once I have written Tarot for a sitting I like to step back and review what I have been given. Location is really an experiment and for that reason nothing can be guaranteed at all but I will try to provide a map. I feel there was something about a new work project regarding Patrick or some kind of plan or idea I dont know why but it did seem to figure a lot on the first card.
I think its best to combine all the cards information. I hope something will help but this is a very brief overview and I could have overlooked a few things here however, I will add to things if I feel I did miss and also will hope something happens in a period of 2 as per our card for timing.
There is something about a lack of teamwork though I doubt that is true but this card seems to say to us that there are some inconsistent factors and I keep wondering if there might be some kind of message written down somewhere or something to gain via a message. I could be wrong but there seems to be two particular jobs or two particular leads and its just whether or not one or both could help.
Tarot cannot be guaranteed to contain the answers one seeks but I put what I have and just have to hope something might assist. Please take into account the information on all the cards.
Empathy.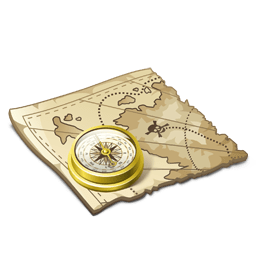 Maps are compiled following Tarot suggestions/directions which merely outlines
POSSIBILITIES
of all the areas that Tarot may be touching on or may be describing. They may touch upon areas connected to other people linked to the case.
Please bear in mind that maps cannot be guaranteed and Tarot can mean somewhere else entirely.


CLICK LINK FOR TAROT MAP
https://maps.google.com/maps
UPDATED 11TH JANUARY 2015
www.kentonline.co.uk/maidstone/news/body-found-in-river-29961/
29 mins ago -

Pat Lamb: Family and girlfriend informed as body found in River Medway at Cuxton Marina. 10 January ... jameswalker@thekmgroup.co.uk.
Pat Lamb: Marina owner describes how teenage girl spotted body in river and raised alarm
http://www.
kentonline.co.uk/maidstone/news
/body-found-in-river-29961/
…
https://twitter.com/kent_online
Pat Lamb latest: Two women living nearby believed to have found body in the river. http://www.kentonline.co.uk/maidstone/news/body-found-in-river-29961/ ...
https://www.facebook.com/KentMessenger
Pat Lamb's dad confirms the body pulled from the River Medway this afternoon was his son. http://www.kentonline.co.uk/…/ne…/body-found-in-river-29961/.
I am very sorry to report that Patrick has been found in the River Medway. At the current time the details of what may have occurred are not known but I will update as necessary in order to try to see how Tarot may have assisted.
Patrick was found on a SATURDAY 2/3 days following the Tarot reading.
He was spotted in Cuxton Marina (boats) by a young girl. The vicinity has Cobham to the North West (Horse name) and is a little distance above Rochester Airport which is the 'G' marker on our map. Both nearby road routes incude 2 numbers (228 and M2). The area has many woods in the vicinity.
At this time I wish to extend my sympathies to the family and will update details that unfold. This is a very sad time.
Empathy.
UPDATED 12TH JANUARY 2015
Patrick Lamb found 10 miles from where he was last seen. 'heartbroken' family pay tribute after body is found