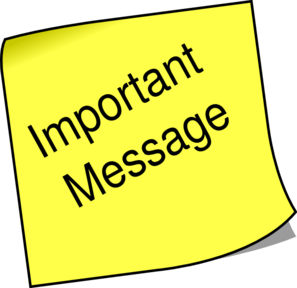 Please note that tarot will pick up
TRENDS /VIBRATIONS
of
PAST PRESENT AND FUTURE
-
it will pick up anything that is 'out there' true news or false news
- either way it can throw light on what is 'in the air' - please bear this in mind when you are reading the insights.
It is very important that 'readers' of the blog understand this, therefore one has to be very discerning when reading. Media news can put out stories that are not factual or are pre -mediated but Tarot can pick that up. It does,nt mean that tarot is wrong, it shows tarot can see what might be suggested. However when writing the tarot it may be taken as fact.
Tarot does not have all the answers or claim to solve issues.
All it can do is show what it feels may be of USE or point out possibilities.
Please always read the following
ABOUT TAROT ON THIS SITE
which is a useful article in respect of all the Tarot printed for Missing people/children.
TAROT
CANNOT
BE CONSIDERED AS
100 PER CENT ACCURATE BY LAW.
I have had a special request to look at the Tarot for Abigail Hernandez. Unfortunately it has been a very busy time for me in recent weeks and requests can be overwhelming. However, I have now looked at Abigails Tarot and as usual I ask that you read Tarot's notes on this page.
Tarot can only give us glimpses or possibilities not FACTS so please bear that in mind. I have to hope that I receive the correct messages and I simply take Tarot's advice and write it down.
Tarot can often pick information up past present and future please take that into account whilst reading.
Abigail was reported to have been last seen leaving Kennett High School in North Conway, New Hampshire on Wednesday October 9th 2013.

The first card I have for Abigail is the Magician reversed. I want to give a Zero and also a number 1. These can be numbers that form routes/roads, timing or distance.
I feel very uncomfortable with this card. Some things are not adding up here!
Is there a step parent or someone who acts as an authority somewhere in the family ring OR connected?
I note that a message was written allegedly from Abigail to her mother - and this card is going to set off problems! No I do not think this girl penned her own feelings in that letter at all. For one thing the High Priestess is reversed and she is showing problems with messages. There are initials here for people or places which are a B J D and R and possibly a letter A. Reversing the message element here makes me feel there is a Male element involved and not a female behind that. I could be wrong but thats what I feel. This girl in these cards would have to be aware of meetings, chance encounters, with anyone she came into contact with. I feel she has been manipulated by another or that message was.
There are hidden agendas and double meanings.
The colour BLUE is very strong here.
Noting that my fool card gives me cliffs and Rocks I was looking at Rockland for a moment but then wondering whether she had any connections there, it could be that where this girl disappeared is left on the map and Tarot is simply showing me that pointer (something always to bear in mind) .
What I see here is 'two houses' ? and the number 88 which can refer to routes again or actually a period of time. I feel as though somebody here is nuts basically or they have a bit of a mentality problem of some kind. Theres thievery, trickery and lying/deceit. The word Mill or Will.
This girl disappeared against her own will but dont dismiss those words because sometimes they are important. Note the 'North/South' element on the Magician he points both ways here though his connection is to the South mostly but it is reversed so we are back to the North South element.
I think with the High Priestess element and the cliff element that there could be water in name or place nearby in this first card. Basically if we get the magician reversed we are going to be dealing with an unsavoury character. It can be a con person, lunatic, a bully, someone violent, someone criminal or even part of a gang or organisation, it can be a person we would least think would be a problem to us and someone that you might think is beyond any capability of doing anything adverse. But I feel as though something has made Abigail not think properly and made a wrong choice here. Theres kind of innocence involved. It makes me wonder if she knows the person who she has encountered.
If Abigail used the computer I hope that any connections/messages/or contacts have been checked on there. Was Abigail looking for a job? or contemplating something.
Someone here has 'tools of the trade' - so Im feeling that there are unlawful activities here or that somehow there is a kind of missing conscience as I see someone with no morals at all.
I see a possible scammer of sorts? So the first card is not really showing a good sign. It is showing a lot of intrigues - and it also shows an involuntary disappearance. To be honest when I look again here this person could be male or female - I dont think we should eliminate that thought. It is obviously someone who is pretty cunning and they will just lie their head off because nobody would suspect them!!
I also am not quite sure what I feel when I say this but I might also be seeing a 'drop out'. Now I dont know for sure if its anything to do with a connection at this girls school or not because it could be that Tarot is just recognising that she was last seen near her school. However, caretakers, handymen, salesmen, someone who is just clever with words comes up here . Who said this girl was last seen near her school? I am seeing a hill. There might also be a car involved here.
Some plan might have gone wrong.
I am given the word EAST which might be a direction but could be part of the name of an area.
Tarot shows me descriptions which could be an actual person or some of the 'words' given might be linked to places so please try to think carefully if you know the area. The description I have is someone (or place) that links to red or redness, or that a person is well tanned. Lean Boxy Long neck large bones not terribly tall but strong. If a male they may be bald or have thin hair. Use some of these words for areas.
Descriptions of places might be within the following words sandy and hilly ground, newly built land or where construction work is taking place. Land where you might link in sheep and small cattle or stables for small animals. Unfrequented places where criminals find refuge. Fire and heat, bricks and mortar, plaster, or house building materials, the ceiling comes up here? Again be careful with these descriptions.
Problems with head or face, boils,burns and scars.
This card can often say to look at those who offer assistance because they may need looking at as communication comes up here and one is look further into it.
I would look at routes with the number 1 possible South using the clues in Tarot. I could be wrong because sometimes when you have North and South you have to consider both but use the number 1 and the numbers given to help with a connection of some kind.
With these cards reversed this could very well indicate a 'stalker'.

Here I am being shown the Two of Wands which is a domination card. This card is going to show an area where there may be a bay so obviously there is going to be some kind of water here but it could be inland but there would be a beach or a bay or shore of some kind. This card is number 2.
We also have East, the 2 number could be a part of a route or distance/timing.
This card is going to show us that we have a SOUTH element here. All the elements and descriptions of the first card are exactly the same.
I just see a dominaton by someone else or others. I feel that the wand card is giving me a a strong male personality, perhaps connected to construction but I really cannot be so sure. Wands can signify sex and weapons I would say it does not always apply but I have to give that anyway. I see another building. I did see two in the first card and these cards tie in together. There may be a hotel or even sports fields or elements of sport can be carried out in the area of where I am seeing in these cards. The possibility is there.

My last card is connected to search and find. It is the number 12 and can represent the number 3.
Those numbers again can come up as routes/roads timing and distance. This is a difficut card because it

does say that Abigail can be found but at the same time, there are delays on it. So its a yes and not yet card

.

I think somebody might have had a car accident - I dont know who this is, but when you get this card it tells you that someone has come into contact with a fast car. It might just be something that comes up 'anyway' about something else, but thats what I have got.

Tarot will pull in anything it sees or anything to do with this girl and will show elements that are already known or pertain to them as well as current elements and possible future ones too. There is a 'spokesman' in this card. Now this spokesman is someone who 'doesnt say anything'.
That means someone knows but says nothing. It also shows that they are not highlighted.

There is a certain amount of red tape here too.

I feel as though the person connected to Abigail is known.
I feel as though theres a moving around from place to place, or someone is 'moving the goalposts'.
Theres some kind of pushy individual here and also there seems to be some kind of jealousy. I see someone in business too . There may be or may have been a court case or some legal affairs but not sure how they tie in. I really think there might be one or two surprises about this particular case. When I look at the major card here we are looking at someone who is mocking. They know what happened to Abigail - !
I would read all these cards combined. I hope she is found - I dont deal with health matters as you all know but I think the best thing to do is to concentrate on finding her. There are arguments here two people arguing and a few contrarities. Again I see a bit of trickery going on I do not know in which way but it does seem to me that sometimes when you get cases like this you have to look more closely.

This card is positive for her to be found but in truth the delay is here so bear that in mind

. Its possible there are some elements I have overlooked but I will leave this for the moment and come back if I have anything to add.
Please remember Tarot is not fact.
PLEASE CHECK BACK FOR A MAP.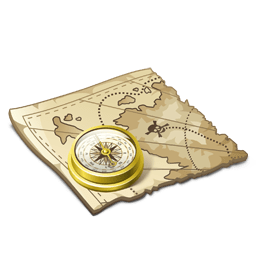 Maps are compiled following Tarot suggestions/directions which merely outlines
POSSIBILITIES
of all the areas that Tarot may be touching on or may be describing. They may touch upon areas connected to other people linked to the case.
Please bear in mind that maps cannot be guaranteed and Tarot can mean somewhere else entirely.
CLICK LINK FOR TAROT MAP
UPDATED NEWS 26TH APRIL 2014
Someone pointed out a curious letter on the family Facebook dated 21st April (day after Tarot was written) posted by the father of Abigail. (See comments). Have posted the link for your perusal.
UPDATED NEWS 24TH JULY 2014
www.wcsh6.com/story/news/local/2014/07/...hernandez.../13011669/
2 days ago -

Police have released a few details regarding Abigail's return, including a photo of the outfit she was wearing.
UPDATED NEWS 30TH JULY 2014
Where Was Missing Teen Abigail Hernandez for the Past 9 Months?
NATHANIEL KIBBY - ARRESTED
UPDATED NEWS FROM 17TH OCTOBER 2014.
Abby is home safe! I can only post 'part' of an email I received from the family. I am glad that Tarot has shown some assistance and wish the family happiness and 'repair'.
Hello Empathy,
Abby is home. We are incredibly blessed! Your reading was astonishingly correct in many ways. It is the only reading of any kind that is spot on. I was not believer at all prior to this and we had many bogus readings. You have the gift.