www.lasvegasworldnews.com/irma-mkrtchyan-missing-last.../15778/‎
4 days ago -

Irma Mkrtchyan missing since Jan. 19. She allegedly sent a text message to her ex-husband saying she was going away on a business trip.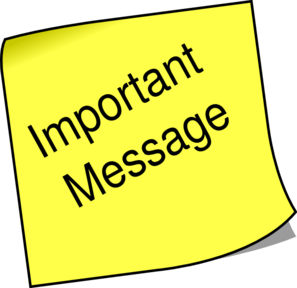 Please note that tarot will pick up
TRENDS /VIBRATIONS
of
PAST PRESENT AND FUTURE
-
it will pick up anything that is 'out there' true news or false news
- either way it can throw light on what is 'in the air' - please bear this in mind when you are reading the insights.
It is very important that 'readers' of the blog understand this, therefore one has to be very discerning when reading. Media news can put out stories that are not factual or are pre -mediated but Tarot can pick that up. It does,nt mean that tarot is wrong, it shows tarot can see what might be suggested. However when writing the tarot it may be taken as fact.
Tarot does not have all the answers or claim to solve issues.
All it can do is show what it feels may be of USE or point out possibilities.
Please always read the following
ABOUT TAROT ON THIS SITE
which is a useful article in respect of all the Tarot printed for Missing people/children.
TAROT
CANNOT
BE CONSIDERED AS
100 PER CENT ACCURATE BY LAW.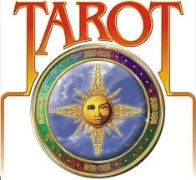 IRMA MKRTCHYAN
4TH MARCH 2014
I have had a request here on the blog from someone who has confirmed that a member of Irma's family sanctions this Tarot being written. Obviously I will conceed to writing Tarot on the basis of this enquiry. Irma has been missing since January 19th 2014 and I have had an alert for her up here on the blogger.
I just want to mention that if you find it difficult to read the blog in English, if you scroll right down this page you will see there is a 'translate button'. Just change that to your country language and you will be able to read it more easily. I know it wont transcribe very well because English language can be full of slang but if it helps!
I have not read anything about Irma except she disappeared having said she was going away for a business trip so I will try to look at the Tarot from as blank a canvas as possible. Obviously there are family members who are very worried about her but please do not think I can guarantee on finding Irma. Tarot is an experiment that has been running for six years and the only way validations can arise is from news reports following the reading of the Tarot. I can only present possibilities that link to Irma or anyone attached to her in past present and future trends so this Tarot is not fact only considerations. Please read the notes on this page so that you are fully aware of what Tarot can and cannot do. There are no guarantees.

It seems to be swords coming up first for Irma. This card really can suggest a few things but first of all lets look at the direction. Firstly we have East and possibly number 8 for routes roads distance or timing so if there is a route number with an 8 in it - perhaps that might begin a pinpoint even if its where she disappeared from.
When I see the swords I think of PLANS - likely plans that have been disrupted for some reason but I see someone who is 'hoodwinked' or perhaps they are actually blindfolded and tied up. Failing that things are off to a bad start and this person is stuck.
I do need to see the other cards to get a clearer picture but this card suggests somehow that this lady has got herself in this situation that she is in now for one reason or another. It could be through illness on the next card or it could be that she innocently walked into a situation. Whatever the count swords are not the best to get when they suggest that there have been some kind of disagreement or row because it seems to me thats what has happened.
This card looks at the past as well as currently and it tells me that there might have been a quarrel between two people or even three. Did this lady have another man in her life? I wonder if thats the case. It seems to me that there are two people here that are not behaving right and a 'smell of rogues' is apparent. Its possible that she could have been abducted or if not decided to go off on a journey on her own. Two people seem to be involved here at least thats what I see. I do not know if that will turn out correct or not. Getting the word Fox and Fair? wonder if there is something 'military' here. Seeing cameras and fingerprints and being in a garden. Possibly even seeing property or being in a place alone? The word Diamond.
However it seems to me that something is not passing the 'smell test' here. This card is going to give water elements so that could be a place name or it could be that there really is water somewhere nearby. I am seeing railways, airports, golf courses, weapons can come up on this card as well as cutting implements or something sharp. It could just come down to separation or divorce elements so I have to mention that too. Tunnels, canyons, bluff and con are also on this card and sometimes even drugs/drink and guns. Im not sure if that will apply here but the idea of Tarot is to put everything on the table and then try to figure it all out.
This lady to me feels as though she is 'imprisoned' thats the impression I get, cant seem to move this way or that. Whether that is theoretically or actual remains to be seen.
I think there has been a little bit of treachery in the past and I am seeing some kind of critiscism here or blame. Maybe some deceit in the past ? she might have had some bad news - perhaps the whole situation is only 'temporary' but we will have to see but I do see a sense of 'interference' on this card to her movements.
Color yellow here.
We must include these places as they are linked either in name or place - shops, markets, fairs, schools, common halls, bowling-alleys, tennis courts
Someone who may be shifty in character could be described in this card and they are likely to be straight thin , high forehead narrow long face, long nose; eyes between black/grey, thin lips and nose, possible stubble, good head of hair might be brown to black with olive or chestnut complexion. I have a Wednesday being handed to me for some significance and being shown someone again with tall straight body, thin, long arms, dark hair, with/without glasses hazel eyes.I am seeing colours yellow or yellowish green and description of places that might bear the following words hills and mountains, high places, barns and storehouses for corn and grain. Libraries / house walls, the hall, anyplace that might link to the word money or sound like the word money. Air in names of places such as an airport or road or even rooms that are up high that might describe a name.
West also comes up.
There could be medical procedures in these cards or someone ill?? Someone might have had a breathing problem or wanted to 'breath' figuratively.
Spring and Sunrise are seen.

This card is the direction for South and it does seem to suggest number 14 - when I ask where this lady is all I seem to be getting here is that she is on Holiday and there may be a male present. Tarot is going to show us past as well as present. However, we should also look at routes roads timing and distance with number 5, number 1 number 4 and number 14.
I feel as though she is 'in between' two places or two towns near rolling hills and trees. Thats what I seem to have here. An important business contact seems to be here on the cards but looking around at the vicinity and other aspects we have the North East and possible problems with stomach or throat and are given these descriptions of possible surroundings. Nicely furnished places such as hotels, theatres, lavish public buildings and monuments, public halls, auditoriums, parks; places connected with royalty so perhaps royal sounding names such as David, Prince, Princess etc and also names that might appear such as palaces, castles, forts. Inaccessible places could show up such as , deserts, forests and areas where wild animals might be (sometimes even a Zoo). Heat and fire can come up which could represent words such as burn chimneys
Im also seeing construction or hunting or firemen? Halls and dining rooms.
Incidentally I also see the name Michael and a possible restaurant or cooking. I see someplace that points to the center so I keep thinking in between two towns.
Seeing speed or sporty elements - inland quite a way from a bay - possible hotel, gyms or baseball fields possibly even tennis. Perhaps some business opportunities here. Travel.
Also feel some kind of tricks or perjury maybe something not quite what it should be? some documents perhaps?
Is someone telling lies here OR perhaps there is some kind of deceit ?
Another person description here someone who is large and strong a yellow, saffron complexion, a round, large forehead: goggle-eyes or large, sharp and piercing; hair yellowis possibly with bald patches, possible beard ruddy type complexion and fairly portly they seem on the surface to be very honest and sincere. Perhaps a few secrets here? possible initial 'V'.

Asking when this lady will be found we are given this 5 - this is members of family searching among others as this is the search and find card. The 5 could mean the month of May or it could be a route/distance or timing of 5 in a different way.
This card shows not everyone looking because as you can see these people on the card pass right by the very information that could help them. So perhaps a concerted effort is required if the lady is missing.
I can see money and risky elements on this card buying and selling could even be disastrous for financial elements or might be addictions and wasteful spending we see here. The card is North and I think on the outskirts of a town. I see Ice and Snow in this picture and a feeling of unemployment comes up . We are seeing a mission or a church or sanctuary here.
Liberty and a bell.
This card can really be a card of love and lovers-wife, husband, friend, mistress, affinities or associates. Some kind of material trouble here or gambling. Can also seen a arch here or a bridge.
South East comes up here and problems with throat and neck. Also someone who is not particularly tall with a broad forehead, large head - prominent eyes, mouth and lips . Dark hair or complexion - 'black, rugged hair' and 'gross hands'. I can see a farmer here? possibly also school names such as college and university.
Descriptions of places which will be put on a map tend to try to explain themselves as sounding liek stables / horses and cattle barns outhouses etc. Farm land or pasture land that appears to be away away from housing estates. Single storey buildings perhaps outhouses etc and also low down perhaps even cellars could come up. From that Im getting the idea of being 'underground' and that could mean incognito so do be careful with how you read the Tarot. Seeing cameras and fingerprints and being in a garden. Possibly even seeing property or being in a place alone? The word Diamond.
Im seeing the colour white here and a Friday being significant.
I am also seeing bedrooms, computers, grandparents or anything that might link to those kind of names on a map.
Tarot is going to give many thoughts/ideas and these will be put on a map - so please check back and do read everyting combined. Tarot is not guaranteed and cannot name places so it does describe things instead which we have to try and pick up for the map. The points are possibilities but not fact so we do have to bear that in mind. Perhaps 'money places' should be considered or that sound like that.
Empathy
PLEASE CHECK BACK FOR A MAP.