https://www.facebook.com/findcarrieolson‎
Find Carrie Olson. 20613 likes · 1744 talking about this. Missing Person: Carrie Olson, 29 years old, female, 5'8" tall, 180-200 lbs, green eyes, sandy brown hair, ...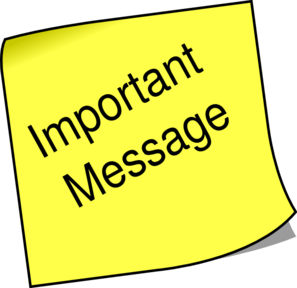 Please note that tarot will pick up
TRENDS /VIBRATIONS
of
PAST PRESENT AND FUTURE
-
it will pick up anything that is 'out there' true news or false news
- either way it can throw light on what is 'in the air' - please bear this in mind when you are reading the insights.
It is very important that 'readers' of the blog understand this, therefore one has to be very discerning when reading. Media news can put out stories that are not factual or are pre -mediated but Tarot can pick that up. It does,nt mean that tarot is wrong, it shows tarot can see what might be suggested. However when writing the tarot it may be taken as fact.
Tarot does not have all the answers or claim to solve issues.
All it can do is show what it feels may be of USE or point out possibilities.
Please always read the following
ABOUT TAROT ON THIS SITE
which is a useful article in respect of all the Tarot printed for Missing people/children.
TAROT
CANNOT
BE CONSIDERED AS
100 PER CENT ACCURATE BY LAW.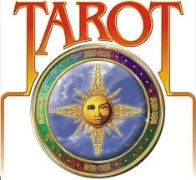 CARRIE OLSEN
4TH MARCH 2014
I have had a special public request to look at Tarot for Carrie Olsen last seen 28th December 2013.
Again I have to remind you that Tarot produces only possibilities and not every detail can be seen. It will normally focus on glimpses of past present and future events to the person or those connected to the situation. Possibilities are not facts and therefore unless there is news to validate Tarots findings it cannot be presumed so.
Please read the notes on this page.

To read Tarot I need to have a blank Canvas in respect of Carrie and I am going to simply write down the impressions that I am given with respect to her. Whether these will be the most important aspects or not I hope something will resonate.
Starting off I am given the Heirophant which makes me feel as it is reversed that there may have been a situation here where someone doesnt have our best interest at heart. Sure on the one hand we are being given lots of advice from people who think they have experience and know everything but really does that mean its the best thing for us? so at first this card makes me a little bit suspicious that some advice has been given that isnt right. Now whether that is to the general public or whether to Carrie at the moment remains to be seen but, its pretty obvious from this card that there could possibly be a stalker here. The feeling is that if that were the case and having a reversed run of cards might not be the best situation to receive first of all.
I see someone who is in a non traditional relationship. Perhaps its a non biological father, an ex boss, an ex teacher or an ex mentor just someone who might be an 'ex'. Possibly there could have been some difficult exchanges or some non agreement going on here. If the cards remain reversed this could take a strange twist or
even be something unpleasant it really depends but it is not good to find the strength card reversed because it can take our breath away and you can take that as it is or otherwise.
There is some link here to something sexual in my opinion.
A B J D or
R
might be
initials of places
or people that could link in and the word Rose or Roses. I am seeing cliffs and Rocks but feel that is to do with this ladys town. If Carrie looked up to anyone their advice is not good. She might not even have agreed with it. She might have had something to say about it ? it might seem then that a person that she should look up to was a person that she should have been wary of. I am seeing something of a rebellious streak here but I cant place it to anything as I do not know the background of Carrie. There is something of the immoral here. I feel as though there is a link around immediate family either known to them or on the outer circle.
Schools (colleges or names of such) can come up here and so can religion but also the word 'K' keys quay or lock. Church/religious elements pop up too. Some kind of odd relationships going on here perhaps.
Its possible there are some aggressive elements here. I feel as though she was not in control of her life or maybe someone lost control so I think maybe Carrie didnt agree with certain views and this has helped bring about this situation. Someone has tried to perhaps control her with an iron fist and she has rejected that at least that is what I feel on the surface but who knows if that is the correct thought. Either Carrie has taken things into her own hands or someone else has in order to get her to conform or the other way around. Its a hard call. This card could suggest new adventures but its just whether they are for the good or not but some kind of conflict of views may have brought about the departure of Carrie.
Perhaps some secrets came out? Sometimes when you find something out you didnt know it sparks off a sense of vulnerability that can affect how you view everything and that can come in any form whether related to family or otherwise enough anyway to want to raise questions or at least speak your mind. Im not sure if this is something that this lady heard or not. Sometimes you can want to 'sort it out' against better judgement even but I think this card has to do with the father, spouse, boss, boyfriend or someone of that ilk even authorities can come up. So it seems it could be attached to one of those elements.
Maybe someone didnt want to get married or have a conventional relationship. We need to look at number 4 and number 5 for routes distances timing or it may have some other significance but do remember that our 4 can very well be a vehicle which it seems to me at a later stage has come to a stop somewhere. These numbers may just be PART of the route numbers.
I have South East here
but one must consider the
opposing directions
however, the wisest thing would be to put the pointers on a map and see if something repeats here.
I have someone who might be described as strong looking but short in stature with a broad forehead, large head, prominent eyes mouth and lips. They are likely to have dark hair or complexion and for some reason this generally brings up black rugged type hair and very rough hands possibly calloused. Throat neck and shoulders are being pointed out here not that I want to breed concern but we can lack breath here or have a sharp intake of breath or perhaps injury to either of those bodily parts. We can see dental elements here.
Describing vicinity we are given words that might bounce off other words or might be included in areas of a map which would then be akin to stables/horses and cattle or cars/garages the current form of horse and cart and where they are stored!
However, I am given Farm land or pasture land
away from housing estates. Low single type buildings which could be bungalows outhouses storage places low rooms or cellars or garage pits or somewhere low down. Look for those kind of names perhaps. Colour white and also gardens come up here as do fountains, bed and breakfast or fair type lodgings and possible elements to music. There is also a 'possible' bridge in these cards.

This card shows us a number 1 - or 10 which again could be part of a route number or timing or distance or have some other significance. Primarily we would be looking East with this card.
Obviously it doesnt look a happy card at first sight. It immediately will suggest airports, railways, golf courses along with canyons, tunnels con and bluff. This card can bring neurological problems or even bad nerves but also problems with back spine or neck. We are not asking a health matter here but we are seeing what could be a river and a muddy bank. Could be description of names however. West is also here. Water elements do figure on this card so may be in name of place or in the vicinity.
I am seeing some kind of Illness or place describing this.
Going back to this card without my thoughts of surroundings which might have some bearance or links to this lady I am seeing colours yellow or yellowish green and description of places that might bear the following words hills and mountains, high places, barns and storehouses for corn and grain. Libraries / house walls, the hall, anyplace that might link to the word money or sound like the word money. Air in names of places such as an airport or road or even rooms that are up high that might describe a name.
My card can bring up tricks and perjury because there has been some kind of argument or quarrel in these cards that has resulted in an estrangement. Perhaps a seeming abduction one cannot be absolutely sure at this point whether that is the case but the cards show it can seem that way and cannot be discounted, cutting ties seperation or cutting. Something Sharp even. I do see a problem that might have occurred for three months but perhaps there is also divorce or someone who passed away in these cards at some point. Certainly I feel there is a rival here possibly in love situation or even a love triangle is all possible. Evidence seems to be 'odd' and witness statements need to be reconsidered or untangled.
Something woollen? dove? A feeling of our hands being tied and also either being stuck or release from some confining situation for someone. We must include these places as they are linked either in name or place - shops, markets, fairs, schools, common halls, bowling-alleys, tennis courts
Some shifty in character could be present and they are likely to be straight thin , high forehead narrow long face, long nose; eyes between black/grey, thin lips and nose, possible stubble, good head of hair might be brown to black with olive or chestnut complexion.
Did someone meet another person on the internet??? I just wonder or maybe it refers to some other problem.

This card suggests a 7 or an 8 which could reflect routes roads distance or timing. It can also reflect the efforts of the search already underway or what is possible in the future.
This card sometimes represents someone tied up or the effect of being stuck or having your 'hands tied' figuratively .
East and also West is often the direction of this card and the 7th or 8th month could be coming up here but the numbers could be any timing. Seems to me with so many swords reversed this is all about how much truth is told?
There is something here about the month of May or it could be
suggesting that MAYBE this lady can be found.
I feel like this lady is weighed down either in actuality or in problems. Water, railways, airports and all the other information that I gave more or less on the card above appear to be here so best to read again on that. Maybe things will turn around and one can forge ahead and find enough clues to find Carrie.
If Carrie decided herself to disappear then its up to her when she wants to return - if not then a few more truths wouldnt hurt to get her found but she could be found by accident and thats what I feel most of all.
I have a Wednesday being handed to me for some significance
and being shown someone again with tall straight body, thin, long arms, dark hair, with/without glasses hazel eyes.
Please read everything combined and bear in mind that this is a brief overview so if I see I have missed anything I will come back and add. Tarot does not represent facts please remember this only possibilities.
Empathy.
UPDATED 5TH MARCH 2014
There are many places at the moment that can come to mind but for the moment -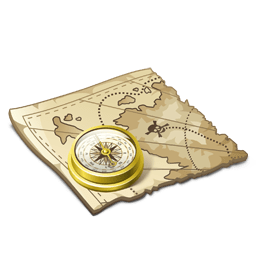 Maps are compiled following Tarot suggestions/directions which merely outlines
POSSIBILITIES
of all the areas that Tarot may be touching on or may be describing. They may touch upon areas connected to other people linked to the case.
Please bear in mind that maps cannot be guaranteed and Tarot can mean somewhere else entirely.


CLICK LINK FOR TAROT MAP
https://maps.google.com/maps
UPDATED NEWS 9TH APRIL 2014
More bad news! Carrie found deceased. Dee contacted me to say she did not get this one on the map but she has done really good with a lot of maps so far. So its just one of those things. Tarot has got some pointers correct and I will be checking other pointers over the next few days as information is released. Unfortunately, this is a very sad situation for Carrie and it would be nice to get a few more home safe. Sympathies to family. I will be back to update details as everything is a little vague right now but we need to see how Tarot works with the rest of the information in order to check the details that are given. Carrie was found on Saturday but the news came through to me today
WEDNESDAY 9TH APRIL 2014
Iowa woman missing for 3 months found dead in Minnesota