9 Jun 2013 -

Chief Petty Officer Kevin Williams, 39, was first reported missing by his wife, Vanessa, after the couple got into a fight in a mall parking lot on ...
Please note that tarot will pick up

TRENDS /VIBRATIONS

of

PAST PRESENT AND FUTURE

- it will pick up anything that is 'out there' true news or false news - either way it can throw light on what is 'in the air' - please bear this in mind when you are reading the insights.

It is very important that 'readers' of the blog understand this, therefore one has to be very discerning when reading. Media news can put out stories that are not factual or are pre -mediated but Tarot can pick that up. It does,nt mean that tarot is wrong, it shows tarot can see what might be suggested. However when writing the tarot it may be taken as fact.

Tarot does not have all the answers or claim to solve issues. All it can do is show what it feels may be of USE or point out possibilities.

Please always read the following

ABOUT TAROT ON THIS SITE

which is a useful article in respect of all the Tarot printed for Missing people/children.

TAROT CANNOT BE CONSIDERED AS

100 PER CENT ACCURATE BY LAW.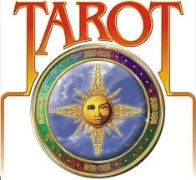 CHIEF PETTY OFFICER KEVIN WILLIAMS
11TH AUGUST 2013
I have had requests to look at Tarot for Chief Petty Officer Kevin Williams who has been missing since Tuesday, May 28, 2013 around 2:30 pm in Jacksonville, FL.

As always I only write what I see and Tarot can only produce possibilities and NOT facts. Generally information has a focus on past present and future elements and again I write what they are and hope something will help. There are no guarantees in what Tarot gives to me and it therefore cannot be validated unless something in the future comes to support its advice.





My first card seems to 'hone in' on a problem with two people here and it is recorded that this man had a fight with his wife. The tower is going to show us that everything crumbles as two people are thrown off a Tower thought to be stable. This could indicate a relationship falling apart. I am quite glad this card has shown itself as it at least gives us a direction to move in. This card is a number 16 or 91 or 1 and 6 or number 7 which also breaks down to 1.

These numbers have various significance but can represent periods of time, roads, distance or other factors. However, the one thing it does indicate is a broken relationship, divorce, or failure in business or career, but this is often caused by something that happens abruptly and in this case when the card is reversed it is indicating 'by accident'. As the card is reversed we also have to look to the before numbers, such as 15, 51 and 6/8.

Im not sure then that this 'change' of situation for Kevin was by design, or planned, more I would have thought, unexpected. Now I have to look at the other cards, and when I see this journey is reversed it could also indicate that there is a possibility of what is thought to be an 'unhealthy' relationship here, we try to 'escape' from that, or we try to escape bonds or chains to another person.

It is not a secret that our previous card the Devil can sometimes also produce 'clandestine' relationships or a third person in the mix. Its subtle and not always the case but nevertheless it is there as a possibility. It can also represent a situation or some reference to 'two years' for whatever that wants to show itself with. Maybe things had been tough for a while? and then unexpectedly come to a head?

This is really an unsettled card showing shock, conflicts and feeling generally unsafe but also a feeling of false accusation here.
Now either there has been an accident in the true sense of the word, or it could imply that all things taken into account one has extricated themselves from a situation that was untenable.

I have to look at all these cards and the journey being reversed is a problem to me as there may be some deception involved here somehow also though not sure how that may play itself out.

Being overthrown loss and bankruptcy and all negative issues do lay within this card. We see the person lost in the darkness but also we have to note there is a building in this card and the foundations of a building may show up so I am just putting all this forward as possibilities. However, it does show that the persons life is 'rubble' or reduced to that. If they get to walk away they will have to begin again, if they dont, then we need to be thinking about this. I need to look at the map where this man was last seen to see if there is any water nearby.

My next card depicts a wednesday (Star) and as that is reversed throws me right back to the Tuesday which is the day that Kevin disappeared. There is a lot of disappointment in the air here and no healing faction. I am getting water or liquid or alcohol. The main word we do get is accident so something by accident has to be given here. Being Hidden is evident from our reversed 9.

Possibility of a third party stalker element might be present but so are 'self inflicting' injuries which can be produced when one self sabotages so not always physical but otherwise detrimental. However unpleasant family issue abides here.

I would imagine that this man was overwhelmed with many things threatening his security a sense of hardship loss and illness prevail. 'Didn't heed the wake up call'>???

I am given the word EAST with this card and vicinity descriptions (at whatever point) are considered to be either names of places or just landscape but I have Sandy and hilly ground, newly built land or where construction work is taking place. Sheep Cattle come up stables or places that have those kind of names, places where someone can hide. If in a house, attics, ceilings, plaster bricks and mortar come up here. Places near fire? OR names that represent that. Remember the card is reversed so West may also show as surrounding vicinities.





I am being given the 'sun' regarding location. I note there is a Sunbeam Road 116 but have no idea if that has any reference or not. This is an East/West card. Something white is being shown to me (perhaps a car/vehicle though of that I cannot be certain). In this card we are given a wall with a hole or gate in it and it is thought to be a 'family' link also. Sunflowers in the picture so flowers are here.

Beforehand we have links to a 'mother' so whether this is connected cryptically or not remains to be seen. But, we have also to bear in mind health matters which would appear on the next card in the form of a red cross. So whether this man was hurt physically or mentally also I am not sure. This card is a big Yes affirmation when I ask about location so I have to just assume that we are not being told we cannot discern the location. The numbers on this card are 19 which also represent 1. So they could be applied to the map directions or routes/roads of that ilk or both numbers. I see all these numbers around the vicinity this man disappeared.

Perhaps the 'sun' is a clue. Please note the wall and the white horse in this card they are often very useful. Something red appears to be here too often thought to be a banner or sign - family link here or garden.

I also have a period of a year connected here and connections to the 'head'.
This card can represent the word Axe or sharp instrument.
I would imagine there being water nearby and possibly buildings or towers (apartments?)

Names that are Royal (Royal lakes a good example) or other names such as King, Prince Princess, forts, palaces or word Crown. North East also comes up may be direction or area name.

Remember this card describes vicinity and location cannot be named unless of course it comes within the perimeters of descriptions, but here we have theatres, public buildings and monuments, public halls, auditoriums, parks; places connected with royalty palaces, castles, forts. Mountain? Also inaccessible places, deserts, forests where animals roam - also we are given fire or heat.
Church names/churchyards may also come up as a possibility and I seem to have a connection to 'dancing'.?? and a circle.





Asking when it is likely that this man will be found I am given the world reversed. This card is linked to 21 or 3 or may be number 12 they can represent time factors or distance/routes as before.

This card seems to make me feel that we are not being given when as there is something incomplete within this card. It can actually show regrets and disappointments. Perhaps if the officer did not want to be found he could avoid doing so. If he is hurt then perhaps people are going around in circles in order to try to find him with zero results.

However, Im feeling to look to the past for results to track where he might be. If the officer disappeared voluntary he is unlikely to want to be found and seeking security so that can be opposed. It may be that he has unwanted baggage. It may also be that something can be found that belongs to him that may assist too. If anything untoward has happened pieces will be put together and although there appears to be a delay eventually some things might be put together.

There is also the possibility of a note or something written down somewhere that I see might come into play. I would re trace all steps in this situation and also speak to all witnesses once again if any to study their statements.

The world is an earth card and when you reverse that you do receive 'under' or 'hidden' and the reversed three gives us the Empress in reverse element. So names that link to FRUIT or ORCHARD can come up here. I am being shown North East, basements/cellars, abandoned buildings, or lower rooms, drains, tunnels, boggy ground, north facing sunless wall, damp decay - the word Clay and Black Mud and various church elements. Stagnant ponds or pools of water can also show up Feeling 'underground' or camoflauged. Water elements. Restriction, confined spaces and possibly lack of light - also people being left in the dark. (that might refer to whether he will be found or not).

Roses and feeling unable to breathe can also appear. Rural land somewhere around with a stream running through and a mountain may have come up on the second card. Dental/bone issues may surface.

Obviously I do hope that the officer will be found for family sake and to end the mystery, right now I have given an ultra brief overview which does need more in depth looking as I am sure that there are other pointers here. However, I leave this for the moment and will reconsider the information

Please remember Tarot shows possibilities and not facts and incorporates elements past present and future. Not every detail will be written or seen.

Empathy.
UPDATED WITH MAP POSSIBILITIES 13 AUGUST 2013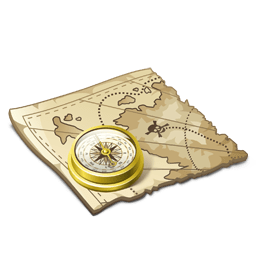 Dee has compiled a map following Tarot instructions/directions which merely outlines POSSIBILITIES of all the areas that Tarot may be touching on or may be describing.
Please bear in mind that this is not guaranteed and Tarot can mean somewhere else entirely.
CLICK LINK FOR TAROT MAP