Woman Missing After Husband Found Dead
Posted: March 18, 2008 06:30 AM
PARIS, Tenn. - Tuesday morning, police said they are looking for a missing woman.

Investigators in Henry County said Rachel Conger hasn't been seen since Thursday. She was last seen with her husband Paul.


The couple was having relationship problems, but was trying to make up.


Sunday police found Paul's body in a wooded area. He had apparently shot himself.


Henry County investigators are asking if anyone has any idea where Rachel may be to please call police.

Please note that tarot will pick up

TRENDS /VIBRATIONS

of

PAST PRESENT AND FUTURE

- it will pick up anything that is 'out there' true news or false news - either way it can throw light on what is 'in the air' - please bear this in mind when you are reading the insights.

It is very important that 'readers' of the blog understand this, therefore one has to be very discerning when reading. Media news can put out stories that are not factual or are pre -mediated but Tarot can pick that up. It does,nt mean that tarot is wrong, it shows tarot can see what might be suggested. However when writing the tarot it may be taken as fact.

Tarot does not have all the answers or claim to solve issues. All it can do is show what it feels may be of USE or point out possibilities.

Please always read the following

ABOUT TAROT ON THIS SITE

which is a useful article in respect of all the Tarot printed for Missing people/children.

TAROT CANNOT BE CONSIDERED AS

100 PER CENT ACCURATE BY LAW.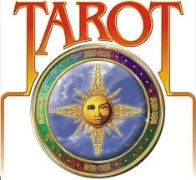 RACHEL LYNN CONGER
10TH JUNE 2013
I have had an alert posted on the blogger for Rachel Conger since September 2012. I generally am not able to write for all the alerts on the blog but will try to look at those who have requested a reading. Certainly when Families request a Tarot it is attended to as a priority.

I have been asked about Rachel and I will look very briefly to see if Tarot can offer any information as I do not think I have anything posted here other than the alert.

There is a small 'brief of background information' for Rachel but I will look at the date that she went missing which I understand is March 13th 2008.
Please bear in mind all Tarot's notes which are printed as a link on every case here. Tarot makes no promises that it can produce location but does try to give as much detail as possible. The information is to be regarded ONLY as possibilities and not facts. Facts cannot be determined until information comes to light to support whatever Tarot may have seen to validate it.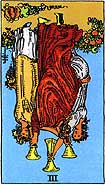 The first card that I have for Rachel may very well point out emotional or relationship disturbances as certainly this card is going to show that marriages or unions are disharmonious and argumentative. There appears to be some kind of slander here and a falling out of friends or that there might be an extra marital affair or third party involved here. It is possible from what I see here. This card is a water card so may show vicinity with a water name or actual water it is also generally considered a West direction but the number to consider is 3 or possibly a 2. That could be route/road timing or distance.

There are keywords such as silver, bell, 5 streams of water a white bridge and being near a large river or connected in some way. There is also a tree name here and an 'island' which could signify someone being alone so we do have to bear that in mind. This relationship has clearly not worked out and if there is one person who is hoping for reconciliations it really had no leg life here and was not going to happen because there is another person here involved. In what way I cannot be sure.

The acrimony I see here is not being able to live with a person not being able to live without them so there are very strong emotions on these cards and serious consequences can ensue. I think that much has been made evident on the finding of a body of a male closely connected to this lady.

I am seeing overdose, pills drugs drink coming up here or it just could be a feeling of being smothered or someone who is very clingy.

Accidental pregnancies, failing marriages, partying to excess drink/drugs and suicide are all linked to this kind of card. In this card it may be symbolic but we can often get grapes and a garden . October seems to come up in this card or 'before halloween' note the significant pumpkin.

This is the kind of card when its not always wise to trust your friends or those you know.

The third party that I see may have been trying to interfere in a relationship. I am seeing promiscurity and double crossing aspects.
North comes up here. We also have to note that this card can point out a poor constitution. It does not say who for, I just write figuratively and it has to unravel itself. But, the keywords I am given here are sea, rivers and places near ponds or waters - brooks, springs, wells, sea shores, marshy land, .

This could all be an attempt to name a place but it can also represent and in particular we may see cellars, cisterns, bathrooms and places near water also surrounding vicinity or keywords or descriptions can be fields, fountains, baths, havens of the sea, highways and desertplaces, port towns, rivers, fishponds, standing pools, boggy places, common shores .

These may represent the name of a road as well as an area or just be common features linked in some way to this Lady or those close to her.
The reversed cups are not going to be good cards for emotions.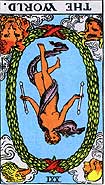 Here we have the number 12 or 21. We could also have the number 3 here and all these numbers might represent routes/road/areas distance or timing. Our card given is the world card reversed and in this card that we are in a circle of some kind, or that we did not go anywhere and stayed within a vicinity that could be familiar, or it could be representing earth qualities. Certainly this kind of card can block someone from going/doing anything and suggest they did not go out of the house at all.

Obviously I could have picked up another time era and that might not be the current vibe but I have to just write what I see. We can certainly be North go to South and end back at North with this card.

Initially I sense a loss of motherhood but I have the word spring hollow and bird and a sense of being unprotected. Vegetation and ditches can come up here abusive males and controlling demanding and domineering attitudes as well as non biological males such as step fathers or someone who does not have the authority but abuses and demands respect. Work places can come up.

There is a feeling of cemetaries or churches. There is also a feeling that the past catches up with us.

Again feeling somewhere dark and cellars might come up here restricted and confined conditions, perhaps untenanted places or places of disrepair, water names or places that link to some kind of water or even water disposal/waste disposal. Stagnant lakes, boggy places, the word Clay colour Black Snow or Ice might come in here. Secrets that have been exposed places people with initials B J D or R perhaps something written down somewhere.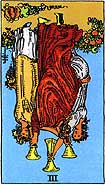 All information given in the top card now comes into fruition once more therefore all the information I have written in my first card will apply here. Note the number 3.

Generally the directions I have shown and numbers will also show themselves here. There is no particular conclusion on this card as to when Rachel can be found but does not mean that she will not be. Often I refer days to this card but I have also been caught out before too! I would imagine it would be 'before October' being Halloween but its not a promise that I can make.

This reading though brief seems to be quite precise about giving us the three. I was even looking at Gate 3 Road but that might be too obvious. I think its best to just draw up a map showing what I have here and post it. Meanwhile, I will give that 3 or even a 2 for being found and for where this lady might be. Tarot can only show us possibilities and not Facts so you do have to bear that in mind whilst reading. I hope something is going to be useful.

Empathy.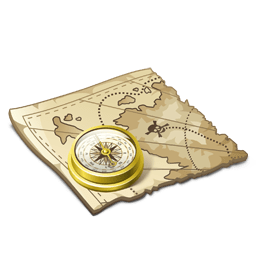 Dee has compiled a map following Tarot instructions/directions which merely outlines POSSIBILITIES of all the areas that Tarot may be touching on or may be describing. Please bear in mind that this is not guaranteed and Tarot can mean somewhere else entirely.


CLICK LINK FOR TAROT MAP
(Hit the Grey word that says MAPS)
Show on Google Maps