en-gb.facebook.com/findheatherteague
Where is Heather Danyelle Teague?
Please note that tarot will pick up

TRENDS /VIBRATIONS

of

PAST PRESENT AND FUTURE

- it will pick up anything that is 'out there' true news or false news - either way it can throw light on what is 'in the air' - please bear this in mind when you are reading the insights.

It is very important that 'readers' of the blog understand this, therefore one has to be very discerning when reading. Media news can put out stories that are not factual or are pre -mediated but Tarot can pick that up. It does,nt mean that tarot is wrong, it shows tarot can see what might be suggested. However when writing the tarot it may be taken as fact.

Tarot does not have all the answers or claim to solve issues. All it can do is show what it feels may be of USE or point out possibilities.

Please always read the following

which is a useful article in respect of all the Tarot printed for Missing people/children.

TAROT CANNOT BE CONSIDERED AS

100 PER CENT ACCURATE BY LAW.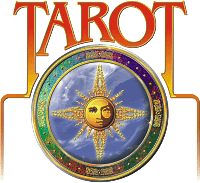 I have been asked here on the blog to look at Tarot in respect of Heather Danyelle Teague who disappeared in 1995. Heather has a very complicated case it appears. I did realise that the best thing would be to try and look at location as a main issue because I dont want to be swayed by all the information that is on the internet considering this is a cold case from a long time ago. I will just write down what I am given and hope something helps.
Tarot produces possibilities past present and future and must be read in that fashion.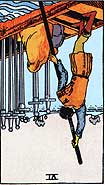 Heather disappeared on August 26th 1995. It has been said that a man came along and dragged her by the hair and that is how she disappeared.

Well, my first card is giving me a 6 or a 9. This might represent route numbers or distances. Swords are very tricky cards reversed as they can represent sharp instruments or cutting, weapons seperation and a lot of unpleasant matters as a rule.

This card does seem to suggest an aftermath of an argument or a row and it could involve three people. There are signals to a church or church name or building and the possibility of being with held. It may indicate sexual nature or declaration of a confession of a man with a beard.

Our card is an East card as a rule but note that we do have this reversed. We may have to consider that this card suggests danger in a journey by water. Shouts for help might be pointless in this card as we are in a bad situation. This is like being thrown out of a boat and not being able to swim.

There are links here to water rocks stone cement, canyon and con.
North West is also associated as either area name or direction.
I have bones teeth and skeletal structures problems with respiration/breath.There might include links to bedrooms or upper rooms, a blanket, colour yellow, grandparents, an airport, or railway or golf course might come up in the vicinity and most certainly water or water names.

Descriptions given for landscape/vicinity or road/route names or possibly linked would be deep wells, quarries, mines and land that has recently been dug.

Bedrooms already mentioned but could refer to word BED, attic rooms, eaves, roof hill or mountain, water supplies, power supplies, fountains springs, vineyards may incude all elements linked to water including baths taps showers, deserts, woods, obscure valleys, caves, dens, holes, church-yards, ruined buildings, coal-mines, sinks, dirty or muddy places, wells and houses or offices.
Colour Black, Silver and word Jewel.
Three people. Two people could be affected.
A shovel/tool.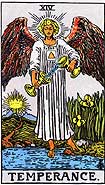 This girl may be connected to the word COOK or Restaurant or CENTER. This card also represents somewhere at the bottom of a mountain so below somewhere. The name Michael can come up on this card but it is not always significance. Here we have the number 14, this card is a two week period or it may represent a route/or road or area. It may also be broken down to a 5 and it can link to a church or church name. The words key, K, quay or lock or loch can show up here and two other people who may be connected in some way. I am seeing either a dentist, an oral sign bones or a Lion and colour WHITE.

Also see a vehicle with a canopy on the back of it going South. This card is South.
I am seeing 'father' or 'BOSS' ?
There is metal here. It could represent a junk yard, scrap yard, car park, quarry. Seeing a bridge or two towers and beyond that some link to the family and travel??

Also seeing unhealthy connection with sex,lust, drugs, alcohol or being chained in a relationship or stuck with unhealthy people or needing healing from it. See chains or bondage ?

Some area that has the word GOLD or Golden - Triangle is here, light, bright or some name that represents LIGHT or LAMP. I cannot say exactly what.
Angel wings.
Feeling of anger.
Wanting to stay in control or being controlled.
Oil and water.
South to South East.
Problems with lower half of body.
Word BUTT.

Keywords for places either road names/areas or local vicinity. Firstly associations with heat or fire. Names that sound like horse names, stables, upper areas of landscape, open fields, hills, upper rooms somewhere with space. Links to university students, college, wool, drapers, all church names such as priest, or minister.
Colours purple, red and blue also sea-green or blue, purple, ash-colour, a mixed yellow and green and sweet odours.
Feeling of 'balance'?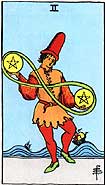 Looking to search and find this card will show areas that have been searched and other present or future elements. Here we have the two of pentacles and this is a North card with the number 2 for roads routes or have another significance it also represents two years. Whether that is going to signify that Heather could be found two years after this tarot is written or whether there was something occurring after 2 years when Heather went missing I cannot be certain.

But what I see to have here is a balance between making money and family matters. So between work and family? is that where she is? I cannot be sure perhaps those were the areas searched.
What I have is a 'yellow apron' here ? and a building. A BANK, being outside of town and the letter G. I may have a bird name, the name manor and 'hood'.

My card will signify various keywords, its a good card for possible manifestation but it does deal with choices so it might indicate whether one can raise money for searches or not, I have no idea what the current state of play is for Heather in that respect.

Meanwhile going back to this card it seems to tell me that everytime it comes to finding Heather its one step forward and two steps back.
STEPS is a good word, we will use it here because I see some whether symbolically or otherwise.

I think other locations might have to be looked at because this card shows me a shift in location and and occupation. Perhaps those closest to the search and the situation might understand what this is saying or what it might mean to them.

However, I have two circles here which could represent going around in circles, or it could mean bicycles or a link to bicycles.
The water is here and some kind of link to boats? perhaps a name that reflects boats. Im seeing two people here, or two jobs or two of something that is connected to this case.

There might be some 'messages' in writing?
I am being given South. Please remember not all the directions are wind directions they can represent part of a road name or area.

Some link to knees or names that sound like that.
Getting bones, joints and skeletal structure. Keywords that might describe roads/routes or areas are farms, wood stores farm animals. Fallow or bare land, barren fields, bushy and thorny, references to being low down or below. Links to words that speak of ships or sails or where they are kept like jettys. These are words that are symbolically trying to describe factors that might assist. Also getting walls, boundaries, borders, garden fences, gateposts, GOLD, valleys, parks, a gate, churchyards, ruins, confined spaces, waste disposal,

missions

.

Links to fathers/grandfathers, chandlers, farmers, gardeners, miners, deserts, woods, caves, dens, holes, coal-mines, sinks, dirty or muddy places, wells and houses or offices. These keywords may be names of roads or places/areas on the map.

Do I think that Heather can be found? I find myself feeling that its difficult, not impossible might come down to money or weighing up options but we do have a winter month here so I would have thought December is a good time for her to be found. I do think a different approach is required but maybe there is some positive news to come of some kind. Perhaps a reward should be put out or some matters are held to ransom in some way. Perhaps it depends on two other people?One might even see her picture on the internet?

Please remember Tarot represents POSSIBILITIES and NOT FACT. This is a BRIEF overview and does not record every single detail or event. I cannot guarantee Tarot information unless something comes up in the media to offically confirm events as validations after Tarot has been written.

Please read all the information combined. I hope something will help.

Empathy.
UPDATED WITH MAP POSSIBILITIES 16 MARCH 2013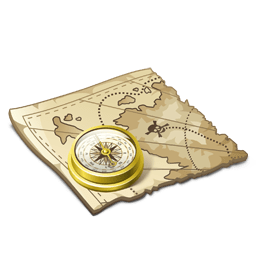 Dee has compiled a map which merely outlines POSSIBILITIES of all the areas that Tarot may be touching on or may be describing. Please bear in mind that this is not guaranteed and Tarot can mean somewhere else entirely.


CLICK LINK FOR TAROT MAP
(Hit the Grey word that says MAPS)
TWO MAPS FOR HEATHER.
Show on Google Maps
Show on Google Maps