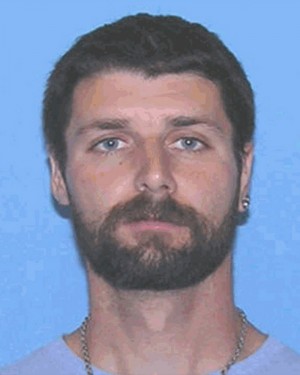 www.thedickinsonpress.com/event/search/keywords/eric%20haider/
Shawna Hastings of Bismarck holds a candle Saturday in honor of Eric Haider. ... at the site Thursday, more than 25,000 people are following his story on Facebook, ... Help is needed to find 30-year-old Eric Haider of Bismarck who was last ..
Please note that tarot will pick up

TRENDS /VIBRATIONS

of

PAST PRESENT AND FUTURE

- it will pick up anything that is 'out there' true news or false news - either way it can throw light on what is 'in the air' - please bear this in mind when you are reading the insights.

It is very important that 'readers' of the blog understand this, therefore one has to be very discerning when reading. Media news can put out stories that are not factual or are pre -mediated but Tarot can pick that up. It does,nt mean that tarot is wrong, it shows tarot can see what might be suggested. However when writing the tarot it may be taken as fact.

Tarot does not have all the answers or claim to solve issues. All it can do is show what it feels may be of USE or point out possibilities.

Please always read the following

ABOU

T TAROT ON THIS SITE



which is a useful article in respect of all the Tarot printed for Missing people/children.

TAROT CANNOT BE CONSIDERED AS

100 PER CENT ACCURATE BY LAW.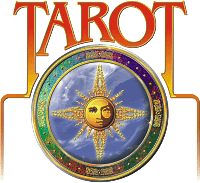 I have been asked in the requests section to look at Tarot for Eric Haider. As of today I am not sure that he has been found so Tarot is written assuming that Eric is still missing.

Tarot offers possibilities not fact so please always check factual sources of information. I simply write down what Tarot gives to me. I always hope it helps but that remains to be seen unless there are any validations in the future for Tarots advice. Tarot is also written in past present and future trends. Please remember that when reading.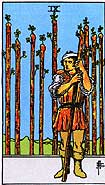 I feel like Eric either had great worries with work issues or he was attacked. Alternatively could have had headaches and problems. Here you see him standing there and he does look as though he is protecting or defending himself. It could be something verbal or otherwise but its quite clear that he has to put up a defence of some kind or he was defending himself in some way. This card is a 9 card - which could produce a route or distance or have another significance The direction given is SOUTH or an area with South in the name.

Possible fields or sports fields/links.

I feel as though because of the placement of this card we are going over rural area where there might be a stream. There is a mention here of buildings and also a HILL which could represent an area also. I am seeing something about trickery? or perhaps some kind of false identification, Im not sure how this 'trickery' is linked only that to have an example would be like if someone pretended to be someone else, or documents are in another name, that kind of thing, but the idea is that there is some kind of trickery maybe even a lot of worries and anxieties and I seem to see either being between buildings or going towards a town where there are buildings, rolling hills and trees.

Symbolically there might be a 'green mountain' in the background. Its also likely that there could be an airport here as I do see a gray stage?? or some tarmac. Also some dusty roads.
To be honest, this card can show that Eric accepted a lift or hitch hiked, its very possible and I feel there might have been something about Holidays??

I am seeing him near a 'border' maybe between two counties or perhaps Im just seeing a wall or a fence but I give the thoughts here.
There might be a car/vehicle and it could be Red. Red comes up for something.

He might have just acted impulsively because I just seem to see a journey here or a trip.

Did he contact a friend before he disappeared, I felt as though there should have been a phone message or maybe its his phone I am seeing.

Most certainly seem to see a fast car and it seems to me a friendly affable sort of person who might be driving. I am picking up something about an entertainment area too or it comes up at some point.

There could have been a fight/quarrel or an assault or one feared.
Im getting SOUTH or South East here.

A person profile which could also have keywords to areas is as follows: someone who is tall and large, dark or tanned. light chestnut hair, strong capable/able possibly sporty.

I sometimes get attics connected to this card whether or not that will be attached I am not sure but the Keywords for places/areas or road names can be in the person description or it can be in the place description please take into account the following: Heat and fire, horses/stables (meaning places roads with horse names) open fields hills or high type of land. This can also suggest road names or areas that have the word UP or HIGH in them as well as actually being so.

If in buildings will be the upper rooms ie, attic eaves etc. and anywhere there is space or heat, fireplace etc. There might be a post office or firestation nearby. There is also a connection to the word Hunt or Hunter possibly camoflauge.
Sweet odours.

University or college, wool, drapers churchs or church names are other keywords.
Word ASH.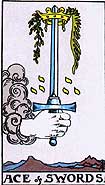 The first thing I have is that either in a month or in the first month there were or will be information that will greatly provide some clarity when it comes to finding Eric. I am assuming as I write that he has not been found.


This card is for VICTORY therefore I assume that the word Victory which also can be represented in the first card or a letter V might be useful. This is a number 1 card for route or road or distance. It could initially be a

North West card or imply that this man went North West initially. It might also link to tools, salesman, mechanic or something of that ilk and the word WILL.
Meanwhile, this is a strong card and as for location it seems to me there was a furious argument between two or three people. The third person should or may say something. I am not always correct about every detail but Im giving what I believe Im being told. This man did need a break or a holiday at some point thats something I feel, or perhaps he was laid off, I cant be sure but we do have a church here and we have two islands and being near water. This card represents water rocks, stone, cement, tunnels, con and canyon. Any of those names could come up in a subtle way.
There is a feeling about a 'circle' here and a crown.
These are cards that produce weapons such as knives, or even guns. They also show airports, railways and golf courses which could be names of roads areas or actually as described and would be somewhere in the vicinity. There would also be water of some description and a church or church name pertaining to an actual church or a name.
There is a possibility of drugs, injections, medicines or alcohol in this card. Its not always the case but worth putting out as possibility, I also see vegetation here.
There is also a possibility (I am sorry for mentioning this) of a marriage breakdown argument or seperation divorce or some other link in that respect.
Obsessions and habits can come up here whether with someone or with something. It also shows me something sharp like cutting, which could represent seperation or actual cutting.
Water is in this card.
Im seeing contracts and legal matters, numbers and digits and the word ADD. So place with ADD in the name? all possible. Places that link to 'communication' .
Colour yellow.
Purple or blue mountains.
Perhaps hopeless love?
This is an East card by rights, so an area that has East in the name or wind direction however, there are other considerations.
The word Hazel.
Direction or area name West. Problems with eyesight or blindfolded?
Problems with heart could be emotional or otherwise or an area - Hart.
The keywords to assist here for areas, roads names etc are Hills and mountains, high places, barns/storehouses corn and grain. Libraries and studies, the walls of houses, the hall money names or places money is kept, ie BANK, COIN, DOLLAR. PENNY etc. Bedrooms, blankets, grandmothers or grandparents. Tradesmen's shops, markets, fairs, schools, common halls, bowling-alleys, tennis courts.
The descriptions can relate to Eric or anyone connected to him.
NORTH WEST
This card contains three types of Keywords and all these places are roads or connected as areas to this man or others. We have deep wells, quarries, mines land that has recently been dug. Places connected to water supplies, fountains or springs. Vineyards, taps showers or where power supplies emerge.
Tools, either sharp or otherwise. Deserts, woods, obscure valleys, caves, dens, holes, ruined buildings, coal-mines, sinks, dirty or muddy places, wells and houses or offices.
Colour Black. Possible other keywords Silver and Jewel possibly emerald.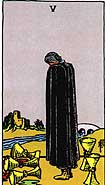 This card will cover search and find for past present and future elements. Im getting a 5 here for when Eric can be found. This card is generally a 'days' card but its clear that Eric was not found 5 days after disappearing as Im sure I would not have been asked to read this Tarot. We have to offer 5 as the month of May or as a route number 5 or a 5 after the writing of Tarot. This is a sad card as it seems to represent sorrow and sadness. I wonder if Eric had another relationship with someone else? this is the kind of card you get when you have a love affair and you are sorry for what you have done. I could be wrong about this of course but Im here to offer all possibilities and thats what I have to write down.
This card can suggest being near a river or a place where there is water in the name. There is clearly a CASTLE here in the picture and incidently I should have written that down for the first card so names with castle and also a white bridge over a river . I see a tree name and an island here or being near a tree. I seem to feel this is away from the family home or somewhere he is linked to in the past as I seem to see into the future here.
I feel there may have been problems finding him as he is linked to more then one place.
This card can show me three people who are friends or it could represent a place thats to do with health counselling or midwives or possibly people we know. I see a party here which he may have gone to and if he did he might have got very drunk. I get past present and future in these cards so it is just as mind boggling to me as reading it, but it generally works out in the end that tarot has told us quite a few things so bear with this.
As we have this five I have to look at the Heirophant which is good advice linking to a K name, or quay or key or Lock or Loch. It can show that there are two people who can tell the truth about the matter because frankly they know its as simple as that.
Also I am seeing a church and a wedding. I dont know whose wedding or why Im being shown it.
I also see a garden, a mountain and a fork in the road. I have WEST on this card. so there must be something West or in the name as an area or road, definitely feeling there is water around somewhere or in the name of a place.
Colour Black must figure somewhere too.
Getting this card could genuinely mean Eric is ok ONLY if its about moving on in a relationship, ie, he met someone else, but if he did not, then we have to be careful because this is a sorrowful card and therefore I dont want to comment on health or wellbeing. I never do this because I really care about the families though my suggestions here I think are upsetting enough as it is. I am sorry for mentioning possibility of another relationship but I could be wrong so we must just be a little more positive.
Also possible links are to letters M or W, and also possibly the word BELL and SILVER. Often this card can show tears or 5 ponds of water or lakes.
Im seeing something here twice about an obsession?
A need to let go of the past.
Trees and green ground or rural and also colours red or green.
The word UNION ? Smiths, Bakers, Dyers, Cooks, Tanners, watches, knives, carpenters.
An entertainment place or a bar at some point.
Tuesday is given.
North and North east comes up here (all areas will be put on a map to try and see how it all works out)
Im seeing prison, or being confined in a place that feels dark as I cant see light for some reason.
Keywords and descriptions of places are deserted place,muddy or swampy grounds, bogs, marshes, ice or snow, smelly lakes, or ruined houses by water, sewers, drains. Black mud, clay or word CLAY.
Links to sinks, toilets drains, cellars, basements, damp and decay or places needed renovating or for demolition, underground or low down places near water or to eliminate waste. If near gardens, again muddy areas, or sunless north facing walls, places difficult to get to, puddles stagnant ponds.
Another reference bringing up these few keywords again below that appeared in the other card.
Smiths, shops, furnaces, slaughterhouses, places where bricks or charcoal is burnt, chimneys, forges.
I am not really sure that this card is positive for finding Eric. I would like him to be found for his family but I do see various disappointments and upsets here so I cannot simply say YES he will be found because I think it could be a bit more difficult then that. There is an emotional element here it seems. I also have some reference to boats though I have no idea how/why. I also have a 'ruby here' and possible link to swimming pools.
Please read everything combined and remember Tarot does not produce fact it can only show POSSIBILITIES and its wise to read it that way. I hope something will help and I do hope also that Eric is out there somewhere he can be found. Only time will tell on this one.
This card links to Freedom for better or worse and can link to the months of October and November. Tarot is written to cover past present and future aspects. Please combine the information and remember I do not get EVERY single detail correct I simply write what I believe I am being told. Hopefully something will help.
Empathy.
I found myself looking at Williston and Youngs Park. Not sure why yet.

I will wait to see if Dee picks up those areas.
UPDATED 15 MARCH 2013 WITH MAP POSSIBILITIES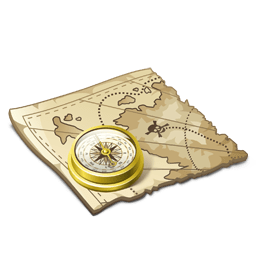 Dee has compiled a map which merely outlines POSSIBILITIES of all the areas that Tarot may be touching on or may be describing. Please bear in mind that this is not guaranteed and Tarot can mean somewhere else entirely.


CLICK LINK FOR TAROT MAP
(Hit the Grey word that says MAPS)
Show on Google Maps
UPDATED 28TH MAY 2015