www.thisiscroydontoday.co.uk/m-going-hope...Kevin/.../story.html

Mar 1, 2011 – THE sister of missing Kevin Hicks – who disappeared 25 years ago – says she will never give up hope of finding him.A quarter of a century will ...


Please note that tarot will pick up

TRENDS /VIBRATIONS

of

PAST PRESENT AND FUTURE

- it will pick up anything that is 'out there' true news or false news - either way it can throw light on what is 'in the air' - please bear this in mind when you are reading the insights.

It is very important that 'readers' of the blog understand this, therefore one has to be very discerning when reading. Media news can put out stories that are not factual or are pre -mediated but Tarot can pick that up. It doesnt mean that tarot is wrong, it shows tarot can see what might be suggested. However when writing the tarot it may be taken as fact.

Tarot does not have all the answers or claim to solve issues. All it can do is show what it feels may be of USE or point out possibilities.

Please always read the following

ABOUT TAROT ON THIS SITE

which is a useful article in respect of all the Tarot printed for Missing people/children.

TAROT CANNOT BE CONSIDERED AS

100 PER CENT ACCURATE BY LAW.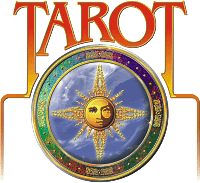 KEVIN JASON HICKS
8TH FEBRUARY 2013

Kevin has been missing since 2nd March 1986 but his family are hopeful that he may still yet be found. The Tarot I write presents possibilities not fact so please always check other factual sources and updates as information cannot be validated unless there is something solid to underline points.
Please also read the notes I have left about the Tarot so that you understand on what basis the reading is written.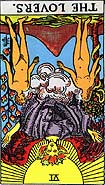 Before I go any further I have to tell you that Tarot for Kevin has been very difficult. For one thing I could not get anything initially and felt very frustrated as with all cases I always get something!

I did begin this tarot and left it for a few days because I was not sure whether it was my own lack of concentration or focus or whether I was just hoping to see something that was not there.
Going back today I have asked again about the 2nd of March and received the Lovers reversed.

In some respects this does 'kind of' tie in with my first thoughts. However, lets look at this card. We have Number 6 and an air North card but we are reversed on this. There are a lot of complications to this card but it all comes down to 'lack of choices'. First we have to consider a 6 or a 9 either for distance, route numbers or they may have other significances.

Now I also have East and West with this card. Which can mean a direction and a place name on either of these wind directions. They could be an area, so for example, West but in an area called EAST or vice versa. But remember we also have North so perhaps we have to remember that too.

My part in helping regarding Kevin is just to say what I see or what the possibilities are and it is not AIMED at anyone, its just 'what it is'. This card is suggesting some kind of situation where there are two other people who have not given correct information either that or that there is information regarding two people here somehow connected.

Often this card can suggest a runaway. However, there are also possible stalker elements or some interference by those known to the family. Perhaps someone broke away from the family and is linked to this boy, whatever the situation on the face of it this card might suggest this possibility. The cards show that this boy was near a railway or airport. I see his family home behind him but I also see a bridge and water elements here possible white bridge. The word Bell may come up and the initial M or W.

In this card it could be suggested that there are quarrels over children or in the family or that someone outside of the family interferes thats all that stands out the strongest to me.

It seems that somehow there is a failure of plans so I have no idea why this all comes to the surface but it just seems that unwise plans were made through frustrations and some kind of breakage or split in the family comes up here.

Because this card is upside down we also have to think of the word 'smell'? there is a mountain in this card and two paths that lead away from the family home.

Usually our lovers card is going to show mother father and child in between and when that is reversed it is showing there might have been a family rift. If that is the case then perhaps one should look around other family members or those connected. The stalker element involved could be 'being followed' not always the case but I have to mention it just in case.

The fact that the chariot appears can show the runaway element and possibly even a car that crashed or vehicle but the links to this card can show a railway or airport so its worth looking at the map to see what is in the area.

As this card can also bring out a 'fatal attraction' of course it can suggest someone with very undesirable emotions towards children too so perhaps there is someone involved that is known to the family? Was there anyone jealous and controlling or a love triangle anywhere?

West is strong and descriptions of landscape or an attempt to name places comes forward with the following Keywords. Hills and mountains, high places, barns and storehouses ,corn, grain . Libraries , the walls of houses, the hall, playrooms, chests, wallets, purses, money names, Bank etc Gold. Tradesmen's shops, markets, fairs, schools, common halls, bowling-alleys, tennis courts.

There may be something to do with a church or church names, but also a link to school or teachers or ex teachers or mentors?

The Colour White may come up but also problems with the respiration or being out of breath. There may be rural land with a stream but a mountain does seem to show up twice so names with the word Mountain perhaps?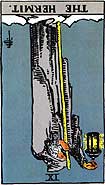 When we ask where Kevin is likely to be, I first have to remind you that location is still in experimental stages and a map will be placed at the foot of this tarot. However, it is not to be relied on in absolute. Tarot gives descriptions and as you can see from this description we are to look at words like BRIGHT, LIGHT, BEACON, LAMP or anything that might describe that.

However, this card is reversed. First we have the 9 and a possible 6 so we do have a corresponding number element to the first card. Secondly this card shows that we are in the dark and hidden or concealed. Sometimes it is describing a 'hole' where we are concealed or is a way to show that we are cut off from others. Othertimes this card can be showing that we are seperated through our own fault from family and friends.

This card can show scouts/caravans, hills, camping grounds etc but because of the height in the card may also show attics or somewhere up high or in a name and I have to put all possibilities here and everything Tarot tells us has to be taken into account.

This card can show that we went to see a man, if that is the case then a man could have something to do with us disappearing, it may be someone who had facial hair but shaved it off.
It may be an ex teacher or a mentor we are seeing here. A mentor being someone that we would normally feel 'ok' with. If a person involved here he is not going to say which way this boy has gone. Did anyone have an 'interest' in Kevin?

If it is a self imposed disappearance then this boy did not want to be found.

This card generally looks 'West' and it is 'dark' but could still be North West or South West.

Keywords for landscape description or attempts at trying to name a place are within the following which are thought to be agriculture, harvest / storage, dairies, granaries, breweries, cornfields, hay-ricks, greenhouses, places connected to barley, wheat or peas cheese and butter. The latter three could be place names.

Offices, schools, libraries can come up here and drug stores. Names like Pen or Pin might show up or Needle? Places where you store things perhaps a store room? or even basement or cellar. Also connections to pets, small animals and vets. Again like the first card links to Tradesmen's shops, markets, fairs, schools, common halls, bowling-alleys, tennis courts.

Person description that might show up here is someone who has narrow long face, long nose, eyes that are fair, so neither black or grey but in between, thin lips a lot of hair on head brown colour. Olive or chestnut colour skin. Might be a shifty character.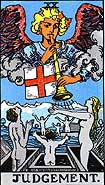 This card is number 20 when asking when Kevin will be found. 20 years has already gone by, so all I could give here is Summer and the number 2? but we do have a three on the world card which would be creeping up and that could represent 2013 however, I really think it would be foolish to make or suggest a big hope on that. Crazy after all this time but this boy can be found. Judgement always shows that people are resurrected in its card therefore I would say yes he can be found.

I am also wondering if he is near to family because I have a Garden and A wall and perhaps that should be taken into account for whatever it might mean. I also think of it as a 'hole in the wall' and something about a red banner?

Flowers?

Does someone have a secret with the initial B or J ?

This card is really a wake up call - it is asking that all possibilities be looked at realistically as that is the way to find Kevin. I am seeing a 'circle' here.
Cemetarys, tombstones and churches can come up in this card as can health centers.

South East is on this card and as we have reversed cards above its true that it could be South East however, with the initial card being North I am inclined to feel the North East has something to offer.

I will put my thoughts regarding places very soon as I have some idea I might be able to offer.

Ultimately yes, this boy can be found maybe the truth is close to home or it all links there somehow or to the elements in our first card.

Remember Tarot is possibilities and NOT fact and you really must read all of it combined as Tarot gives past present and future trends and one cannot place which era comes to the fore. This is a brief look at the Tarot to see what it might show at a glance. If I have missed anything I will come back to add.

Empathy.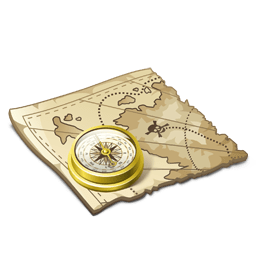 Dee has compiled a map which OUTLINES all the areas that Tarot may be touching on or may be describing. Please bear in mind that this is not guaranteed and Tarot can mean somewhere else entirely.


CLICK LINK FOR TAROT MAP
(Hit the Grey word that says MAPS)
Show on Google Maps