JORDAN COBB
Mirror.co.uk
‎- 39 minutes ago
Friends of Jordan Cobb have taken to social networking sites to pray for his safe return.
UPDATED 2ND JANUARY 2013.
BRIEFLY:QUICK SUMMARY:
Asking where Jordan might be - looking at a map and receiving 8 of pentacles I have him on the Torpoint side by The Old Schoolhouse not sure if in water or out.
This may be completely wrong, but its North and our card is North I feel at some point he was in that vicinity

or towards that direction. I hope he is found.
Empathy.
UPDATED: 2nd JANUARY 2013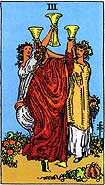 Its strange but I have been worried about Jordan as he is such a young lad and found myself being pulled back to this page even though Tarot has not been requested here. I just felt when I saw the first card that he is linked to 'schools'- no idea why that is but I just write what I see and wondered if he might be found near the direction of The Old SchoolHouse having looked at a map. Perhaps somewhere in that vicinity at least.
However, current news shows that Jordan has still not been found and if he is in the Water is likely he would be swept along to the Tamar Bridge area or nearby the Union Inn,

Saltash.

(Im looking at a map here for guidance).
This card is West but could just mean the South West however,

North also comes up here so could be North
West

-

W

hen I ask Tarot when this boy will be found I am given West and a 3. Often the cups cards are DAYS but I am not sure whether that will mean 3 as a date or whether its three days from tarot or even a distance. I just wanted to pop back in and let you know that

HE WILL BE FOUND

. I think that is the important message here as I see a HOME SIGN and feel that he is going to be reunited with his family.
Please bear in mind

this is a water card and I do not comment on health matters

all I like to do is get to the facts and what is the important issue. The important issue here is that YES he is going to be found and I hope fairly soon. Fingers crossed.
This is not an indepth reading as I have not been asked about this case, but this is a young boy and I care about that and wanted to at least make a small comment for him.
Heres hoping.
Empathy.
UPDATED NEWS 6TH JANUARY 2013
www.thisisplymouth.co.uk/Video...Jordan-Cobb...fund.../story.html
3 hours ago –

Friends of Jordan Cobb have uploaded a video tribute for the teenager ... friends and family have been searching for Jordan, 16, since he went ...
UPDATED NEWS 12 JANUARY 2013
This is Plymouth
-
11 Jan 2013
POLICE searching for missing teenager Jordan Cobb have admitted there is now little hope of finding him alive. Jordan has not been seen ...
This is Plymouth
-
8 hours ago
THE BROTHER of missing teenager Jordan Cobb said his family would have to learn to cope with the police announcement that there was ...


DONT GIVE UP ON FINDING THIS BOY!
Though searches are scaled back and there seems to be some kind of postponement to finding him I feel he will be found. I have North West in my cards but its true that direction can be a little remiss however, my point is that he WILL be found after some recovery time ceases and then re-ignites. I have seen this situation before and when all hope was lost the child was found. (s

ee Pierre Barnes).
In all cases, the main point is to FIND someone. That is regardless of health matters, it is important to family, friends not to be left wondering always where their friend and loved one might be. SO DONT give up, he is mislai

d only for a 'time' and that is not for good.

I feel sure that positive messages will arise

eventually.
I also think that if there is any 'with held' information that should also come to light.
Empathy.
UPDATED NEWS 16TH JANUARY 2013
Today I see this news below. A body has been found on the Torpoint side in the water. There is no confirmation as yet that this is Jordan.

I will update.
This is Plymouth
-
54 minutes ago
A body has been found in the River Tamar near the Torpoint Ferry more than two weeks after Plymouth teenager Jordan Cobb went missing.

UPDATED 22 JANUARY 2013.