Evelyn Shelton, was last seen about 10 p.m on Friday May 21st 2011 and according to police, went to a friend's Dean Street home on Friday night to study.
Anyone can give information anonymously by calling Crime Stoppers at 1-888-CRIME-SC or Text TIP649 with your tip to CRIMES (274637).
Please note that tarot will pick up

TRENDS /VIBRATIONS

of

PAST PRESENT AND FUTURE

- it will pick up anything that is 'out there' true news or false news - either way it can throw light on what is 'in the air' - please bear this in mind when you are reading the insights.

It is very important that 'readers' of the blog understand this, therefore one has to be very discerning when reading. Media news can put out stories that are not factual or are pre -mediated but Tarot can pick that up. It does,nt mean that tarot is wrong, it shows tarot can see what might be suggested. However when writing the tarot it may be taken as fact.

Tarot does not have all the answers or claim to solve issues. All it can do is show what it feels may be of USE or point out possibilities.

Please always read the following

ABOUT TAROT ON THIS SITE

which is a useful article in respect of all the Tarot printed for Missing people/children.

TAROT CANNOT BE CONSIDERED AS

100 PER CENT ACCURATE BY LAW.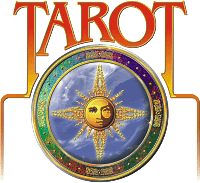 EVELYN SHELTON
20TH JANUARY 201

3

I have been asked by private email from a family member to look at the Tarot for Evelyn following a Missing Alert that I recently posted. Evelyn disappeared on May 21st 2011.
Whilst I can present possibilities with Tarot I cannot suggest anything as FACT. Facts can only be validated as time evolves but I always hope that there is something that might help. Tarot presents possibilities in past present and future epochs of time. I simply write down what I have. There are no guarantees but Maps will also be posted. Please remember to read all the notes regarding Tarot on this site as to what Tarot can/cannot do and always check factual sources of information.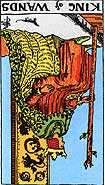 Tarot has given to me the King of Wands reversed as a first card in respect of Evelyn. The first thing to note is that the card is normally considered to be South. With the number 14 it can suggest a period of time, ie 14 weeks or it could be a number for routes/distances or other timings. The 14 reversed is 41 and added is number 5, numbers which may be significant in some way but primarily might be attached to the Heirophant which is the card of Religion, school, spiritual gurus or some kind of club or association. With this card I am getting is a K, or Key or Quay and Lock. I will come back to this.

First taking a look at the King of Wands we must note that primarily it is a person card. Mostly it is considered to be a male card but at the same time Tarot can play tricks and not give the correct gender so I have to talk about this card as a person but not state gender at this time. What I am seeing here is a quite ruthless pushy type of person who likes to be out there and up front and have all the answers to everything, they like to 'get ahead' with life and dont like to be held back as a rule. If the card were upright this would make a charming charming person who can really get the best out of everybody and always normally get what they want as well. This card can also represent opportunities being offered to someone, but we have to note that this card is reversed so this is giving the impression that there is someone here very aggressive and pushy who wants to achieve or get something regardless of who they hurt or what stands in their way.

They will use the charm offensive or act dominating to achieve their ends whether or not the other person wants to give in to them or not this type of person makes other people a pushover.

If this were a romantic relationship for example, this is a 'user'. A person who never stays around for long will go from this person to that person, or job to job and never really be a permanent fixture all the time wanting to relinquish responsibilities in order for them to get where they want to be or get their own way regardless of who they hurt or who gets hurt in the process. But this card can also show someone being held back from what they want to pursue and the frustration in that.

Now this is a wands card and whenever I see wands and particulary when they are reversed I tend to see legal complications or delays in court or legal matters or documents or that there have been some very serious quarrels. When I say serious quarrels I mean, someone who cannot stand up to someone who is stronger then them, hence the other person wins the battle. It is pointing out a strong person, sporty elements but at the same time a person who cant take no for an answer.

Even at the beginning of this wands Journey we are seeing a strong personality which I generally attribute to a male as there is a strong grasp here. Often this journey can evolve through hitching a ride or standing around by a vehicle but overall it is indicating that there is a really masculine type of personality involved here or that I can see who is domineering and very hitlerian in character.

I just see some opportunities being taken away and possibly by this person. The King has a mountain in the card and the other direction that might be given is North East, though I still have that 'south' element here and note that early in this journey we are looking South West to Water and a bridge which might be the name of somewhere or actual. When we have reversed cards they can be confounding as to whether to consider reverse directions but a map of possibilities will be supplied.

The possible link to the 5 in the card and the religious angle might be showing a mentor of some description or someone who teaches us but it is reversed and that somehow kicks out traditional beliefs. This card along with surrounding cards makes me feel as though there is someone ruling with an iron fist somewhere making others conform to a certain kind of viewpoint or attitude I find this combination of cards quite overpowering. I also see that there is a feeling that someone might be encouraging someone else to take risks so it rather looks as though if anyone like this appeared on the scene then there would have been no other thing for it but to do as they say or to conform to what they want. There may even be a run - in with authorities here but I am not sure how to attribute that at this current time.

On the one hand I see an older person in the cards but also someone who is younger then them so two people who might know more but nothing is said perhaps?

In some respects I feel as though someone is 'dumped in the dirt'.
I also have often linked the King of Wands to construction and construction workers.

I am seeing hope for a career here but I am also seeing opposition and hasty judgements as well as negativity and quarrels.

Here I have a person description but bear in mind that sometimes they are in fact keywords to places or vicinities so I just give them and we shall have to see how the map evolves.

This card might show us someone with a large, round head and prominent eyes. Strong active body, larger and taller than average, broad shoulders, . Fair or sandy hair, or a bit of red in it and maybe a curly style. However, Baldness or thiness of hair can sometimes also be seen and redness in the skin often aligns itself to temper.

Because the King is linked to the 10 with various deceits and trickery involved, a person could be disguised or could wear a wig or there is some kind of document or information that somehow is presented but is not true. Or there is an identity crisis here or passing oneself off as someone else or someone has lied about something and done something else instead.

Places/vicinity or landscape come up in these KEYWORDS theatres, public buildings and monuments, public halls, auditoriums, dining rooms and halls, parks places that might sound like King, Prince Princess ie, royal types of names, palaces, castles and forts. This card links also to inaccessible type of places such as deserts, forest or where you find wild animals (example wildlife parks ) Heat and Fire come up in this card so sometimes do contract workman, firemen, post office workers and Hunters words like veteran or armoury.


Yellow, red and orange, gold and rich, deep and vibrant 'royal' colours come up here.
The name Michael comes up.

A Hill can show in this card - and I will say at this point in time I have been looking at a map where certain areas were fitting so I will leave those ideas for the moment and continue with this reading.

I am seeing someone who is involved in a 'get rich quick scheme'. Someone who is arrogant and proud and wastes money. Someone who does not care about anyone else and is very domineering in attitude.

Baseball or sports fields/elements can show up here.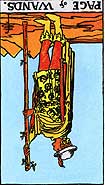 When I turned this card over, I stopped doing this reading. In fact I stopped because I knew I was hitting a big problem. I actually recessed for a good 24 hours. This reading begun on 19th of January but due to its complex nature, I needed to consider what I was receiving

carefully.

. What I see here is some kind of repeat story of the above cards., This card is linked directly to concerns about communication. The card is number 11 which breaks down to 2.

These could be roads or routes or have another significance. The card being South as a rule. In this card we are linked to judgement or bad judgement

and

make me feel that someone might have felt that the past might catch

up with them

and

they might be

judged??? I am seeing something wrong with messages or that there is some communication problem with regard to a trip. There is something pretty complicated going on here.

Again I see a hill in this card but there might also be an airport somewhere around too. Generally this card talks about emigration but it is reversed so there is some kind of rupture in that philosophy but I cant yet work out exactly what.

With the Ace of Wands attached it is showing some kind of birth or baby?? When I looked at a map I noticed that there is a river and a place called Baby Road where in the google map I saw there may be contracting sites there. I am not sure if this vicinity is possible as a link to someone or not but I will write it down. I also see King Mountain and areas around there linked to the 5 route and I also see Valley Falls. Its quite true that Tarot can tap into familiar areas so its something to be mindful of as Tarot is past present and future and any location connections might be past but I will give what I THINK I am seeing. I also have the word Victory, Laurel and I can see Mint Hill. So I am seeing areas East to West of where this lady was last seen.

I also seem to link in to the Home Depot, the sports facilities in that area and also 0 Ezell Boulevard. Paris and Hunts Bridge Road also fits very much with my cards. Please remember that I cannot say who they are linked to or how they may be connected but the one thing that seems to come up in these cards is the fact that they are linked to people. The King is linked as a group of 5 people. Our page on the other hand is linked to two. I am seeing two people arguing and quarrelling in a very bad way. The colour Red is strong and can sometimes represent the word Indian again that might be a place name.

A castle on a Hill and a valley with a river running through it are given.

Ditch or dumped? I am not sure if this is to be used as words in a relationship or as an actuality.

I am seeing 'under 10 weeks' here???

I feel as though a secret has not been kept or there is an uncomfortable relationship or situation with someone who may be domineering and/or stubborn maybe someone did not want her to get on or was not supportive of her? This is very difficult to call as there are very complex matters here as there are other people in the cards.

Nunbers 26 and 8.

Places/vicinity or landscape or connections that may come as KEYWORDS are heat or fire, furnace, Ash ,military stables or stables /horses open fields, hills. Attics, chimneys.
Young scholars and students in a university or college, ecclesiastical men, bishops, priests, ministers, cardinals or church references. Wool/shepherd/draper.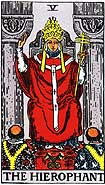 Asking when Evelyn might be found Im being given a number 5. I am also being shown a church or church connection and Religion, school, spiritual gurus or some kind of club or association. With this card I am getting is a K, or Key or Quay and Lock. Cross Keys? two people who could give more advice.- this card could be giving Church as a key clue or perhaps she is found through church members? I feel as though someone may give some useful assistance or advice in respect of 'search/find' for Evelyn.

South East comes up here. (This settles my procrastination about directions).

Places or surrounding vicinity that comes up with search and find (areas may have been looked at bear in mind Tarot is past present and future) are the following which are also keywords or names for places. Stables/horses/ cattle. Farm land or pasture land away from houses. Barns/outbuildings/sheds, single storey buildings like bungalows or cottages, cellars come up.
Music? Copper - White. Gardens, fountains, bride or Bridle, Fair, bed and breakfast hotels, lodgings, beds, hangings dancing schools, wardrobe/closet.

Friday.

A company keeper, a male who might be fair, medium height, white, but possibly ethnic? dark eyes, round face, fair hair, more light brown.

These are the connections to Tarot that I have been given regarding Evelyn. Because Tarot is past present and future, there is a difficulty in deciding what information belongs to which epoch in time. The descriptions given could relate to other people who are connected or linked in some way. I am hoping something here might assist, but I have to say this is not an easy matter, it is extremely complicated and for some reason does not appear to be straight forward by any means and has taken me quite some time to try to put the information over the best way I can.

It is very strongly advised that when wands are reversed there are often quarrelsome issues and upsets worries stresses and anxieties whether or not they belong to Evelyn herself or another I cannot be quite sure but I feel as though someone should be able to throw light on the matter.

I feel as though someone has been sick or ill or depressed and they made a recovery. I feel that the Tarot should be read in combination of each card and in light of my last sentence I am feeling that perhaps it is possible to find Evelyn but I only have the number 5 and perhaps the month of May but I cannot say what year. I think because of the sign of benediction on this card that its rather a case of 'fingers crossed' that two people decide to bring forward information as I just seem to think that may assist.

I hope something is useful but I must remind you that Tarot gives POSSIBILITIES not Facts and ask that you remember that Tarot is in experimental stage regarding location/thoughts/ideas.

Empathy.
As an afterthought, I saw 'FIVE FORKS' on the map. Not sure if this is an area of interest or not. Also looking at the Golden strip freeway and there is a road called O

ld Stage Road. I note that is a 14 area as well as Five Forks and Fountain Inn.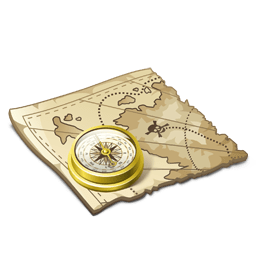 Dee has compiled a map which OUTLINES all the areas that Tarot may be touching on or may be describing. Please bear in mind that this is not guaranteed and Tarot can mean somewhere else entirely.


CLICK LINK FOR TAROT MAP
(Hit the Grey word that says MAPS)
Show on Maps
2nd map
Show on Maps
UPDATED 11TH DECEMBER 2014
www.wspa.com/.../evelyn-shelton-case-featured-in-national-missing-person...
Posted: Oct 17, 2014 2:43 PM PDT. Friday ... Updated: Oct 24, 2014 3:32 PM PDT ... Two Years Later: Upstate Still Searching for Missing Woman Evelyn Shelton
UPDATED NEWS 10TH MAY 2016
Sad news indeed and found not far from Valley Falls
---