www.missingkids.com/missingkids/.../PubCaseSearchServlet?...
ARA DENISE JOHNSON. Case Type: Non Family Abduction. DOB: Mar 26, 1981, Sex: Female. Missing Date: Apr 2, 1986, Race: Black. Age Now: 31, Height: ...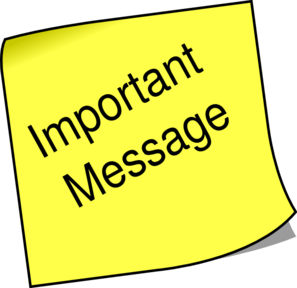 Please note that tarot will pick up

TRENDS /VIBRATIONS

of

PAST PRESENT AND FUTURE

- it will pick up anything that is 'out there' true news or false news - either way it can throw light on what is 'in the air' - please bear this in mind when you are reading the insights.

It is very important that 'readers' of the blog understand this, therefore one has to be very discerning when reading. Media news can put out stories that are not factual or are pre -mediated but Tarot can pick that up. It does,nt mean that tarot is wrong, it shows tarot can see what might be suggested. However when writing the tarot it may be taken as fact.

Tarot does not have all the answers or claim to solve issues. All it can do is show what it feels may be of USE or point out possibilities.

Please always read the following

ABOUT TAROT ON THIS SITE

which is a useful article in respect of all the Tarot printed for Missing people/children.

TAROT CANNOT BE CONSIDERED AS

100 PER CENT ACCURATE BY LAW.
I have been asked to look at the Tarot for Ara Denise Johnson. I have had an alert up here on the blogger until I could get to writing the Tarot for Ara and I assume at the current time she has still not been found.

Tarot notes will explain a little about the Tarot please read them. Tarot is past present and future and cannot give any guarantees of what it gives to me, I just write it down and hope that something will assist. You are always advised to go to factual sources of information.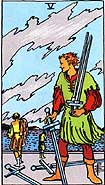 My first impression was how cute this little girl is, such a lovely little face and then I draw a sword card which is not the best of prospects.
Now I can never guarantee 100 per cent what comes up in the Tarot or how it is going to play out but this card seems to show me that there is some kind of argument/quarrel around this child. There are people in this picture and what would be determined as a cold and calculated act.

Calculated only means one word - Planned.

So it does rather seem to me that there was a planned disappearance for this child whether you want to call it a kidnap, abduction, an escape as examples, she disappeared because it was pre meditated so nothing random going on here that I can see.
Two people in this card face the water. Now it could mean perhaps that there are three people who have disappeared, or perhaps there are three people in my cards here. Either way, not a great card because there may be dealings with rogues.

These cards can also bring up drug or drug abuse or even drugs - chloroform could have been used its all possible. The card is a number 5 and the direction is East or an East name comes up whether area or otherwise.

Water rocks stone and cement and the word Canyon might come up.
These cards can lead to infidelity, separation or divorce.
They can also show a prison or someone being imprisoned.
Someone has been waiting for something for a long time?
The North West can come up here too. Problems with blood or breath/respiration all a possibility.

Here there are associations and descriptions that could be KEYWORDS for places or be in the actual vicinity or connected to someone else those keywords are given as deep wells, quarries, mines land that has recently been dug. Hills, aviation or somewhere up high upper rooms would be bedroom, attic if in a house, otherwise high ground.

Other Keywords, fountains or springs or inside a dwelling might be taps, showers and may extend to places where all power supplies emerge. Deserts, woods, obscure valleys, caves, dens, holes, mountains, church-yards, ruinous buildings, coal-mines, sinks, dirty or stinking muddy places, wells and houses or offices.
There are 'cutting' influences on this card.
These cards can show airports/railways in the area as well as golf courses.
Also sometimes, links to grandparents.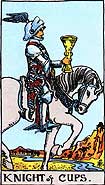 This card is a water card often thought to be a lake but it is also a 'friendly card' which is a bit odd suggesting that when asking where this Child is, she was/is with someone she knew? Of course all the cards are past present and future so everything must be read in combination at all times.

This card shows her to be West and the number I have here is Number 12. That could add up to 3 and these numbers could represent a route or have another significance but I leave them anyway.

It might be 3 away from the family home.
This is also thought of as a 'transport' card and transport could really be anything from a boat to a motorbike to a car. Being transported.

This card is thought also to have a bearing of North West. So we have an agreement with the first card here . The area for this child to be found has watery names or is water or by water.

The keywords which could be names of the area/streets/road or routes or actually in the vicinity are fishponds, rivers, springs, watermills, water pumps, wells, marshy or watery ground, moats, springs, the ocean, and can link to church or church names also. In the house/building it rules all the elements of water sources, such as taps, baths, showers, tanks etc.

There is also an odd link to university and students here. Perhaps that is in the area ? or some name reflecting that or college/schools/ or maybe connected to someone else.

Person description might be , straight and tall brown, ruddy plump, high forehead, grey eyes, soft hair, auburn brown, a beard possibly.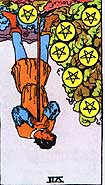 According to this card, it is suggesting that its a 'long time' coming to fruition in finding Ara, but were there any clues after the 7th year I wonder? or before?

This card is normally North but it is reversed. Number 7 might have a significance maybe a route or distance.

This card suggests that searches are abandoned and needed to have more detail looked into rather than assuming anything, so maybe its suggesting that something has been overlooked. Fingerprints for example? are there any places with a school/college or university link or farmers fields?
I need to look at a map to see where this little girl disappeared but if you check back a map will be posted before long putting all tarot directions on it for possibilities.

This card however, does not think Ara will be found unless certain other possibilities are looked at again perhaps. Had someone felt this girl was sold in the past as there are some kind of financial aspects here, or perhaps a ransom or some kind of money matter comes up regarding searching. Im not quite sure what.
Often a Bank name can come up.

There is a distinct 'trapped ' feeling when I think of this child but I am not sure who for.

South East or South West could come up but the card is reversed so we could be looking North West again. Names of vicinity or connections could be linked as keywords to Horse/s/cattle, farm land/pasture but away from houses. Somewhere low down, or single storey buildings like sheds outhouses, barns, cottages, bungalows or even cellars. Other references again keywords or places connected to someone or vicinity are gardens, fountains, bride or bridal names, bed and breakfast, lodgings, beds, hangings, dancing schools, wardrobes Something musical or music reference. Maybe there is a building connected?

Right now it looks like unprofitable speculation that this child is going to be found. At least not until more details are looked into as you have to always believe everything is possible but there might be an unhealthy element here and a thief or rogue that might come up.
It is best to read all the cards combined and hope that they have something in them that might help in some way. Nothing can be guaranteed unless it can be validated but this is a very brief outline for this little girl and lets hope something is useful.

Empathy.
Afterthoughts: Roads that MIGHT stand out to me would be Old Quitman Road, and possibly Quitman itself as there is a Lake Fork and route 37 there to two lakes one being Wells Lake
. Also the area around the Christian College on route 80 and Water Tower Road and Sweet Gum Rd. Of course they just might be picked up due to being around the area where this child lived, but I think they are recognisable from the Tarot whether they are destinations or not. I will ask Dee to look at a map and see what she comes up with, please check back for this.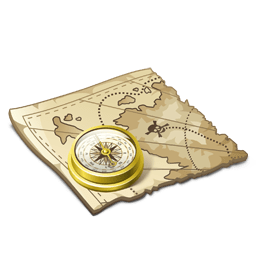 Dee has compiled a map which OUTLINES all the areas that Tarot may be touching on or may be describing. Please bear in mind that this is not guaranteed and Tarot can mean somewhere else entirely.
CLICK LINK FOR TAROT MAP
(Hit the Grey word that says MAPS)
Show on Maps
UPDATED 5TH AUGUST 2014
The Doe Network: Case File 269DFTX-Ara Denise Johnson
Texas Missing Persons Clearinghouse-Ara Denise Johnson
No further news at the current time. Please post any information you may have.