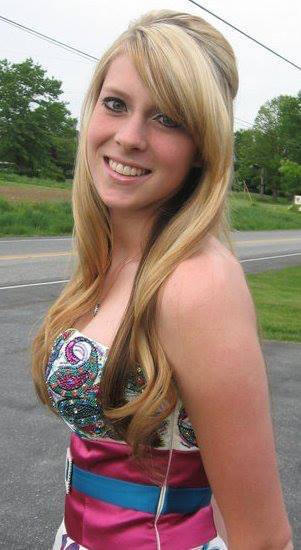 www.realitychatter.com/t4093-kortne-stouffer-missing-since-7-29-12
7 posts - 1 author - 6 days ago
Police search for missing Palmyra woman By CHRIS SHOLLY Lebanon Daily News ldnews.com Updated: 08/01/2012 03:07:26 PM EDT ...
Please note that tarot will pick up

TRENDS /VIBRATIONS

of

PAST PRESENT AND FUTURE

- it will pick up anything that is 'out there' true news or false news - either way it can throw light on what is 'in the air' - please bear this in mind when you are reading the insights.

It is very important that 'readers' of the blog understand this, therefore one has to be very discerning when reading. Media news can put out stories that are not factual or are pre -mediated but Tarot can pick that up. It does,nt mean that tarot is wrong, it shows tarot can see what might be suggested. However when writing the tarot it may be taken as fact.

Tarot does not have all the answers or claim to solve issues. All it can do is show what it feels may be of USE or point out possibilities.

Please always read the following

ABOUT TAROT ON THIS SITE


which is a useful article in respect of all the Tarot printed for Missing people/children.

TAROT CANNOT BE CONSIDERED AS

100 PER CENT ACCURATE BY LAW.




KORTNE STOUFFER
4TH NOVEMBER 2012
I have a request here on the blogger to look at Tarot for Kortne Stouffer. As always I ask you to read the notes here on the blogger and remember that Tarot is in past present and future trends.

I write what I see and try to give as much detail as I can but I cannot guarantee every detail only that I hope something will assist. I always recommend that you check out factual sources of information.

It seems that Kortne went missing this year on 29th July. I have a missing alert up for her here on the blogger and am assuming that Kortne is still missing.


I have to say I did not expect this card asking about Kortne. Everytime I see the Sun I think of it as a very positive card and the possibilities of a relationship or friendship with someone she might have known for a year. Theres a huge masculine energy on this card so I am not sure if it actually wants to reflect on Kortne but someone else instead. Someone who might be pretty intelligent. There is also anger and arrogance in this card too and a bit of a flashy kind of ego. Theoretically the downside of this card is disagreements and misunderstandings but on the surface of it I am being given the lighter side of things. I wonder why? Perhaps the harmony was upset? However, this is also a family card and can depict someone with fatherly or brotherly influences.

Perhaps the suggestion is a male helped to bring things to culmination? I have an 'S' here and the number on this card is 19 we can add that together to make 10 or 1. Those numbers might be useful in routes distances or have another significance. Strangely I am being given a vehicle that is driven by a female or there is a car. Colours of Red, or Silver or White can show up in this card and of course Yellow. With these card numbers however there could be endings in relationships so this has to be borne in mind.

I wont have every detail to link everything together but this is past present and future so I will just continue to write what I have in relation to that. The first thought really was a happy card suggesting some kind of reunion with someone who might have made her heart glad. Travel is in this card so I can only assume there has to be a link in that respect.
East or North East is what I appear to have here.

I seem to get some kind of illusion here though and I want to go to the next card to see if I can pick up more. Just to mention that a Wall of a garden and an enclosure can come up here as can something red, like a banner, sign or piece of material. A mentor teacher or guide can come up in the sun card so its almost like someone you might listen to in that case. Maybe the name Michael could show up? not always the case but possible.

There could be a certain amount of fear or anxiety but I cant find anything strong enough here to suggest foul play however, the Sun is a card of the heart, it is also a card that links to the head and there are links to cutting instruments such as an axe here. However, I would have been more concerned had this card been reversed and still cannot find ugly things here unless we are supposed to do that and look at what seems to be a happy bright shiny surface where really this shiny happy life is not that way at all? seems like illusions secrets and perhaps even a clandestine relationship is possible or doing things in secret?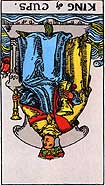 Here we have the King of Cups reversed. As a person NOT a nice person at all. West initially is given but also number 14 which can also read as 5 or 41, again could be routes or distances but I leave them as they may have another significance. Things cannot be that great when we have this card come up. First of all in both cards I have a link to RUBY. A ring? Now what that means I dont know, if its a name, a piece of Jewelry or even a place. But its here and so is a necklace.

Im getting someone who is emotionally manipulative. I am also getting drinking possible drugs here. Someone clingy and sentimental but crafty and given to violence and smothering ways. I am seeing an older guy, someone who might even be religiously inclined? I would not have recommended any dealings with this guy. Now is that something about this guy or this guy saying this about another guy? com - pli - ca - ted!! Is there a love affair ill approved of here? is there a heavy drinker here and has some link to religious views or linked to a church. This card is a water symbol and we do have water here in the vicinity. I have the North East here but there are some kind of church links and a location near water.

There is a red ship in this picture which might stand for smuggling or something that does not seem to be above board. I see a fallout with other people or between three people and some righteous person here. Some kind of telecommunicating or home business? double dealing and scandal here.

Colour Blue

North or North east. The name Clay place or person and again the descriptions I have may refer to landscape markings in a general area and may be trying to name them. A suggestion of somewhere confined dark and restricted movements, prisons and churches or deserted places. Water elements whether in name place or actual, muddy swampy ground, bogs marshes, lakes, ruined buildings near water, sewers drains. Black mud, underground places .

Damp and decay, Cellars, places untenanted or need renovation or demolition. Anywhere near a garden with north facing wall. Places hard to get to. Puddles ponds, pools lakes.
Person description if applicable someone well built, strong, possibly hairy, hair eyes dark and penetrating, square face or broad short neck, squat appearance.

All references also to boats yachts, fishing, houseboats etc. priest bishop church names.

Other references may be smiths, shops, furnaces, slaughterhouses, places where bricks or charcoal is burnt, chimneys, forges. These may describe place names or places.
Second possible person description if applicable would be someone who has a middle stature, strong countenance , big bones, lean but could have been plump once brown ruddy complextion, red or sandy or dark bonde hair, possible curly, piercing hazel eyes, bold confident personality.

Trip to lake with untrustworthy person or to water name place. Problems with love affairs or relationships. White bridge, M or W two people disappeared? or something about two children? people arguing or some kind of slander?
May be childrens play area.

Drinking establishments/ musical names?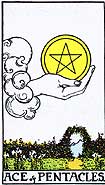 According to this card Kor

t

ne will be found in under a year or the beginning of a year this is number 1. North Direction given and South. May be names of roads or areas in her 'place of origin'. I feel she will be found.

I am linking her to a property. The letter G somewhere possibly near business premises. Gates Arch, Gold Gates all come up here. Valleys woods, gardens parks, rural aspects. School names ie college/university etc. Farms, farmland. Im getting circles. Water name or near water might come up. Bicycles? financial matters. A business transaction. The name of a Bird, Manor, Hood? possible link to horse names or a vehicle and/or motorbike? also dogs? or pets. A scarf or piece of material . Red or violet.

Tarot should really be read in combination of all information and bear in mind it could be in past present or future trends. This is a very brief write up for Kortne and no doubt I may have overlooked some information but what is here may help. I will just leave this for the time being and if Kortne is not found before February next year then I will come back to look again.

Empathy.
UPDATED WITH MAP POSSIBILITIES/CONNECTIONS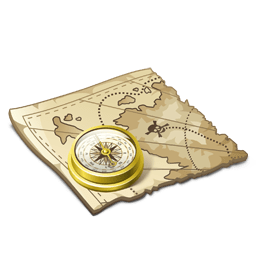 Dee has compiled a map which OUTLINES all the areas that Tarot may be touching on or may be describing. Please bear in mind that this is not guaranteed and Tarot can mean somewhere else entirely.


CLICK LINK FOR TAROT MAP
(Hit the Grey word that says MAPS)
Show on Maps
Mount Joy
could be an area of interest.