PLEASE CLICK THIS L

INK TO READ ABOUT BRIEF TAROT SUMMARIES




TAROT CANNOT BE CONSIDERED AS

100 PER CENT ACCURATE BY LAW.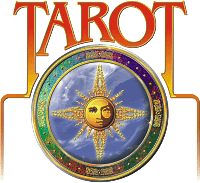 GLENDA HAWKINS CAMPBELL

Asking when or if Glenda may be found this card tells us that expectations are optimistic. It does rather suggest there may be some message or news reports concerning Glenda to come. Just because optimism is mentioned it can rather reflect the views of reports but not always the facts. However, in general there is an optimism here and not a direct yes though I want to err on a positive side here. This card is a South Card and will show that something is 'hidden here'. Whether that is Glenda or facts of the situation remains to be seen. Numbers 1 and 3 or 13 may represent time elements in terms of weeks or it may be

giving a route/distance. Also a number 4.
As this card is reflecting a trip a vehicle could very well be involved here in some way. There are two people who may be connected or who could give some adv

ice on the matter. East also shows up.
Empathy.