FAMILY REQUEST:

Please can you do a reading for my Brother Tommy Dymond who went missing on the 6th Sep 2012 he was 32 on the 13th Sep.

http://www.devon-cornwall.police.uk/News....x?Release=13591

Anyone who may have seen Tommy or may know of his whereabouts is asked to contact Devon and Cornwall Police on 101, quoting log 362 of 07/09/2012.




Please note that tarot will pick up

TRENDS /VIBRATIONS

of

PAST PRESENT AND FUTURE

- it will pick up anything that is 'out there' true news or false news - either way it can throw light on what is 'in the air' - please bear this in mind when you are reading the insights.

It is very important that 'readers' of the blog understand this, therefore one has to be very discerning when reading. Media news can put out stories that are not factual or are pre -mediated but Tarot can pick that up. It does,nt mean that tarot is wrong, it shows tarot can see what might be suggested. However when writing the tarot it may be taken as fact.

Tarot does not have all the answers or claim to solve issues. All it can do is show what it feels may be of USE or point out possibilities.

Please always read the following:-

CLICK LINK - ABOUT TAROT INSIGHTS

which is a useful article in respect of all the Tarot printed for Missing people/children.

TAROT CANNOT BE CONSIDERED AS

100 PER CENT ACCURATE BY LAW.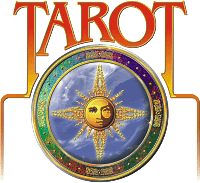 TOMMY CHRISTOPHER DYMOND
2ND OCTOBER 2012


I have received a request from the sister of Tommy who disappeared on 6th September this year.

Please remember to read all notes about Tarot on this site so that you are aware of its purpose and that information is given via past present and future trends. Tarot is not accepted as 100 per cent accurate by Law and it is advisable to always check factual sources of information.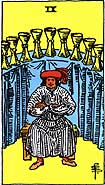 I actually was not expecting to see this card as a first offering from Tarot but this card seems to suggest that Tommy 'got his wish'? All I can do is express what the cards give to me. They can jumble up the information but I will just tell you what I have. From this card romance friendships and relationships all seem to figure around him and he is liked very much. I dont want to make things up about Tommy and suggest everything is hunky dory for him because I know from the Cups cards that he is a passionate type of person but also someone who will project that hes fine on the surface but might not give away everything that he thinks and feels underneath and I say that because of the covered table in the card whilst the chap there is sitting unconcerned.

This card is a water card and its direction is West. I will give directions but please bear in mind that they are not always wind directions they can also be names of roads and places too. It is also difficult to suggest starting and ending points, all that can be done is to provide a map that might give some indications once all directions are printed.

The number I have here is 9. Sometimes this card could suggest that a person has been to a party because of the alchohol/cups on the table but may represent other liquid forms, even drugs can be present whether medicine or otherwise. It can also suggest the end of a cycle.

I am being given the word 'mother' and a house on the hill. The name Ray or Rainbow? The letters A or W, the word Bell, 5 streams of water and a white Bridge possibly near a stream or river. I am also seeing friends offering things and those things being refused. Perhaps a proposal or an invitation perhaps. I cannot say whether this is past present or future please be reminded that all information is just given as it is perhaps Tommy had plans and thoughts of his own?

The colour Blue is strong. The North West is also a direction that comes up with this card.

As water figures here I am being given descriptions of places which may be actual or 'soundalike' and these descriptions describe landscape such as fishponds, rivers, springs, watermills, water pumps, wells, marshy or watery ground, moats, springs, the ocean, and all places near to water inside or around the house. It also gives the impression of a place of seclusion and could show churches or holy places or peaceful places.

As a general rule this card tends to fulfill the wishes of the person it is drawn for so at first glance I am shrugging my shoulders wondering what is bad about this card if anything as it it just seems to suggest that this man was doing something he wanted to do and may suggest there were a few things on his mind. Did Thomas have a girlfriend?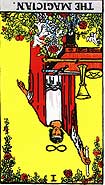 I really seem to be getting West and South West regarding areas for location. This is a reversed card and it is possible that East and South East could come up but I really cannot be absolutely sure as often the cards stand as they are regardless of being reversed. But, in this card I am still seeing Hills and the name Hill also mountains, high places, barns/storehouses. Libraries and studies, the walls of houses, the hall, playrooms, chests, drawers, places linked to money, whether wallets purses or Banks, possibly in names? Places 'high up'

Was his home searched to see if there were any clues left behind in drawers for example?

There could be a link to tradesmen's shops, markets, fairs, schools, common halls, bowling-alleys, tennis courts but this is a double sided card and can show 'two buildings' even two places . The number 88 comes up here but specifically the number 1 or possible 10. This number could be a route or distance or have some other significance.

I feel like something is lost here? did this man lose some possessions, wallet or some other personal item? I have someone who might wear Blue, perhaps a blue garment. I thought as I was reading the first card that there should be a message or some kind of message left because I see it again in this set of cards. I have a B, J, D and R for people or places here. Some kind of link to 'mother' .Words that could come up are spring, canal, bird or hollow. Cliffs, rock and Stone may appear here but also perhaps water elements but again Im not sure if that is actual or part of the name of a place or refers to it as its known.

I have the nervous system and psychological problems or perhaps someone who suffers with their nerves.
I have the word

Ash?

I was looking at the map and saw
Ashsprington
I wonder if there are connections there?
The Magician card does talk about the word WILL it is all about someones 'will' and there is a Wills Copse in that area but it could also suggest 'Mill'. Please do not take literally the places suggested, this is very much experimental picking out places with Tarot and it is not intended to lead anyone astray, they are merely names that could connect. There may be other places linking to 'ash'. I feel as though I can see a Mouth of a River?

However college and university might come up and I note there is a place called Ashburton Road in Totnes with a college nearby. Whatever the case I am getting that word Ash but I feel it could be a big map? Ashburton?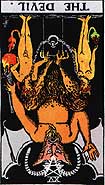 All I seem to have regarding when Tommy might be found is the number 15 or 51. That could add up to 6.
I feel as though Tommy could be found 'just like that' or by accident or by some bizarre occurance perhaps as it does seem to show that its like a bolt from the blue, quickly when it happens.

Generally when I see the Devil card it reminds me of someone who wants to release themselves from unhealthy associations. That could be from relationships or people, ties, drugs, drink anything that creates a life of misery for us. We see these things as a kind of trap that we want to escape from. I do see a form of 'illness' in this card.

I also see the word Bow or arrow or arches? and the month of November.

I am also wondering about Tuckenhay and Shinners Bridge. I can see many areas in the Tarot in the directions I have been given but I am unsure as to whether they are just surrounding areas connected to Tommy.

I would like to add to this Tarot but I need to take a break. I feel a difficulty in the reading because on the one hand I felt that there is an accomplishment and sense of achievement but on the otherhand I feel a bit low and its almost like reading two people.
This is a very simple but brief overview with a quick glance at the map. However, Dee will also look at the map and put Tarots directions on it. The last direction I have is SOUTH on this card but we need to map it all out to see what the wider area will show.
Ive had something about the knees and I think that is why I wondered about Shinners Bridge.

The other descriptions I have for this card would be giving us place descriptions/vicinity surround or soundalike names and we have farms, farming equipment, wood stores and animals perhaps farm animals, fallow or bare land, barren fields, bushy or thorny , low dark places and water nearby or connection to water. Walls fences, whether garden or otherwise, gateposts, borders. Church links or old churchs and even possibly ruins. Basements and cellars confined spaces might come up too. Unfortunately it is difficult to suggest how to connect these descriptions but all I can do is leave them and see if they make sense to someone.

I will re-read and have another think about the Tarot for Tommy and come back to post more thoughts should I feel they are warranted.
Please remember Tarot is experimental and I can only write down what I have. Only time can validate what is useful but I hope something here helps.

I send my regards to Tommy's sister. I am thinking of you and your family.

Empathy.
I want to note that there is a 'dog' in the map as this would show up around the location card. I will mention it to Dee but she has already posted a few ideas in the map below so I will have another think and if necessary we will post a secondary map.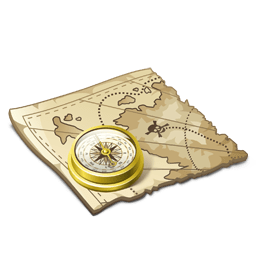 Dee has compiled a map which OUTLINES all the areas that Tarot may be touching on or may be describing. Please bear in mind that this is not guaranteed and Tarot can mean somewhere else entirely.


CLICK LINK FOR TAROT MAP
(Hit the Grey word that says MAPS)
MAP
NOTE: 23RD October 2012.
It did occur to me about the 'bow' or 'ar

rows' whether Dartmouth
may be of use?
UPDATED 4TH FEBRUARY 2013
I have been told in comments section that Tommy has been found but I

cannot find a link to confirm that or where he was found. All I can find is this story that has just come out and it names a place that I saw in the Tarot so I do not know whether this is related or not.
Perhaps someone can confirm

as this might be someone else and not Tommy

?
www.thisissouthdevon.co.uk/Body-woods-Ashprington.../story.html
4 days ago –

POLICE are investigating after the body of a man was found in woodland at Ashprington near Totnes.They were alerted at 3.20pm on Tuesday ...
UPDATED 7TH FEBRUARY 2013.
I have been told today that DNA is still being taken but that it is considered that the body in the woods is Tommy. I will come back with an official link . I can confirm that Tarot has named his location and description of location according to inside information b

ut again feel I wish to wait for a link to show this.
UPDATED 16TH FEBRUARY 2013
I publish below a comment from Tommy's sister. She will know that my heartfelt feelings

of sympathy are with her and her family at this time. I want to thank her for her confirmations.
Empathy.
Hi this is Tommy's Sister we are waiting for confirmation but we know that this is Tommy who has been found. Between the Dart Valley Trail and John Musgrave Heritage Trail. At a gate, the route leaves the Sharpham Drive and continues along the top of a field parallel to the drive.
There are views from here to Totnes Bridge, the town centre a little to the left and Bridgetown Church visible to the right. It is now time to lay him to rest and I would just like to thank you all for your reading and support kindest regards from Tommy's family
.