Tracey-Lee Scott-Crossley, 14, who went missing on August 1 1988.
Tracey-Lee disappeared from the Cresta Shopping Centre in Gauteng and is presumed to be one of the six girls kidnapped 19 years ago by Van Rooyen and his lover, Joey Haarhoff.




Please note that tarot will pick up

TRENDS /VIBRATIONS

of

PAST PRESENT AND FUTURE

- it will pick up anything that is 'out there' true news or false news - either way it can throw light on what is 'in the air' - please bear this in mind when you are reading the insights.

It is very important that 'readers' of the blog understand this, therefore one has to be very discerning when reading. Media news can put out stories that are not factual or are pre -mediated but Tarot can pick that up. It does,nt mean that tarot is wrong, it shows tarot can see what might be suggested. However when writing the tarot it may be taken as fact.

Tarot does not have all the answers or claim to solve issues. All it can do is show what it feels may be of USE or point out possibilities.

Please always read the following

ABOUT TAROT ON THIS SITE

which is a useful article in respect of all the Tarot printed for Missing people/children.

TAROT CANNOT BE CONSIDERED AS

100 PER CENT ACCURATE BY LAW.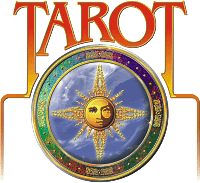 TRACEY LEE SCOTT CROSSLEY
10 SEPTEMBER 2012

I have a request on the blogger for a group of missing women and it seems from the report above on one that its thought they are all linked. However, I am going to look at Tracey as an individual and forget about any links or publications or information previously so that I can establish what is given for her alone. As there are more girls asked for in this request (see Post Missing Children/People link) I will write one for now and come back to write for the other girls due to the many pending cases here. When the other Tarot's are written if there are similarities I am sure they will show.

Meanwhile, please read all the notes regarding Tarot and what it can and cannot do. Tarot does sometimes give clues that are quite accurate but sometimes there is an amount of white noise also. I write what I get and hope that it helps. Please also go to other sources for factual information.

The only image I can find for this little girl is the grouped image showing 'victims' of Van Rooyen. I know I should know more about this grouping of girls but I truly have not heard of this case before!
Traceys image is the last one on the right so lets concentrate on her for the moment.




It does appear that Tarot is giving us North primarily on this card and number 12 or 31 which can describe a route or distance. I find this card a bit strange to be honest with you because Im not sure if Tarot shows me this as vicinity or whether in fact its to do with what happened. The reason I say this is because I have an area that might link to this card in mind and that is Soweto and possibly Blybank as there is a link South West and Im feeling that as an an area 12 there are possibilities or connections somewhere on that route as there is a gold link also?

True to say this card may describe someone from another country or someone with a foreign link and it may show them being stationary or someone walking. I see a grasping mentality here but there is also a money element to this. Now I know nothing much about this story but I understand that there are rumours this girl and others might have been sold as one theory and its possible or fairly reasonable with these cards to suggest that. However that remains to be seen.

We do have money issues, but I assume this girl was in a shopping center when she disappeared and the cards could be talking about that and showing us this too. But, there is a drug element on this card and drugs might have been used on this child.

Here we are looking at someone who is considered to be average height, slender with straight, angular features. Thin lips, high forehead, eyes look small and a bit piercing. The hair is dark and quick movements are shown here the countenance is shifty. I am actually getting someone who is in need of a bit of cash and up to the age of 35 they might have had car trouble or problems with a vehicle of some sort . It seems to me that this person is a bit of a liar and very cowardly. Tells stories but is a cheater and a thief.

I do see a lack of physical welfare here and perhaps this child being on her own and insecure. I have very rural kind of land in the cards and perhaps some kind of building here might even be an old farm or schoolhouse even old office but the accent is on a rurality. The money factor can bother me a little bit because Im not sure if this is money for the shops or whether there is something more to this.

I see some kind of jealousy and revenge here and embezzling or stealing I have no idea how that fits together unless this girl was stolen to be sold for cash. I just feel that the direction of Soweto might either be a link or may be connected in some other way. There are some references to small animals in these cards like vets or pets? also possible school links but property comes up too which might be rented or it could be that its abandoned. I am not sure about the work/financial aspects or why they would come up like this.

Thievery could point to abduction but it is the only link I could find in this set of cards and its not an outright statement. I do have a possible G name here. Having the Hermit linked can give us roofs and sexual matters or concealed situations. A Hill name, or mountain might come up and something 'bright'? lamp or lantern implied. Someone who may shave off facial hair? The Hermit links to a Lion as well as a roof and possibly something about the month of July. The whole feeling is off the beaten track campsites, or scouting can come up or just someone who is scouting?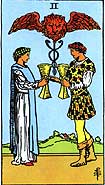 Asking where this child is we have the two of cups and the first thing
I think about here is the word Union. It is a 2 . It is also linked to initials M or W and West. There is also a 'lion' link in this card and a feeling of friends or siblings or companionship? Bells, 5 streams of water a white bridge and fountains can come up here and so can containers. A tree name can or may be seen and a building by a river? There might be a pair of shoes? Im getting the word Dolphin and the word crown. North also appears to come in whether road name or direction.

Im wondering about Crown North and the M2 ? Water is very strong in the two of cups and though it an be thought of as emotiona there are links to names areas perhaps that reflect descriptions of the sea, rivers and places near ponds or waters - brooks, springs, wells, wash-houses, sea shores, marshy land, but if in a house/building ,cellars, cisterns, bathrooms might show up

I may be seeing a mechanic here or someone who tampers with things or can turn his hand and the description I would have is fair, pale complexion, round face, grey eyes, hair on head face and one eye possibly larger then the other, short hands, fleshy plump person.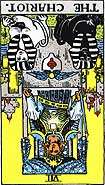 Finding this child according to this card is rather ineffective. If she has not been found so far that would rather reflect that reply from Tarot. I feel this girl was around someone she knew who she might have trusted and then realised somehow that they were not going to be who or what she thought they were.

It seems to me that someone drinks a lot and there seems to be three people here. Going back to this chariot we have the number 7 and this on first sight might look like a runaway train situation. It might also show vehicles that come to a stop. This card sitting next to the Lovers shows a stalker element or even an outside family connection or someone attached to the family or person in the family that is what we get with a Lovers card reversed. We also get decisions that might include 'lust' here . The Colour White might come up and some kind of pressure to the throat and neck. Spring, Bird, Lion and flowers might show up here.

Number 7 might be a route with a 7 in it, distance or timing. I am seeing something 'oral' here. I do sense a slide in searching however for this child. This vehicle might produce a tarp there is a canopy on this card and two horse one black and one white. The first direction seems to be a left fork South and West with colours orange and gold attached. North still comes back in though as does the description of places in the two of cups. I feel there might be a vehicle or some kind of mechanics or broken down vehicles. I could be wrong and accept that. A fence might be somewhere? and the feeling of being enclosed.

Talking about finding Tracey it seems to me that something may have come through by word of mouth perhaps the 7 is linked to July months? Even at this late stage I would be unsure if it is possible to find Tracey even if a lot of effort is made and if found really would be unexpected. Fisherman names might come up. However if any of this has occurred it is wise to understand that there are many obstacles to finding this girl because there has been a lack of direction.

May either as a word or month can come up and so can 'twins' and an arrow. I really feel that there could be unfortunate news when it comes to searching. There is an indication of 'illhealth' here.
I know the situation with Tracey has been linked to other girls all of whom I have been asked about but I feel that the best thing to do is write for each seperately and I will try to do this over a period of time.

Meanwhile I will think about this tarot and come back and add to it should I feel I have overlooked anything. This is a brief overview at the current time. I tend to think that sometimes guilty people can go free and Justice is never served because of it and that is the case here with Tracey. I have seen the colour Yellow come up. I have also seen transport like a heavy loader.

Opportunities can be lost trying to find this child because when positive information comes through somehow there is a failure to take notice of it? There a sense of manipulation that leads to helplessness to resolve issues but if looked at again might turn things around?

I cannot guarantee anything Tarot has given as 100 per cent perhaps though, something might help.

Empathy.


UPDATED 18TH SEPTEMBER 2012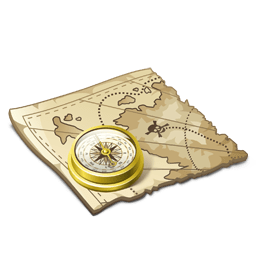 Dee has compiled a map which OUTLINES all the areas that Tarot may be touching on or may be describing. Please bear in mind that this is not guaranteed and Tarot can mean somewhere else entirely.


CLICK LINK FOR TAROT MAP

http://tinyurl.com/9dbloup