THOMAS ELDON BOWMAN

On 23 March 1957, 8-year-old Tommy was hiking with his family in Arroyo Seco Canyon, in Altadena, California. Near the end of the hike, Tommy ran ahead toward the family vehicle. By the time the rest of the family arrived, the boy was nowhere to be found. Contact the Los Angeles County Sheriff's Office at 323-526-5541 if you have any information.




Please note that tarot will pick up

TRENDS /VIBRATIONS

of

PAST PRESENT AND FUTURE

- it will pick up anything that is 'out there' true news or false news - either way it can throw light on what is 'in the air' - please bear this in mind when you are reading the insights.

It is very important that 'readers' of the blog understand this, therefore one has to be very discerning when reading. Media news can put out stories that are not factual or are pre -mediated but Tarot can pick that up. It does,nt mean that tarot is wrong, it shows tarot can see what might be suggested. However when writing the tarot it may be taken as fact.

Tarot does not have all the answers or claim to solve issues. All it can do is show what it feels may be of USE or point out possibilities.

Please always read the following

ABOUT TAROT ON THIS SITE

which is a useful article in respect of all the Tarot printed for Missing people/children.

TAROT CANNOT BE CONSIDERED AS

100 PER CENT ACCURATE BY LAW.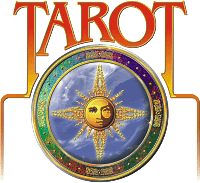 THOMAS ELDON BOWMAN
30TH SEPTEMBER 2012

I have a request here on the blogger to look at the Tarot for this little boy who would now be well into his fifties.

Tarot is written in past present and future trends. Please remember to read all the blogger notes about Tarot prior to this reading. You are also advised to read other sources which will hold factual information.





For Thomas I have received the six of cups reversed. Unfortunately with this card in this position it can suggest unsavoury elements in this childs life. Whether this is what happened after Tommy was abducted remains to be seen but this Tarot is not casting aspersions simply giving impressions that it is projecting. This card can suggest sexual or child abuse. The initial direction is West. We also must take note of the number 6. This boys disappearance is considered to be a no choice element and he would have had no choice in it.

There may be a stalker element here that makes me feel that someone could have either been following this boy or might have been stalking but this card is showing difficulties with areas around the family as often it could link to family interference or even someone outside of the family or linked in some way. Of course it just could be that someone followed them but I have to leave open all possibilities here.

This card can link to an abusive male and even possibly (not mandatory) an abusive female. What stands out most is the possibility of a someone who may have imposed sexual elements on this child. I dont like writing this because it feels to me that something is wrong with any stories about this case. If there are stories something is not ringing right with them. This card links back to our past and whatever has happened is linked to that so there must have been something around this boy in his life before he went on this trip. If not then I have to apologise but that is the way I am receiving this.

I also see some kind of 'diversionary tactics' being used at some point. I dont know if this boy actually went anywhere? It depends on the area that he went missing and where he was living at the time. In this card we see more then one child, there is another child here so did another child disappear as well? or does that get found out at a later date say in the future? we also have a house with a garden but I am not sure why I am shown that if this boy was hiking?

This card is linked to water so it would likely show that somewhere nearby may be a lake, or perhaps a river with a white bridge. A building near the water? I just get a stationary effect. There is also a tree name or may be an actual tree.
The name Clay or the substance clay.

Some kind of link to the North East is also prevalent. In general I have Scorpio which may suggest a hostile environment, that may indicate fear or threat, but Im seeing a lack of light or some kind of restricted movement. Deserted places where water might collect. Muddy or swampy grounds, or bogs or marshes. Lakes, or ruined houses near the water. Ice or snow. Black mud in particular. Basements or cellars might figure. or characterised by a lack of light and restricted movement.

These are descriptions that may be trying to name places but would include cold dark places. Or, even being shut in somewhere. Maybe it describes links to someone else, but I see undeveloped buildings that might need renovation or are illkempt. Damp and decay and possibly north facing walls and areas hard to get to. Potholes puddles and ponds could come up here.

There is a person description here which would bring forward someone who might be well builtand strong. Someone who might have hair and eyes that are dark, the eyes might be penetrating. Long face, short neck, often squat but hairy. This person is capable of the unthinkable.

A Tuesday comes up here.

Either way Im not feeling good about the situation with this first card and its difficult to interpret why Im getting some home elements yet at the same time feeling there is a predator. Unless someone went missing where this boy lived.
However best move on to the next card to see if Tarot can tell us anything about location.
Location is VERY difficult and all Tarot can do is give descriptions unless a name comes to me.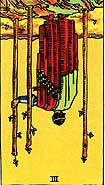 Here we have a card that tries to show us some form of location though I hasten to say location can come from all three cards combined! Thats a warning! This card is giving us a river where you would stand on the top of a precipice and see boats or its just the link to water here and no boats. The number here is number 3 which could be part of a route or distance. The direction is considered to be South at first glance but not to forget that upright could come out as North and we do have that North East link in the previous card. So some connection in these directions.

There is a possible motel here or place by a bridge considered to be a 'white bridge' but I just give that. There are five people here who are linked to attacks or quarrels or upsets reversed wands can give out sex and weapons as well as upright. Closets, wardrobes and confined spaces can come up in these cards also as can undersides of buildings.

This card is telling us that we have restricted freedom or that may show up. None of these cards seem to be favourable to this gorgeous little boy who when I first saw his picture I really saw what a lovely quaint little child he is and its a terrible thing that all these years have gone by with no sign of him. This card however, can bring up all sorts of surrounding landmarks, those connected to 'sand' or gravel, sports or sporty places, fields, motels, even walls, fences, or airports might show up. There is also a possibility of Hills or a hill name.
Colours Green and Red.

East comes up here and so do descriptions which may mean the landscape or trying to name a place but we have sandy and hilly ground, possibly newly built land or where construction work is/has taking/taken place. Land where there may be sheep and small cattle or stables for small animals. This card can talk about places that are unfrequented and where criminals find refuge. It is also telling us about hot fiery places or tells us about the bricks and mortar of buildings, like the covering of the house or perhaps ceiling or plastering.

A person description can come up here (not always relevant) but can show someone with redness in their complexion or hair. They could just be well tanned. They might have a lean body, long neck not that tall but seem strong. Its possible that they are bald or their hair is thin. Burns and scars can show up.

I feel that there might be an unsavoury male that might be a construction worker considering the pointers to newly built land. However, I am sensing that some details again need to be re checked because there could be opportunities to locate this boy if details are gone over more times. I just get the sense that something does not add up or that going up blind alleys or assuming things could have blighted this search for this child. I might be wrong but Im getting suggestions and then a feeling that, 'its what we are meant to think but'.......

However, we do have a building reversed and that coupled with the first card could suggest the foundations of a home or wet cement.

I am wondering if there is any connection to the coastal areas between Pacific Palisades and Playa del ray because of the airport there and whether Im actually looking over the water and whether the direction elements are linked to a person or the starting /ending or connection point. Please take my thoughts on places EXTREMELY lightly. I tend to muse on maps and it is not always right to do so as I could be way off key with my suggestions whereby Tarot itself that does not name places gets the point better through description.

However, in our first card we can connections to 5 streams an M or W and a bell name also. So I will mention that. Areas with the name Bell are South on the map from what I can see and there are hill areas. I will leave it to Dee to put the ideas on a map. I think there also might be a link to Arcadia.

Though I can see water scenes I am feeling it might be inland rather than right on a bay but that there are water elements nearby or a link to these areas or to someone connecting.

I dont feel as though news about location over the years has been right or there is something wrong with it. I also get the name HUNT or Hunter and a possible V name. No idea of what connection.
Im seeing something or someone very un co- operative. There is a connection in the first card to the word WHITE and also dental features and bones. I do not know if this applies to this child.
Also the word Rose can come up in our first card or Garland and that can come up here also in the three of wands. A lack of respiration could also be shown and a very abusive male and some form of 'trade'.
Im also seeing a 'charity'?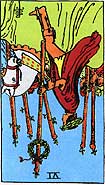 This card signifies delays in finding Thomas if at all he could be found. It tells us that there is a lot of frustration and delays in the motion of progress which rather looks like its very hard to find him.
The card does have a number 6 on it and we do have a 6 on the first card but we need to also consider a 9. When I see a 9 I think of a chapter that is closed. Yet, this boy is missing. Have people given up on him? Results are not positive here but it does not mean he is lost forever as for some reason things can be turned around? BUT this is a defeatest card and it would take a lot of hard work to achieve a positive result.

Again this card would normally signify South. That could be direction or name please remember this. The sun comes into this card which again could link to family and this is the search and find card perhaps it suggests that they have lost hope.

Perhaps things are thought about Thomas that are not true or that they are complicated. We do have to remember that this is a card of VICTORY. Yet we seem to have the negative side of that meaning that victory can be achieved but perhaps its a long road. There is an airport in the picture and there is also a HILL.

There are feelings of shoes? or something to do with a border or border line. Maybe we are being told its borderline to find him?
Again Im getting a link back to the North but perhaps more North East.

There is a description here of a possible person but no idea how it links if at all but someone who might have a large round head and prominent eyes. Strong taller than average fair or sandy hair, or bit of red, maybe with a natural curl. A perosn might have had thick hair but now I see baldness and a reddish/tanned skin. There might be some connection to this person perhaps?

Colours red yellow orange and gold - fiery colours .
Description of places might be to do with Royal names. Theatres, nice public buildings, monuments, public halls, auditoriums, parks . Palaces, castles and forts can come up.

There may be a link to difficult places to get to. Surrounding areas could be deserts, forest and places where you see wild animals. This all sounds rather like a link in to the three of wands so some of that information might be useful so I would take that into consideration along with all the information of the cards and combine it all. I am not sure if anything will help but if I can think of anything else I will come back to write it. There might be entertainment elements also so I will put that in. I feel there was something about the trip this boy went on that seems strange but maybe thats wrong. Anyway I leave what I have and I will come back and add if I feel I have missed something. I do sometimes but I will consider all that Tarot has given.

Please remember Tarot is not considered 100 per cent accurate by law. Tarot is not designed to point fingers as it is wrong to do that, what it tries to do is give descriptions that just might be helpful but you must really be careful when reading it. Often the outcome does link very much to many of Tarot's thoughts but in other ways.

One oddity I want to mention is the word BOW. This comes up in Thomas's surname. I am being told 'not bowman'? I do not know what that means.

Please check back to see if a map has been posted.

Empathy.
UPDATED WITH MAP POSSIBILITIES 1ST OCTOBER 2012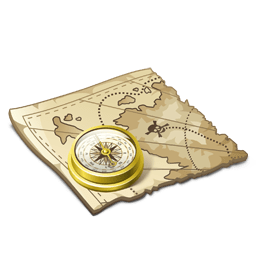 Dee has compiled a map which OUTLINES all the areas that Tarot may be touching on or may be describing. Please bear in mind that this is not guaranteed and Tarot can mean somewhere else entirely.


CLICK LINK FOR TAROT MAP
(Hit the Grey word that says MAPS)
Show on Google Maps