Luke Stout from Buckhannon, West Virginia was last seen by his family on July 18, 2012. He is 24 yrs old, about 5'7", 110-120 lbs, brown hair and eyes, clean shaven, large scar on his leg below his knee, he smokes and has southern accent.
His family says that Luke would not just take off. He helps to take care of his sick mother who terminally ill and can't walk. He knows she needs him. He always calls her when he is out to check in on her and to let her know he is OK.

Luke was last seen in Buckhannon, WV. He was wearing blue jeans, black T-shirt with the sleeves cut off, black sneakers with neon green shoelaces, and possibly a coat. The police have placed him on their missing persons list.




Please note that tarot will pick up

TRENDS /VIBRATIONS

of

PAST PRESENT AND FUTURE

- it will pick up anything that is 'out there' true news or false news - either way it can throw light on what is 'in the air' - please bear this in mind when you are reading the insights.

It is very important that 'readers' of the blog understand this, therefore one has to be very discerning when reading. Media news can put out stories that are not factual or are pre -mediated but Tarot can pick that up. It does,nt mean that tarot is wrong, it shows tarot can see what might be suggested. However when writing the tarot it may be taken as fact.

Tarot does not have all the answers or claim to solve issues. All it can do is show what it feels may be of USE or point out possibilities.

Please always read the following

ABOUT TAROT ON THIS SITE

which is a useful article in respect of all the Tarot printed for Missing people/children.

TAROT CANNOT BE CONSIDERED AS

100 PER CENT ACCURATE BY LAW.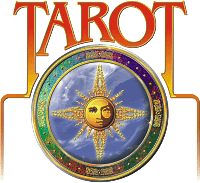 LUKE STOUT
26TH SEPTEMBER 2012


I have had an alert on the blogger for Luke Stout to profile him as missing. He has been missing since July and I have decided that I need to prioritise the cases for 2012 and I do believe his situation is urgent. I have therefore looked at Tarot and post my findings below. Please remember that I do not claim to solve issues, I offer Tarot advice which I hope may help to give clues but would advise you always read other factual sources of information. There are notes here on the post that explain Tarot and how it is written in past present and future trends.

Luke has been missing since July 18th 2012. As far as I am aware he is still missing , please advise me if this is not correct.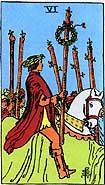 Wondering what may have happened and hoping that is what Im going to get information about I receive this card the 6 of wands. Firstly the card is a South card and the number 6 may have some significance whether it is distance or route or for another reason. This to me is a social acceptance card, looks happy really and it might be to do with Luke's work or place of business at least thats what it seems to be to me. There are others here perhaps a group of people and perhaps they have got together as it seems to be a teamwork card. This card is not reversed so I cant see anything hostile immediately on it so perhaps it was just a frame of mind on that day, feeling a sense of harmony being liked and accepted by others or some kind of team work going on here.

So initially was that feeling for me but in the background Im wondering if all is not as good as it seems, is there backbiting here or some kind of dissolutionment? is everything as good as it looks because I wonder ?

I get the feeling he has had to watch his back, but still on the surface it looks ok? - On this card I see a white vehicle and something green, there is always some kind of hidden thing or motive in this card and the words Laurel and Victory can come up here. So can the name Alex or Alexandria earlier on in these cards. I seem to see a vehicle and a lift? so we do have some form of transport here. I see someone who is quite strong and sports elements on this card.

Was he near work? I am not sure if something happened at work, near work or socially at work as this wand is a work card ? someone could have been betrayed? Its odd because I seem to think this boy could have done very well with working life or business or most things he put his hand to. He might have had delays in getting to where he wanted to be but he is the type to face obstacles and try to work things out.

I see him on a trip so he was going somewhere and in a car that is quite fast. I also think I see him between towns or leaving one and approaching another. So maybe there is a change in location here? There also seems to be some public acclaim but I cant figure that one out. Overall this card is coming out in a positive light so even though I can see all the horrible things in wands this is somehow balancing things out.

Looking at other aspects I have the colour Red and yellow.
Person description that might come up is someone with a large round head and prominent eyes. Strong and active, quite tall, broad shoulders. Fairr or sandy hair sometimes with glint of red and natural curl. Someone with thick hair but also an inclination towards baldness.

Im not sure if this is giving us hairdressers? sometimes these descriptions can be people or places as odd as it may seem. However, there is a connection to the direction North East and we seem to have places indicated or 'sound a like names' described as royal names, such as prince, princess, king, queen, also forts castles palaces etc. Theatres, auditoriums public buildings, monuments all come up here along with places difficult to get to namely deserts, forests areas where wild animals roam .
Heat and fire seem to come in the wands cards which could signify a fire whether outside or in houses because we can get fires/chimneys and heat sources connecting here. Possible name of Michael might come up.

Someone who has kept a promise or secret? not sure who that is but person may have had yellowish hair and possibly bear prominent eyes. Someone was trusted?
I am also seeing a hill or imagined slights or worries or imagined threats? someone may feel the need to hide? possible airports in the distance or airport, sandy roads, tarmac gravel?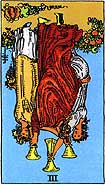 I feel in this card one is divorced from friendships there are three people in the picture and there may be gossip or backstabbing involved here so there are disunions on this card. This card is West and the number is 3.

There are concerns always with reversed cups of course in this card it seems we may have had a broken romance or a relationship might have fallen apart. An M or W might come up here and sometimes references to the word bell and five streams of water. I seem to see a bridge over water and a building nearby that. I sense the need here to want to be near family but I am not sure if Luke is or not because of the disunion I have here although the sun factor is strong. I dont think he would be away for the sake of it or have left home without a word so I would agree with that sentiment. There is a lot of water in the cups card and a possible link back to halloween? as I do have pumpkins in this picture.

This card seems to show a container but also a reference to a garden? but that might be the name of a place. Theres a connection North and a female comes up described as quite small in stature with a round face, pale complexion, small eyes, heavy breasts (or top half of body generally larger than the lower) I wonder if this person pregnant? might have two men connected to her?

The water element is strong in this card and can describe being near the sea, rivers and places near ponds or waters - brooks, springs, wells, wash-houses, sea shores, marshy land, or that they are names of possible locations or connecting links in some way. Also cellars can come up and anything to do with water in a house or around it. Also whether actual or name we have fields, fountains, baths, highways and desertplaces, port towns, rivers, fishponds, standing pools, boggy places, common shores, brooks and springs.
A plump fair person with something wrong with their eye perhaps one larger than the other or a wink or tic in their eye. Something comes up about drinking and being a lazy good for nothing. No idea who this refers to but could be someone with a lot of hair or may also have a beard?
Homeless places? / Fishermen references? There is isolation from others but the situation might be changing? or there was a hope to change it.
There seems to be a problem with this location as it is 'hard to get there'?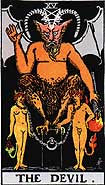 Asking when Luke will be found we have the number 15 this could also relate to 6 by adding together the numbers which could take us back theoretically to our first card. Perhaps the finding of Luke depends on the first card or the other way around. This card is about unhealthy associations. Here we see a man and woman who are bonded. They dont seem to bonded permanently like in a marriage because those chains can slip off but there are undesirable factors involved here that make finding Luke difficult. This card is linked to drugs sex and lust and sometimes violence the Devil is known by his flames and fanning them so there is a heat element here or perhaps it means the situation could get heated? This card is a South card as a rule or is linked South.

I feel that when Luke is found it will be by accident or it will be 'just like that' like a bolt of lightening. It is next to the tower card so it is suggesting that when something collapses or when a situation falls down then Luke can be found. However, it could also be describing a building too.

In this card someone lives in fear domination and bondage so it rather suggests being in that kind of situation with unhealthy elements around us. But there is hope that he will be found and I do think he will be though I cannot say quite when because there is a discretion element here.

Even with that discretion element it makes me feel that if/when Luke is found perhaps people will not get to know immediately?
Maybe the 15 (OR 6) is not a time factor but a route? November to January are months that could come up. I still have some kind of work link to everything. I am seeing skelatal structures and problems with knees. I do not know who this relates to. Tarot does not discuss the health of someone found but only that it is possible that Luke will be found . Place descriptions might be farms, or where there is farming equipment, farm animals, wood stores fallow or bare land, barren fields, land that is bushy and thorny, compost or soil . Storage places, possible links to boatyards or boats but all these descriptions can be names of places. Low dark places? like basements/ cellars . Walls, garden fences, gateposts and even international borders can show up.

Church names either actual or otherwise, church yards and or ruins can come up. Feeling confined or out of the way also shows up and being 'low down'.

Other descriptions could be deserts, woods, obscure valleys, caves, dens, holes, mountains, or , coal-mines, muddy places, wells and houses of offices. A Saturday comes up here.

I personally believe Luke will be found but I think you need to combine all the information and descriptions to give an idea of places or people or connections between both as Tarot cannot name places but tries to describe them as best as possible. Maybe something here will help but it is a very brief overview giving as much information as possible in time allowed. I will come back to look again if Luke is not found before end January or if I feel I have left anything out.

Empathy.
UPDATED 26TH SEPTEMBER 2012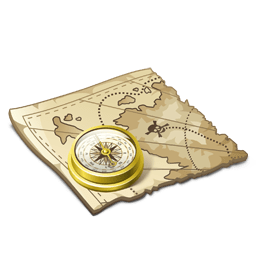 Dee has compiled a map which OUTLINES all the areas that Tarot may be touching on or may be describing. Please bear in mind that this is not guaranteed and Tarot can mean somewhere else entirely.


CLICK LINK FOR TAROT MAP
(Hit the Grey word that says MAPS)
Show on Maps
UPDATED 16TH AUGUST 2014
https://www.facebook.com/events/382397051825378/
MISSING PERSON: LUKE STOUT, LAST SEEN BY HIS FAMILY ON JULY/18/2012.... HE IS 25 YRS. OLD...BUT COULD BE TAKEN AS LOOKIN YOUNGER.