Kara Rigdon, 26, of Gravel Switch in Marion County who has been missing since July 17th 2010. She was last seen on Beechfork Loop Road in Gravel Switch, and last spoke with a family member in the early morning hours of July 18 2010

Rigdon is a white female with blonde, shoulder length hair. She is 5'4" tall, 160 pounds, green eyes with a dark complexion and was last seen wearing a white spaghetti strap shirt with black dots, dark blue jeans, black heeled sandals and miscellaneous jewelry. She also has a scar on her nose, tattoos of stars and the moon on the right side of her neck, a Harley Davidson tattoo on her left ring finger and a "West Coast Choppers" cross tattoo on her right ankle.





Please note that tarot will pick up

TRENDS /VIBRATIONS

of

PAST PRESENT AND FUTURE

- it will pick up anything that is 'out there' true news or false news - either way it can throw light on what is 'in the air' - please bear this in mind when you are reading the insights.

It is very important that 'readers' of the blog understand this, therefore one has to be very discerning when reading. Media news can put out stories that are not factual or are pre -mediated but Tarot can pick that up. It does,nt mean that tarot is wrong, it shows tarot can see what might be suggested. However when writing the tarot it may be taken as fact.

Tarot does not have all the answers or claim to solve issues. All it can do is show what it feels may be of USE or point out possibilities.

Please always read the following
ABOUT TAROT ON THIS SITE

which is a useful article in respect of all the Tarot printed for Missing people/children.

TAROT CANNOT BE CONSIDERED AS

100 PER CENT ACCURATE BY LAW.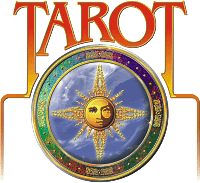 KARA RIGDON
4TH SEPTEMBER 2012

Unless I hear to the contrary I must assume that Kara is still missing and write Tarot to that effect.

Please remember to check all the information on the blogger as to what it can and cannot do. There are no guarantees that Tarot can solve any issue but it may give glimpses or clues that might help/assist.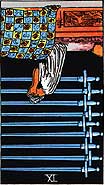 I never know what Tarot is going to show me and I also cannot say what relevance it will have in the big picture of events but this first card is a 9 of swords. Note it is reversed. This shows me that this girl is 'having nothing' to do with something. She does not want to be dragged down by the bad doings of someone else or a situation is such that she wants out of it. There have been some very depressive moments here in this card. Bedrooms can come up when it is clearly depicted but so can insomnia or problems or nightmares that we cannot get rid of.

However, this is swords. Swords are not very great cards when they appear because you know that something has occurred that has been unpleasant 9 times out of 10 and I would suggest here that if there was a plan here made by someone there was a big argument suggesting not to go ahead with that. There appears to be two people perhaps having that argument and it ending in some kind of stalemate. This seems to suggest this is the reason why Kara has disappeared as she appears to be 'mislaid for a time' in this card. There are links here to churches and also to water rocks stone and concrete. Even tunnels could come up but thats generalising a little.
What I feel is that she is 'stuck' stuck either in the middle of a situation or literally stuck.

The card shows seperation after an event and perhaps also it can suggest that an older woman could tell the truth about a situation and prefers not to? There could be more then one person involved here and also perhaps a seperation in a relationship in respect of divorce? I cant be sure whether that is the case but it does seem to me that three people in particular might be brought into this scenario somehow. Someone just covers up the truth dont they?

I think someone wants to avoid the police or legal entanglements so truth is not exactly given?
Swords can bring up knives and guns too weapons do appear but whether they are anything to do with this girl disappearing I cannot state for sure. Arguments cruelty and violence are part of it that I can see.

There is a 9 on this card but also a six - and we have to take those numbers into account in respect of time dates or routes. They might apply somehow.

Drugs can often show up on this suit of cards also so if it shows again in the tarot in the context then I should feel that it might have some bearing. A grandmother might be in the picture somewhere? or an older woman.

Trickery, deceit and rogues are in these cards so is kidnap or abduction a possibility but someone being moved is more likely.
If anyone appears doubtful regarding the disappearance of Kara then perhaps there is a reason to be suspicious about them. Perhaps it was Kara who felt that way and wanted to get away from someone?

I do have East in this card whether its direction or the name of a road I am not sure. However, the description of a person that could appear in these cards is someone tall with a straight body, more thin then anything with long arms, dark hair, good eyesight or a good piercing hazel. Whether eyesight refers to someone seeing something or whether someone wears glasses or there is a reference to that again I cannot be sure but will leave it here.
West comes up and for some reason I feel there is some 'mental illness' here with someone? some disturbed thoughts.

The vicinity Im getting is a place linked either actual or by name to hills and mountains, high places, barns and storehouses . Libraries and studies, the walls of houses, places where you keep things or purses or BANKS perhaps even riverbanks could come up here or names relating to money. High up can also mean near windows or places high up in the house like bedrooms. There may also be links to a computer? and books? Benedict?

I often think of transport systems being in the area such as Railways or airports so I will mention that but I dont have a specific link to that in my description for this card only that they might be around somewhere or linked as a name in the vicinity.

Yellow and yellowish green come up as colours. Back, head and neurological problems can arrive here and perhaps even the need of a doctor but this is a generalised view of these cards.
Perhaps Kara witnessed something she did not agree with? or there were violent or cruel situations that she just did not want to part of?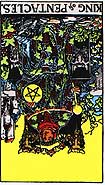 Generally this is a rural card but also a work/business card too and can be describing places near farms, schools and working places such as shops etc places for trade. Number 14 or 41 may have some use here but also the number 5 which seems to give me a very unscrupulous person who pretends that they help or guide the way but really they are not reliable! Church elements do come up in this card as does the letter K and keys - are there any keys that are lost? or perhaps the word Quay as in water or near water?

What I see is the word idle, idol or idleness, someone who is lazy and corrupt, a person who wants to make money out of others regardless of the outcomes. Someone who is strict and stern but actually they are just taking opportunities and using them. This could be woodland or near business premises and perhaps a sense of abandonment here or a place where nobody lives there or has moved out. I may be wrong but that is possible. I do see some employment links but as someone has lost their job I am drawn back to the thought of shops/businesses.

I am seeing greed and avarice and temptations of the flesh??
The word 'diamond'. I see finances/money/bookeeping so I am wondering if there are place names linked to Money?? School names come up here and so do small pets.

Real estate and possibly construction but more rented properties could show up here?

Someone who considers themself the boss but no longer is? Some jealousy indicated and an untrustworthy business associate is indicated. North comes up which may be a starting direction or part of a road name but I am seeing South East here. Also, someone showing up here is described as a short person but strong body, broad forehead, large head, prominent mouth eyes lips, dark complexion, or hair. Hair possibly black and rugged and someone with horrible hands. Has someone been digging? some impression here that somebody wants to make some VERY fast cash. Possible farm land but also names of horses/stables or where you keep cattle.

Farm land or pasture. No houses immediately near but she could be connected to one or just names in the area of where she could be - might be shed barn storage, or single type buildings in the vicinity possibly bungalows or cottages, cellars and lower type rooms possible because Im seeing a need to look at the ground. Fingerprints might help? or some form of impression. Is there a robbery?

Water possible in a name but I dont see that immediately. A woman is abandoned on her own. I see a big house and garden or some rural place and perhaps something in stone? Church factors could come up here. Christian? school or house of god all places that could be in the area or linked as a name perhaps and again two people who know something and say nothing or are connected too in some way.


Links to the throat neck and shoulder appear. Possible music link?
Gardens fountains and places like B & B might show up some kind of lodgings so Im wondering about rented properties?
The colour Black, or silver, Jewel or Jewelry and music?
Someone with dimples?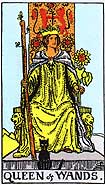 There might be a secret here. A woman here might hold it. But I am seeing some form of 'entertainment' yet wondering if thats linked to a place or not. The idea of a fast car a trip or holiday coming in here or is that linked to someone else?
The number 13 might be useful or the number 4 which would give me a boss.

Im seeing possible news reports about a show girl or someone in business here? A rainbow?

I think Kara SHOULD have been found very rapidly because the cards indicate that this should have been the case but if she has been it might be a secret? There might be red tape attached to this matter? Usually wands are weeks and that cannot be right as we are in 2012 perhaps it is referring to 2013?

However, I am linking her to a BOSS - if not a lover, spouse or father figure. That is what I have here and a fast vehicle. Who knows what colour that is, maybe red, black or white but it seems to be what I have.

I feel like someone is acting ? does that mean that they are not really helping in the search or perhaps its referring to something else. South comes up with this Queen but so does East . These are pointers that will be uploaded onto a map. Im seeing someone with a red face (Indian) or maybe it is aggression, or their original hair colour, the word TANNED or they are tanned, lean body, long neck, large boned but not that tall. Maybe someone here that is bald or has thinning hair. Again its a work card. Perhaps someone has pimples or dimples.

Im seeing places linked to heat or fire. Perhaps a fireman? or construction work? because there appears to be sandy and hilly ground, newly built land or where construction work is taking place. Land where you find sheep cattle or small animals and places where a criminal might hide? also considering construction, anything to do with bricks and mortar the places this stuff is made or the ceiling attic and eaves of buildings or plaster in a house. Fireplaces, brick foundaries anything of that nature where it is hot.

As for actually finding her with that black cat there then whoever knows or has a secret has to spill it otherwise we only have the number 13 as a possible route number and likely the number 4 might help. Churches, schools, religious links, mentors or teachers can come up here they could be people or place names but the number 5 is strong too. Perhaps thats a district.

I think someone who is sporty or linked to football, sports, motels can show up here OR that is just part of the vicinity. There is a river not far away and possibly boats or boat names. Maybe a bridge? I seem to feel her near a building just on the outskirts of a town.
Hopefully something here might help but I cannot guarantee this. I will put up a map as soon as one can be constructed. If I think of anything else I will come back to write it as this is a brief overview to answer the tarot request.

Empathy.
I wonder about BEDFORD which is further North???? But below is a map.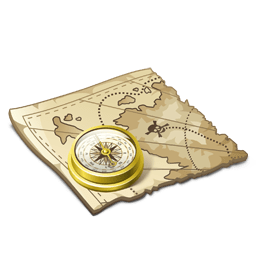 Dee has compiled a map which OUTLINES all the areas that Tarot may be touching on or may be describing. Please bear in mind that this is not guaranteed and Tarot can mean somewhere else entirely.


CLICK LINK FOR TAROT MAP
(Hit the Grey word that says MAPS)
Show on Maps
THE LAST NEWS UPDATE (

Posted here

20TH FEBRUARY 2013)
www.wave3.com/.../family-pleads-for-answers-about-the-disappeara...
Nov 29, 2012 –

"There is not a day that don't go by that you don't think today is the day that I'm going to get the news," said Sheila Tingle, Kara Rigdon's mother ...