Ray Gricar may also use the names Ray Lange or Ray Gray. He was last seen wearing a blue fleece jacket, jeans, and tennis shoes. He has ties to Ohio and California.

For almost twenty years, Ray Frank Gricar has served as the District Attorney for Center County, Pennsylvania. On the morning of April 15, 2005, he called his girlfriend and told her that he was going to go for a drive in his red and white Mini Cooper automobile along state Route 192 in Penns Valley, Pennsylvania. He was reported missing when he did not return. The car was located in a parking lot in Lewisburg, Pennsylvania, near the Susquehanna River, on April 16, 2005; however, Gricar has not been located.


If you have any information concerning this person, please contact your local FBI office or the nearest American Embassy or Consulate.





Please note that tarot will pick up
TRENDS /VIBRATIONS
of
PAST PRESENT AND FUTURE
- it will pick up anything that is 'out there' true news or false news - either way it can throw light on what is 'in the air' - please bear this in mind when you are reading the insights.

It is very important that 'readers' of the blog understand this, therefore one has to be very discerning when reading. Media news can put out stories that are not factual or are pre -mediated but Tarot can pick that up. It does,nt mean that tarot is wrong, it shows tarot can see what might be suggested. However when writing the tarot it may be taken as fact.

Tarot does not have all the answers or claim to solve issues. All it can do is show what it feels may be of USE or point out possibilities.

Please always read the following

ABOUT TAROT ON THIS SITE

which is a useful article in respect of all the Tarot printed for Missing people/children.

TAROT CANNOT BE CONSIDERED AS
100 PER CENT ACCURATE BY LAW.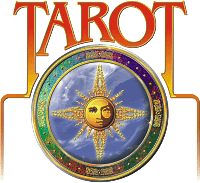 RAY FRANK GRICAR




3RD JULY 2012



I have been asked here on the blogger if I would look at the disappearance of Ray Frank Gricar who has been missing for around 7 years having vanished in 2005.

As always I can only give what Tarot tells me and hope that something might be of assistance. Tarot generally gives glimpses of past present and future but it is not considered by law to be 100 per cent accurate. Please always make sure that you go to factual sources of information.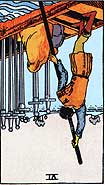 Looking at my first card for Ray I have received the six of swords reversed which makes me feel that there was no real way out of a difficult situation or problem. Here travel is also delayed and if anything can suggest danger in travelling near water. Water rocks and stones are on this card and so is the direction East but I will look at that again in just a moment. The feeling that comes to me is that it could be suggested here that the truth may have been suppressed in a situation because this card would show someone who needs help and knows that there is no help that can be given and some kind of situation has got out of control.

Even looking at the journey of these cards could suggest being caught between two people even the possibility of a heated situation but reversed seems to suppress this in some way, if Ray was trying to get away from a situation then it has had some problem which was making his life difficult. Guns and weapons can come up on the swords cards, but also I have the possibility that perhaps he or someone was going to make some kind of confession or declaration and that has been 'stopped'. It can suggest an unfavourable issue of a lawsuit might be involved here. So, this first card is telling us really that 'someone is heading for trouble' and there is no assistance there for them and we get an out of the frying pan into the fire kind of situation.

The numbers here are 6 and 9 to take into account. Whatever plans that Roy may wish to have made seemed to be overturned.

These cards can also represent cutting sensations and that can be actual or indeed it may be a 'seperation' of sorts. All sorts of things can come up with this card. We can have three people here and someone acting as a spy or even a rival so it would indicate to me that this is not just about Roy but to do with others also.

The North West comes up here and so do deep wells, quarries, mines and land that has recently been dug.Places that are high off the ground or above the general eye line perhaps hills, or land that is uneven or with an eccentric skyline even mountains as they can often show in the swords cards. Aviation can come up here so perhaps airports might be included in the vicinity but if he is connected in a house, roofs, attics eaves or upper parts of a house can show here. Tarot cannot say a name but can describe in this way names or places linked possibly at the time.

Locations near water, fountains or springs and even vineyards can be included, also if inside a house, taps, showers or where all power supplies emerge. Water has a link.

Poor circulation, links to the heart, whether actual or just afflicted even by stress can come up here. Drug matters may show also and perhaps 'surgery'? Perhaps problems to the 'shin' or legs?

Perhaps someone wanted to go away in order to get over difficulties and disappointments but was unable to do this, I just seem to sense a state of stalemate and a feeling of being 'locked-in' or 'cornered' into an uncomfortable situation. Perhaps a situation needed a solution because until one could be found it would keep coming up again and again and somehow it has resulted in Ray's plans being delayed, postponed or even cancelled altogether.

Dealing with 'rogues' could come to light here too as swords are not always the most pleasant of cards.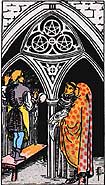 This card shows a building being build by three people. Interestingly it is a pentacles card and all pentacles cards are linked to rural areas as a rule, earthlike. Penn Valley has been mentioned and it would be true to say that valleys, parks and rural areas are here. A yellow apron can show in this card though how it could link but we do have a three here. An arch is also given here which could be a stone bridge or something stone?

Though North is mentioned, South seems significant whether in direction or name. Also Farms, farming equipment, wood stores and places where farm animals roam. Fallow or bare land, barren fields, land that is bushy and thorny, or where there are dunghills, compost heaps or soil prepared with manure. Locations that are low down, either near or on the ground in particular, Water can come up here too either in name or place due to the fact that boats and their sails or storage for either can come up.

Walls, garden fences, gateposts and international borders, church yards and ruins can show here and inside the house it is a low dark corner, on or near the floor, doors, closed in or confined spaces, earthy objects and those associated with waste disposal.

It does rather seem to give us a building or areas of these descriptions along with the number 3 which could be a route or it could suggest links to three people. Outside the town seems to be what I have perhaps also the letter G might be significant.

I am seeing problems with lameness, or someone with a limp or something wrong with their leg?

I see some kind of weighing up of personal and work matters here and again some location that could be linked to water or somewhere nearby.

I am getting something about 'payback' here. I really feel as though a prestigious career was here for this man or someone because it seems to give some kind of work contract trade and business links so perhaps that has something to do with the building that I see?

Sometimes college/school/university names or place can come up here also. There is also something about two dogs? and the biological home? but again I feel like there is a necessity to study all the facts once again?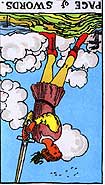 This card gives me the misguided witch hunt theory when enquiring if/when Ray will be found. We do have a number 11 on here and a feeling of espionage. Water rocks and stone still come up here and possibly 'mountains' railways, airports or some form of travel.

East once again can show here, but North West is strong and all the descriptions of the first card do seem to show up here. I really get the impression that its folly to ask when Ray will be found but am not sure yet why that might be. The swords can end in Police matters but as that would be reversed it make me wonder if it is something we are not supposed to pry into. Its a little bit difficult to decide.

Maybe something is here that is not 'by the book' or perhaps I am not given anything specific in case the wrong people get involved. I am really not quite sure. However, number 11 is here and that could equate to 2.

Looking at what Ray did for a living it does seem he has a job that is in the high powered legal field. Maybe this has something to do with why finding him has posed a problem? was he under undue stress and strain? Im receiving some kind of lack of motivation because it seems that it would be hard to get to the truth of when he will be found or even if he has been found. I wish I could throw more light but this is what I have.

Tarot tries to give its viewpoint but of course I cannot guarantee all what I see is going to help, I hope somehow it might but we shall have to see if any news comes to light.

Empathy.

UPDATED 5TH JULY 2012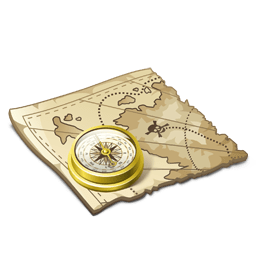 Dee has compiled a map which OUTLINES all the areas that Tarot may be touching on or may be describing. Please bear in mind that this is not guaranteed and Tarot can mean somewhere else entirely.




CLICK LINK FOR TAROT MAP




(Hit the Grey word that says MAPS)
Show on Google Maps