MANCHESTER, Tenn. – The longtime girlfriend of a missing Coffee County man is not a suspect in his disappearance after successfully completing a lie detector test on Tuesday morning.

Manchester police Detective Ray Stewart told Nashville's News 2 he spoke with Jessica Poe and believes her when she says she dropped Leo Paul Massicotte off near Arnold Air Force Base following an argument on July 3rd 2011.

Poe told authorities she left Massicotte near the Lexington subdivision off Skinner Flat Road.

The two had argued about Massicotte lying about going to work when he apparently instead went fishing.

Read more: http://www.wkrn.com/story/15065486/missi....ttype=printable

Anyone with information on Massicotte's whereabouts is urged to call Manchester police at 931-728-2099.





Please note that tarot will pick up

TRENDS /VIBRATIONS

of

PAST PRESENT AND FUTURE

- it will pick up anything that is 'out there' true news or false news - either way it can throw light on what is 'in the air' - please bear this in mind when you are reading the insights.

It is very important that 'readers' of the blog understand this, therefore one has to be very discerning when reading. Media news can put out stories that are not factual or are pre -mediated but Tarot can pick that up. It does,nt mean that tarot is wrong, it shows tarot can see what might be suggested. However when writing the tarot it may be taken as fact.

Tarot does not have all the answers or claim to solve issues. All it can do is show what it feels may be of USE or point out possibilities.

Please always read the following

ABOUT TAROT ON THIS SITE

which is a useful article in respect of all the Tarot printed for Missing people/children.

TAROT CANNOT BE CONSIDERED AS

100 PER CENT ACCURATE BY LAW.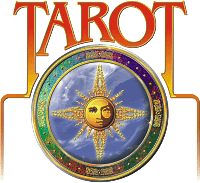 LEO PAUL MASSICOTTE




4TH JULY 2012



I have been asked about Leo and whether I would look at the Tarot for him. There are many requests and I have had a second request for him here on the blogger. I just want you to be reminded to read all the notes about Tarot and how it works and note that it gives information that is past present and future. These are glimpses rather then full detail. Tarot is not considered by law to be 100 per cent accurate and for that reason please always go to factual sources.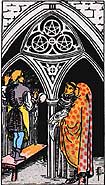 First card for Leo made me think 'whats the problem here'? as it seemed on the surface to be a positive card and speaks about work and transactions regarding business. Perhaps even a work contract could appear here. All I know about this case is what is written above that Leo's girlfriend dropped him off at the airport.

This card can indeed show a bird though not seen it is part of this card and makes me wonder if that story is true. I am getting him or 'someone' weighing up between work and family matters and there is water nearby. The card depicts North as a rule and the number here is three.

I see him outside of a town with all his possessions on him. Did he move out of somewhere? and find himself with nowhere to go? All that seems to come to me here is work matters and perhaps promotion for a new job or applying for a new job because that is the way these cards can lead. The ace is a work contract and good fortune is linked to that and there does not seem to be anything I can see right now that is giving me a cause for alarm which is pretty odd as this guy has been missing for a year and obviously family are wondering where he is.

So I feel a little bit stumped as all I am seeing is paid employment and perhaps business premises. I seem to see possibly three people here who are involved in the same kind of work?

South direction is here too whether in name or place and I am getting descriptions of farms, farming equipment, wood stores and places where farm animals roam. This would include landscape that is fallow or bare land, barren fields, land that is bushy and thorny, or where there are dunghills, compost heaps or soil prepared with manure. Locations that are 'low down and perhaps dark' and also linked in are places where you would find boats or perhaps boat storage perhaps a boat yard.

Walls, garden fences, gateposts and international borders can come up here as can church yards and ruins. If somewhere inside, close and confined spaces.

So these are the references I seem to have but nothing is giving me much indication of what might have occurred. The only thing is that someone here might be limping and there may be 'snow' ? I feel as though there is three people walking together past a large building but not going in.

Did Leo owe any money or was there any debt? sometimes this can come up in these cards. Foundations of buildings can also come up here too.

I think I just want to move on for a moment because I cant seem to find anything that is strong in my first question. Perhaps there is bricklaying or someone building a property here or just general labouring that I can see but valleys, parks, open spaces, gardening, gardens rural areas and even arches can come up here.

Overall I just see someone who is working?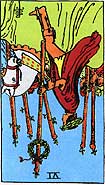 This next card now seems to be probing and does seem to show me that there have been some very heated quarrels here but this is not a good sign to see this five of wands reversed because this could have got out of hand. We must take note South is coming up on this card.

Sex and weapons come up on this card and there seems to be a problem here about a trip or new career or anything to do with working matters. Perhaps the first card is discussing work but this card is telling us that there have been huge quarrels backstabbing and treachery here. Some trip here is completely delayed, did he actually go to the airport as cards representing airports arrives in the 8 of wands and that would be reversed which does not quite seem to show him reaching there?

Im just not sure that the full story is here. I see some kind of delay or deferment of a trip and a feeling that we 'dont agree' about doing this? as choice and decision is taken away here so there is no meeting on minds about the next step to take. Im feeling that there are some messages or information that are not ringing right here.

Also there is a delayed travel in the Knight of wands and a very argumentative woman who really flys off the handle?

However, these are 'working' cards as such but when they are reversed no action is taken here, and this leads me to feel that there are some factors that might not be coming out? perhaps its all just boiling down to the couples disagreements?
The North East comes up here and though the references may seem odd I am just giving what I have for these cards.

Stomach throat and back problems can come up here and also if it comes to 'names' of places they are royal sounding names such as palaces, castles, forts.? also Im getting theatres, lavish public buildings and monuments, public halls, auditoriums, parks; inaccessible places, deserts, forests and areas where cattle or wild animals might roam. Im also seeing heat fire and chimneys.

Now somehow these descriptions may help it is just a matter of chewing them over. It seems to me that Leo was unable to defend himself at some point because we have a Hill mentioned here and it seems to me that something could have occurred there or near there. I do seem to feel that there is a problem somewhere with money and possibly owing money, I could be wrong but debts can come up in these cards and because of that can cause problems for someone.

There is just a feeling that one might be taken advantage of in some way here and that we are told we could not sit on our laurels but at the same time there is a situation that requires attention and perhaps was not sorted out. Bills and debts just seem to fly at me yet in my first card I did not really feel that money was a problem.

Some messages or information do not seem to have been received either that is why I wondered about whether Leo actually did get to be dropped at an airport.

I actually see him somewhere there is a building on the outskirts of town because the buildings seem to be behind him. Thats what I have is there an amunition or weaponry department or place in the area. Im trying to think about the weapons that could appear here or maybe some threat or feeling that we are stressed or overwhelmed with everything.

Its almost as though words are in my mouth and

Im not seeing exactly 'it' but these wands are cancelling out the destination for the airport.

Sand can come up here and tarmac but it seems to be reversed. I also see construction sites and I wonder if that is where the building comes from in the first card, building as in building construction? I could be wrong but I am here to give what I am getting and any small part of this could be useful.

There are often sporty elements in these cards too so are there entertainment places nearby, like race tracks or anything to do with fast cars? I will have to look at a map to see if I can make sense of what Im being given here. But number 6 is here and that is reversed to the 9 and would suggest that Leo could have been attacked or waylaid in some way by others. Others means any number of people but perhaps its between 3 and 6 or that those number of people could be a part of a group? It could also be route numbers. Also the word Victory or Laurel might appear?

Wands are angry cards reversed so we have to take that into account that negative emotions are here in some way. There might be a big river or a large river somewhere in the vicinity and possibly ( only possibly) a stone arch or bridge. Sometimes the name Alexander or Alexandria can come up but it is very vague in this reading as it is at least three cards away.

Stress worry and anxiety seem to be here but a real sense of treachery too . Perhaps walls and fences might come up.

It is possible we should take in the direction and think of a new location because I see some kind of feeling that someone let someone else down and a true lack of confidence is here making a person want to just walk away and begin anew. Things can get too much for anyone and perhaps there is a sense of that here.

I feel this card is throwing out a lot of different feelings. As always its never wise to think the worse just because cards are reversed but clearly its obvious that the person has encountered some real bad trouble and need to escape stress and worry. So as always I think one has to be positive at all times.

I feel as though Leo might have been feeling knocked down and critiscised in many aspects but we do still have a fast car here and hopefully this is not a real happening.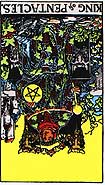 Asking when Leo might be found I think he will be. This card is normally a card for years if we talked about timing and there is a 14 on this card however, this 14 could actually represent other time periods or even distances. This card is North once again but we have got this reversed .

It

might indicate that two people do know where Leo is it might also link to a working area. The letter K might come up and also we have to take into account the word KEY or Quay here . Church names could come up or some links there.

I am seeing some kind of money bribe here and an untrustworthy business associate? Not sure of why that is but this Tarot like all is a series of messages and they drop out all over the place and I just have to write them down. But when the King of Pentacles is reversed we do have to consider that theres some kind of lazy corruption here regarding Leo being found and I cannot account for why this shows up.

If Leo has children would he have concerns about moving away from them or would he feel they could be ok without him? I dont know why I should be asking that but perhaps he felt he could not provide for himself and family?

The colour Green comes up here and South East. Stables might come up in 'names' or cattle or where things are stored in relation to horse or cattle. Farm land is strong and so is pasture away from housing estates Perhaps barns, or single storey buildings in particular cottages or bungalows but the feeling is low rooms or cellars coming in because Im getting areas near the ground.

I really am not sure if anything will help but perhaps under a building or work building or even a home might show up here or nearby.

I would not have thought it was at a great distance from a home that Leo knows or a workplace that he knows. As for the timing yes that is difficult but maybe we should just say under

14

because that is all I have and it will stand either for some form of time weeks, months years

or a year

or perhaps it could signify a route.


1

and

4

is 5. That card brings me to the heirophant and I have already spotted the fact that two people do know. Its not funny or amusing when people hold the key to a missing person but do not say anything about it but it seems to be the case here.

Nobody should expect Leo to be perfect but he is a nice guy who just cannot please everybody all the time and I get that feeling of frustration with him. His health may be below par because physically there are problems with this card and with the wands where his security is compromised. I would look around any areas that are linked to anywhere linked to 'home' or work.

I also feel there is some kind of jealousy or revenge in respect of finances but still have not figured that out as I do not know any details of this situation with Leo. Maybe someone wanted to teach another person a lesson?



It is possible to find him yes, but I see him as hidden and concealed so I would not have thought it would be the easiest of tasks.



Maybe something here will help but I cannot guarantee every detail is 100 per cent correct though feel some information may be of assistance. Something White comes up and possibly something dental. I also get the feeling that NOT LEO is being said to me did he call himself by another name? I really feel someone has been very abusive and dominating possibly to him and the name of a bird comes up as does Spring. A bird could be Falcon or hawk or eagle I do not know which but also is there a car linked to him if so check the car.

Meanwhile, family interference or someone linked to family can show up as can stalker qualities and somehow this has made life difficult.

Roses, flowers gardens rural areas, valleys can all be seen in these cards as are parks. Perhaps some places have not been studied properly as there may be fingerprints to be found also how it connects I cant be sure but a dog or two dogs linked to a property.

I wonder if there is a link to theft or burglary or some dubious links to finances?

I hope Leo will be found and that the search continues in a positive light. Tarot covers issues past present and future and I do not know which information is strongest in each category so please take into account all that is here as some information can be jumbled or come out as separate messages.

Empathy.

UPDATED 5TH JULY 2012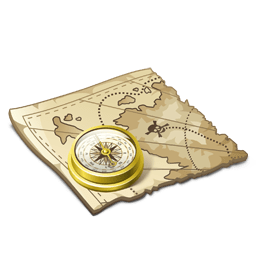 Dee has compiled a map which OUTLINES all the areas that Tarot may be touching on or may be describing. Please bear in mind that this is not guaranteed and Tarot can mean somewhere else entirely.




CLICK LINK FOR TAROT MAP




(Hit the Grey word that says MAPS)
Show on Google Maps
UPDATED 3RD FEBRUARY 2015
Im so sorry about Leo. Dee sent me a little note to tell me '
Im sure there are other factors that do link to Tarot as I can see that Tarot has shown us a few elements that coincide with reports in the news. I have to say how sorry I am for the family.
Wattendorf Memorial Highway this is where the remains were found if you look at the map where letter A is HE WAS FOUND 19 Mins away so very close. were right on that area he is where he came up missing from then.
http://www.timesfree...manchester-man/
Two men were squirrel hunting on Monday when their dog came across human remains on the U.S. Air Force's Arnold Engineering Development Center property, which is adjacent to Interstate 24 just north of Exit 117.
The hunters contacted AEDC authorities, according to Manchester police, and a multi-agency law enforcement team composed of AEDC, the Air Force Office of Special Investigations, the Tennessee Wildlife Resources Agency and city and county police forces responded.
"The remains were found really close to an area where we specifically looked for a missing person," said Adam Floied, assistant chief with the Manchester Police Department. "The terrain was very dense and difficult to navigate."