Last known contact was on 16th July 2009 when he had a flat tire on his 1996 maroon colored Ford Explorer south of Wheatland, Wyoming. Bradyn's vehicle was found abandoned later in the day on along northbound Interstate 25 near mile marker 122 (north of Wheatland, near Douglas) in Converse County, Wyoming. There is no evidence of foul play but Bradyn's family is very concerned about his welfare. Bradyn may be in possession of a 9 mm handgun. He may be carrying a blue Nike bag

Another image below.




Investigative Agency:
Olathe Kansas Police Department
913-971-7455/ 913-971-6950





Please note that tarot will pick up

TRENDS /VIBRATIONS

of

PAST PRESENT AND FUTURE

- it will pick up anything that is 'out there' true news or false news - either way it can throw light on what is 'in the air' - please bear this in mind when you are reading the insights.

It is very important that 'readers' of the blog understand this, therefore one has to be very discerning when reading. Media news can put out stories that are not factual or are pre -mediated but Tarot can pick that up. It does,nt mean that tarot is wrong, it shows tarot can see what might be suggested. However when writing the tarot it may be taken as fact.

Tarot does not have all the answers or claim to solve issues. All it can do is show what it feels may be of USE or point out possibilities.

Please always read the following

ABOUT TAROT ON THIS SITE

which is a useful article in respect of all the Tarot printed for Missing people/children.

TAROT CANNOT BE CONSIDERED AS

100 PER CENT ACCURATE BY LAW.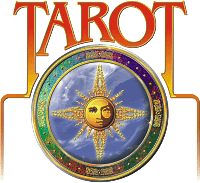 MICHAEL 'BRADYN' FUKSA




26 JUNE 2012



I have had a request here on the blogger to look at Tarot for Michael Bradyn Fuksa. I will address Michael as Bradyn as this is how he is known. Please remember to look at the Tarot notes on this page and take note that tarot is not considered 100 per cent accurate by law and that all information is in past present and future trends.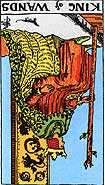 First impression is wondering if he had a problem with his car that caused sparked an argument or feeling of irritation. Clearly this car was found so it might have run out of gas or there might have been a problem with it. Here we have someone who is acting really irritated and throwing their weight around in regard to that vehicle coming to a halt.

I feel as though there are a group of people - maybe a gang at some point. Someone here might be hitching too either picking up a ride or the one thumbing it. It might be Bradyn himself who hitched but this does not seem to have been planned but more like 'no choice' being 'away from home' it seems to make me feel that he was trying to get back as our home card is reversed.

Tarot sees snatches of things but it depends whether I have seen rightly or not but sex and weapons come up here and a situation where he or someone else could not stand up for themselves because there is too much oppression in these cards that suggests violence or violent actions that were swift and quick. Quarrels and heated arguments and possibly even revenge can show up here. I might be seeing a group of people who are acting out of the jurisdiction of the law or that there has been some rash action here. I dont know if there is a hold up but there seems to be a get rich quick scheme here of some kind, just really daredevil behaviour going on, power hungry type of feelings but not sure who to attach this to right now.

Perhaps he got involved with people whose integrity was questionable whether voluntary or not either way this card does show some kind of warning that its best 'not to go along' with other people so he could have been grabbed. There is often a Hill in these cards but I see him 'past' that hill.

South usually comes up here and the number 14 or 41 or 4 and 1. I think at least three people and maybe up to five . I am seeing some fire or something burning and South either as direction or name of road. I dont know, but there is someone, (might be a woman) losing control or screaming or shouting. I am seeing construction here or possible links might even be to do with an ex worker or employee somewhere?

Walls and fences seem to come up here. Someone acting aggressive. There may be some kind of daring sports element or perhaps a 'hotel' might show here .

Im getting 'Royal' sounding names here ? and North East. Places that are actual or might link to names, theatres, posh public buildings and monuments, public halls, auditoriums, parks; the royal names might have words such as palaces, castles, forts. Difficult places to get to such as , deserts, forests and areas where wild animals might be. Fire/firestations, chimneys - a fire connection? perhaps indicating country is hot? or to be taken as given . A connection to a shoe is here. Agricultural land but with water linked. Sand?

The bottom line is feeling that Bradyn has run into trouble somewhere here before reaching a 'town'.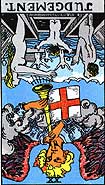 Not the greatest of cards for location. Number 2 or 20 here. A feeling of the past catching up with Bradyn here. For some reason I see Bradyn in a basement it might be that its at another point and not a current location but that is what I feel I might have. Certainly water seems to link here and stone or concrete and the elemental feelings are that ruinous buildings can come up here, swampy boggy ground, black mud, somewhere confined, a feeling of restriction of movement or some form of imprisonment or just a feeling of confinement strong.

The North East comes in strong for me and for some reason I see some kind of sexual elements here. Hostile environment and fear of threat . Smelly lakes or underground places again that water element here whether its damp or decay I see, but there is a criminal element here as it shows where 'criminals hang out' ? Maybe untenanted buildings or those needing renovation or demolition that is what seems to come up here and I see to have a finger pointing somewhere towards home or family but I cannot link yet why that is but North facing walls near Gardens can come up. I think Im being told to 'wake up' because there is something that is not adding up and we are supposed to see it? Rubbish heaps can come up here.

Churches or some kind of reference is coming up perhaps cemetaries or tombstones or maybe thats some other reference to stone ? I feel Im getting 'not Michael' here whatever that means but perhaps its because Bradyn is used and not his first name?
A linking to gold and possibly a triangle here water/land both together and 'flowers' ?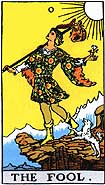 I feel with no given time slot on this card I cannot suggest when Bradyn will be found. North West has been shown on this card and so are cliffs, rocks and high places. Note a little dog is in this card too and seems to warn people off? A B and a J, a D and R might come up regarding the search. Names of people or initials perhaps. No numbers here to give but I am getting a crossroads here. I also have the colour yellow and a reference to SPRING .I might be seeing 'tools' here.

Locations and searches might link around deep wells, quarries, mines and places over land that has recently been dug. Hills, or land that is uneven, Airports in the vicinity perhaps. Also connected might be the roof, attic rooms, eaves, or places towards the upper part of the house these may be descriptions of names of places or actual at some point or other.

Fountains, Springs, Vineyards or places connected to water. Even taps and Showers or where power supplies emerge can be descriptions here too. North West seems strong.

I feel as though there is some kind of 'secret' surrounding Bradyn and that possibly a woman may be aware of something and not saying anything. The colour blue comes up here and so does a hood or 'hoodie'. There may be some strange things around Bradyns disappearance that dont add up perhaps we need to bear that in mind.

Bradyn could still be in his regular home town or not far. No guarantees on this but its possible. Olathe might figure?

Tarot tries to give information that might bounce or trigger thoughts and I cannot categorically state that it will definately find Bradyn, but maybe something might help here.
This is a brief overview and maybe someone might feel its useful.

Empathy.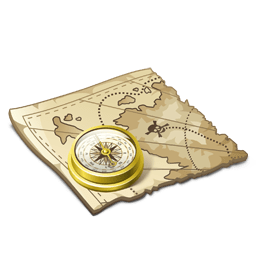 Dee has compiled a map which OUTLINES all the areas that Tarot may be touching on or may be describing. Please bear in mind that this is not guaranteed and Tarot can mean somewhere else entirely.




CLICK LINK FOR TAROT MAP




(Hit the Grey word that says MAPS)
Show on Google Maps
UPDATED NEWS 9TH MAY 2015
Remains of Olathe man, missing since 2009, found in Wyoming