Lutricia Steele
Missing Since: May 1, 2008 from Schenectady, New York
AKA: Lurtica Zasa, Lutrica Zasa-Steele, may use nicknames Trish or "TT"

Lutrica was last seen May 1 when she left the home she shares with her mother, Ethel Zasa, and her children. "She said she'd be back in two hours to pick up the kids and go to a barbecue," Zasa said.
"She never came back, and I haven't heard from her".
Her hair color is naturally brown but was dyed blonde when she went missing.

Investigating Agency
If you have any information concerning this case, please contact:
Schenectady Police Department
(518) 788-6566




Please note that tarot will pick up

TRENDS /VIBRATIONS

of

PAST PRESENT AND FUTURE

- it will pick up anything that is 'out there' true news or false news - either way it can throw light on what is 'in the air' - please bear this in mind when you are reading the insights.

It is very important that 'readers' of the blog understand this, therefore one has to be very discerning when reading. Media news can put out stories that are not factual or are pre -mediated but Tarot can pick that up. It does,nt mean that tarot is wrong, it shows tarot can see what might be suggested. However when writing the tarot it may be taken as fact.

Tarot does not have all the answers or claim to solve issues. All it can do is show what it feels may be of USE or point out possibilities.

Please always read the following

ABOUT TAROT ON THIS SITE

which is a useful article in respect of all the Tarot printed for Missing people/children.

TAROT CANNOT BE CONSIDERED AS

100 PER CENT ACCURATE BY LAW.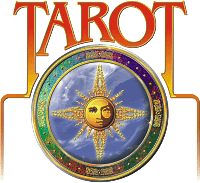 LUTRICIA STEELE




14TH JUNE 2012



I have been asked via mail to look at Tarot for Lutricia Steele. Please remember to read all Tarot notes and remember that tarot is not considered 100 per cent accurate by Law. All insights are written in glimpses from Past Present and Future trends.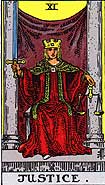 My first card for Lutricia just makes me feel that she wanted to put something right. It might just be to do with everyday life and responsibility. Maybe she found things getting 'too much' for her and wanted to find some kind of balance in her life. This card can appear sometimes when we seek some truth for ourselves or even face the truth.

There may have been a debt or some kind of legal matters or something weighing on her mind that she needed to sort out. Thats the first impression I seem to have. As this is a card for cause and effect it makes me feel that its because of things that happened in her life that she may have vanished. It just feels as though she went off balance with everything.

I do have the colour Green here and the number 11 or 1 and 1 making 2. Its just that I see her making a judgement about some issues that might have been in her life. The direction I seem to have here is West which might be a starting point but could also be name of route. I am not sure if this is a foul play disappearance or not but this card is showing me hillsides mountains airports, airforce bases and communication towers. They may be in the vicinity or names for things/places.

Sandy gravelly ground seems to come up here but so do barns and outhouses away from other dwellings also upper rooms, wardrobes and rooms within rooms.

It seems that she went 'on a trip' meaning went out and these other points seem to be part of it? I also have a 'thursday' mentioned here. I am sensing hardship and a painful event here or was concerned about something legal? I also am sensing someone who was recovering from feeling unwell or ill and something white here. I just feel like she might have even heard or been victim of something she thought was not right or true and had to do something about this? I have a TH or a P here.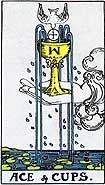 There may have been an unexpected message to Lutricia because here we have that or a chance meeting and an invitation to friends and even possibly to a party or some kind of gathering. There may be an M or W here .

She might even have accepted a lift from someone she knows but I seem to have her home town here. Her family cards come up so unless she made a home elsewhere I feel I see her own home town. This is a water card though and West . I sense some kind of persecution or punnishment in these cards and great disappointments over love, relationships or a need to be forgiven or to forgive someone else. Was this lady suicidal at all? or carrying some burden I wonder.

North West is the strongest locational factor and areas or places connected either described here as actual or by name as to where Lutricia might be would include deep wells, quarries, mines and land that has recently been dug. Hills and odd skylines, airports can all come up here and also roofs, attic rooms up high or high up in houses. The water element cannot be ignored so there might be a white bridge or somewhere with a bridge in the name, fountains, springs or places with water all figure . The number here is ONE. I feel like there is some 'sacrifice' here whether for love or otherwise and a tree comes up here or tree name.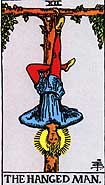 This card seems to suggest that Lutricia might be found in the season of 'fall'. There is an 11 on this card which to me could be a distance as 2011 has already gone by and it is assumed she is still missing? It does rather suggest we have to wait though. I just get a 'no' at the moment because this card leaves us in limbo which does not give us a good suggestion of a find as yet. North West is still here so I gather that must be the direction? it seems to suggest 'hanging around' too so Im not really sure I can give an indication of when Lutricia will be found. I do hope though that something here might help and if I have any further thoughts I will come back and write them.

Empathy.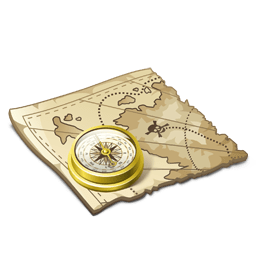 Dee has compiled a map which OUTLINES all the areas that Tarot may be touching on or may be describing. Please bear in mind that this is not guaranteed and Tarot can mean somewhere else entirely.




CLICK LINK FOR TAROT MAP




(Hit the Grey word that says MAPS)