Curry was last seen leaving her brother's house near the 3600 block of Bancroft Drive in Virginia Beach, Virginia at approximately 9:30 p.m. on November 11, 2000. She said she was going to use a nearby pay phone. She never returned and has never been heard from again.

Curry's family members are concerned for her well-being. They believe she may have suffered a seizure or some other sort of trauma, possibly resulting in loss of memory. Curry was reportedly a victim of mental and physical abuse prior to her disappearance. She may have traveled to the Miami, Florida area. Curry's case remains unsolved. Some agencies state she disappeared on November 10, 2000.
If you have any information concerning this case, please contact:
Virginia Beach Police Department
757-427-4101
OR
Federal Bureau Of Investigation
(FBI)
Norfolk, Virginia Office
757-455-0100
OR
757-455-2639




Please note that tarot will pick up

TRENDS /VIBRATIONS

of

PAST PRESENT AND FUTURE

- it will pick up anything that is 'out there' true news or false news - either way it can throw light on what is 'in the air' - please bear this in mind when you are reading the insights.

It is very important that 'readers' of the blog understand this, therefore one has to be very discerning when reading. Media news can put out stories that are not factual or are pre -mediated but Tarot can pick that up. It does,nt mean that tarot is wrong, it shows tarot can see what might be suggested. However when writing the tarot it may be taken as fact.

Tarot does not have all the answers or claim to solve issues. All it can do is show what it feels may be of USE or point out possibilities.

Please always read the following

ABOUT TAROT ON THIS SITE

which is a useful article in respect of all the Tarot printed for Missing people/children.

TAROT CANNOT BE CONSIDERED AS

100 PER CENT ACCURATE BY LAW.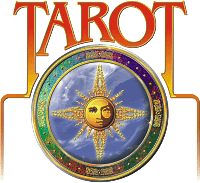 HOPE RENEE CURRY




15 JUNE 2012



I have been asked to look at Tarot for Hope Renee Curry via mail. Tarot may be able to give glimpses past present and future but tarot is not considered 100 per cent accurate by law. Please go to other sources of information for facts.




Asking what might have happened to Hope on her day of disappearance I am given this seven of cups. Hopes family cards and home town are all here but the concerning thing is that the seven is shouting out a 'deception' . I feel as though what happened to her as described might be pure fantasy if Tarot is correct in its offerings. A phone call could very well show up but Im not sure about this.

This call might have been to contact family about a baby if it were made. I dont know all the details here but when I get a card like this I have to start wondering what the true situation is. I can see meeting friends here but I can also see some kind of boredom or apathy coming in. I am not sure if there is a party or just a group of friends but only that they may be here this could include siblings.

The point is that I see West here and there would appear to be movements towards home wherever home is supposed to be. This card can show us some kind of disorientation. I am not sure how to explain the deception here or where it comes from, whether it is Hope herself who said something and did something else, or whether the fact that Hope went to make a phone call is false. I do not see enemies in these cards only friends and even possibly that she could have got a lift or wanted to talk about something to someone who she considered a friend.

So I feel that Hope may have met up with friends and it could even have escalated into going to a party somewhere. We have all the , drink and drugs card for possibilities but it is in her home town or it is a family home here.

There is a travel card here but the person would appear to be someone she knew.I dont see an ominous stranger card right now. I just see some opportunities arrive so perhaps the call was a way of covering to do something else. I really am not sure how this deception is born. The only thing I can think of is that 'this is what it all looks like' but there are other factors that connect astrologically for example, it seems that there is some real belief of craftiness, cunning, betrayal, and deceit linked in and also some kind of slanderous assault? This seven of cups throws a big question mark on everything because in that card are liars, backstabbers, traitors, thieves, lechers, and all sorts of dubious users and abusers!

Basements, cellars, black mud, water, lakes, ponds, damp and decay can come up here,untenanted buildings or run down buildings in a bad state can come up and a sense of feeling imprisoned and confined not to mention there are feelings of threat and some kind of fear. Sexual matters are here too.

If there is a person to be aware of they would likely be strong thick set, dark eyes, dark hair dark complextion or tanned with hairiness. I seem to see her by water on that day.and North east coming up here. Everything seems very muddled!! BUT I think she met an old friend or someone she knew or from the past. I really feel this girl had wishes, but Im just not sure if they were possible to achieve.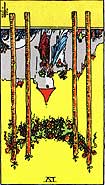 For Location this looks to me like a house or a hotel but we are looking at the foundations or the outside of it. There seems to be a river with a moat, or better put a river with a bridge not far away. Did she have a bracelet or wear one? I can see one here. South East come up and the feeling of heat, somewhere hot? Sandy and hilly ground, newly built land or where construction work is taking place. Land where sheep and small cattle feed or stables for small animals. Prisons or descriptive of a prison where criminals find refuge. Fireplaces, or heat sources show here.

Number 4 here and not being 'free'. I wonder if she is near buildings that are not tenanted ? either newly built or being built or around there somewhere? I feel as though I can see beaches, coastlines or water but I feel inland from that so water not far and possibly outside a town. I can see quarrels arguments and horrible people maybe up to 5 here? It can mean someone moved.

Im probably getting glimpses of everything past present and future but this is the card I get for location even though every cards description needs to be taken into account. A man who is very strong and might even own a fast car or at some point had a mash up with it. Seeing arguments where someone is demanding and yelling here. Sounds stressful just writing it.
The colour red strong in this card. Does someone have scars or maybe scars of the past?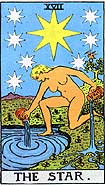 The indications are good for Hope to be found and even more interesting is that this card stands for Hope and that was certainly not expected. Number 17 can be seen here but note also the water and pond or water element here. Someones emptying one. I absolutely see this girl being found quite by accident. There is 'writing on a wall' here.

There is a building that is a falling structure and that seems to make feel there is some kind of actual building that is as described here in the tarot. I might be wrong, its easy to make mistakes but I am just giving what I feel I see.I just think she will be found 'out of the blue' as simple as that. Its like a flash of inspiration kicks in. I have a butterfly and a hummingbird here.

I see a W and the colour yellow. I am sensing joy, therefore I feel that Hope is not lost forever. Number 17 can be a distance route or have some other significance but at the same time perhaps split to 1 and 7 or even 8 come to that. I am seeing animals and lions come up here. Bones and dental matters can come up here also but so can a mountain barren land and a stream or river that runs through. I am getting a Hill in particular showing up and a shoe? North West is given as direction and possibly at Christmas or Spring because this card is a 'gift' card.

Descriptions of landscape could also be trying to form NAMES of places but I leave here what I am given. Water, deep wells, quarries, minesland that has recently been dug.Hills, or land that uneven with the skyline. Airports , attics, eaves, roofs. Fountains springs, vineyards, places linked to water and power. I also see 'stars' and a sense of healing. If Hope is well today perhaps she changed her name and is living elsewhere? if not all I can do is say that she will be found.

There is no guarantee that Tarot has given a location but it tries to help. The only thing is that trends belong to past present and future and therefore all information must be combined for understanding. I hope this helps somehow.

Empathy.



UPDATED 15TH JUNE 2012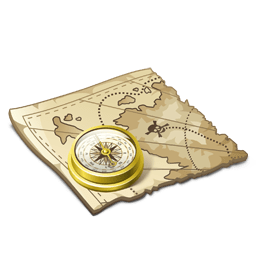 Dee has compiled a map which OUTLINES all the areas that Tarot may be touching on or may be describing. I have left the link below the Icon. Please bear in mind that this is not guaranteed and Tarot can mean somewhere else entirely.




CLICK LINK FOR TAROT MAP




(Hit the Grey word that says MAPS)
Dee sent me a 2nd Map

based on Tarot that I have written as further possibilities.
Show on Google Maps