Shane Fell, age 36, was last seen on June 10, 2011 in Marrero, LA. He was last seen in the area of River Road and Marrero Road in Marrero, LA. He was last seen wearing blue jeans, a white shirt with brown verticle stripes. If you have any information, please call the Jefferson Parish Sheriff's Office at (504) 364-5300 or Texas EquuSearch at (281) 309-9500.

www.facebook.com/HelpFindShaneFell1
There's been a wonderful response to the Help FIND Shane FELL with nearly 2000 views and an international audience. Please share this video with your ...




Please note that tarot will pick up

TRENDS /VIBRATIONS

of

PAST PRESENT AND FUTURE

- it will pick up anything that is 'out there' true news or false news - either way it can throw light on what is 'in the air' - please bear this in mind when you are reading the insights.

It is very important that 'readers' of the blog understand this, therefore one has to be very discerning when reading. Media news can put out stories that are not factual or are pre -mediated but Tarot can pick that up. It does,nt mean that tarot is wrong, it shows tarot can see what might be suggested. However when writing the tarot it may be taken as fact.

Tarot does not have all the answers or claim to solve issues. All it can do is show what it feels may be of USE or point out possibilities.

Please always read the following

ABOUT TAROT ON THIS SITE




TAROT

CANNOT

BE CONSIDERED AS

100 PER CENT ACCURATE BY LAW.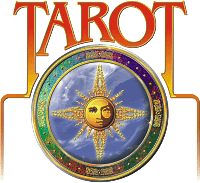 SHANE FELL




18TH MAY 2012



I have a request here on the blogger to look at Tarot for Shane Fell who disappeared on June 10th last year. At the time of writing and because of the request I am assuming he has not yet been found and write Tarot under that premise.

Tarot may be able to put forward some possibilities regarding Shane but please note that Tarot is not considered 100 per cent accurate by Law. It will try to look at some past present and future trends and all will come in a series of messages to consider. Please go to other factual sources for information you may be able to rely on.

My first impression of Shane was 'what a friendly face' and he does seem to 'draw you in' so I do hope that I can get something that helps. I am just going to write down whatever Tarot wants to give.




The first card is one of emotional sadness in a way. It makes me feel as though disappointments had to be taken into account and somehow dealt with as though he had to accept that some things happen and really you do have to pick yourself up and get on with your life . Now I do not know whether Tarot will hone in or not but this card seems to show me that he wanted to avoid slander and gossip for some reason and relationships seem to be broken here.

Whether that is self perpetuated or whether it is for another reason I dont know such as romance breakup or some tradgedy here . I just feel he felt alone with his emotions. Almost as though you have to dust yourself down from the past really and look to the future regardless.

The card is a number 5 card which may have some significance in distance route etc but this card is mostly always West in direction but we also have a North East connection . This five could actually even suggest that we have had despair and upsets and may even produce the return of an old friend from the past. These could be all thoughts/emotions filtering through or actualities past present or future.

However, it is to ask what happened so perhaps this is all past? what I seem to feel here is that there was no choice really a feeling of being 'all over the place' comes in and even possibly suicidal thoughts like all is lost. Water is in this card and a white bridge. Whether or not that is a real object or whether it means he felt he could not bridge or patch things up to the past is also there as a possibility. Drinking, disorientation and drugs/medication could come up here but so could people who are insensitive or thoughtless.

Im seeing a break with home here maybe that feeling of cant live with them cant live without them so that is where I feel the despair there somehow. I feel a bit sad to see this as Shane really looks like a warm hearted guy but obviously very troubled. Being as there does appear to have water in the cards here we have to think about areas with water names. Might just be areas he is connected to in the first place but I have to mention them.

I also note other references here such as hiding out or possible hiding or just being out of sight and basements, cellars, dampness seems to come up as do buildings by water or buildings that have areas that are untenanted or even ruined properties come up. There is a sense of 'being confined' or having restricted movement here as well as feeling a sense of fear or threat.

Landscape could be muddy or boggy but the water element is strong. The feeling of either being emotionally drained or even drains could come up here. Noticing that Shane disappeared in River Road Montero makes sense because we do have a M or W here and that water connection.
If Dee is able to do a map I will post it eventually at the bottom of this Tarot once she has a review of all the directions but meanwhile lets look at his location card.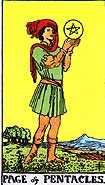 This card is normally North in direction it also seems to cover schools/universities and college names which could be in the vicinity of where he is currently. Note that its a rural card and farmers fields etc could be in landscape here. I feel he is alone in a property or near a property but I seem to see a works place or a working place. Often this card can show us that someone has a new job or a promotion here so it makes me wonder if he is near a place where he works?

Though it may not make a lot of sense to me it might to someone else. The number here is 11 and makes me feel that we do have to go back to 2011 to understand this? There is a 'mountain' in this picture so wonder if that is in a name of a place or actual?
Also is there anything on Camera? just want to mention that for whatever reason it presents itself.

Im seeing a reference to someone close to him in these cards? sometimes this card can be a dark haired lady but I cant be absolutely sure. Im being told something about 'making money'? I also have a property here and either it has an 'arch' OR porch or an arch name?

I see a G somewhere in the picture too and also a river or a stream again could be name of place and the word 'bank'.
I wonder if he is directing back to the road he went missing I am getting North but I have South here. Finances, gold, arch, gate, rose, rural elements, parks and even business premises possibly around. I keep feeling that there are news and messages to be received but I only have the 11 to guide me. I think the letters and messages are about money or places with a money name? or connected to business. Was someone due for a payout, I see someone scared for some reason.

But I still see some property here too. Maybe its a property up for rent? Im seeing farms,woodstores, barren land, but also the water references, walls, garden fences, gateposts, signs, somewhere 'low down' feels like 'gardens' but there are animals roaming, might be wild animals but I also see pets and vets here, small animals. Maybe animal names? church yards and ruins can come up here too but again they might be actual or in a name.

I also do seem to see an 'ancestral' property. Now sometimes that can mean a place that is our biological home or belongs to one of our family so perhaps he is linked there for some odd reason but I see him alone on this card maybe Im wrong but that is what I seem to have. Is there an insurance claim here?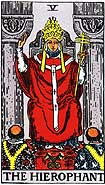 I am being given a 5 for finding Shane that could be a distance marker or have other significance. Unfortunately it does not give a year but East/South East might come up here. This card seems to suggest that it is good advice that Shane will be located but that we have to take note of the MAP. Keys, Quay, maybe Quayside or references in that way come up but also the initial K comes up here too.
Churchyards, churchs names of that kind can appear here but so can schools/mentors/religious references or buildings. So this does appear once more and is already mentioned. As far as I am concerned when I get this card as a find card the person will be found but all I am not sure of the timing

I feel we are being given 'home turf' or native land of Shane. The High Priestess appearing earlier can suggest that there were some elements that appeared to be secretive and that some information is WITHHELD in messages. That could tell us that we do not have all the right information or that some information is withheld. It shows two people in the Heirophant and seems to suggest that two people may have already given 'good counsel' as to where Shane is or that perhaps there is a possibility that Two people may know.

Going forward the next card can tell us that we have to make a decision between family or a lover or that we have to consider family and lovers and that a profound choice exists between both. We have a 'garden' and flowers' in our picture and a mountain in the background. A mountain can be a hill and that can be literal or actual but can also make me feel that someone has had to make big decisions between LOVE and DUTY. There may be a 'fork in the road' and also a vehicle going off to the wayside at some point. But South East is what seems to come up here.
We have signs of the LION (animals) and landscape here - and something to do with the colour WHITE.

If we travelled forward to the hanged man we would see that we could lose our finances so financial aspects can appear here again. Personally I would remain optimistic that Shane could be found . I will consider all the Tarot posted and if there are further things to mention I will come back to do so. I will post a map of suggested Tarot thoughts if and when Dee is able to make one so please come back to check.

Meanwhile hopefully something will make sense and Shane can be found. I cant guarantee everything I see and sometimes I miss things but I try to present what Im given and all we can do is hope for the best.

Empathy.



UPDATED 19TH MAY 2012
Dee has provided a map which she feels MIGHT be the area that Tarot is describing. I have not got a single clue with maps. I just post what I find, but see what you think of Dees Map. I have left the link below the Icon. Please bear in mind that this is not guaranteed and Tarot can mean somewhere else entirely.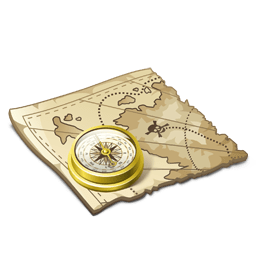 CLICK LINK TO TAROT MAP
http://g.co/maps/yhqez

Looking at this map Im wondering if 'Woodmere' should also be mentioned. Eden Isle?

Empathy.
UPDATED 22ND JUNE 2013
WDSU New Orleans
-
9 Jun 2013
Signs still cover the fence near where Shane Fell went missing just after midnight on June 10, 2011. Deputies said Shane Fell was heading ...
This week marks the two-year point since Shane Fell went missing after crashing his car. For those two years Brett Fell exhausted all avenues ...