Haley Tennell: Missing teen missing from California

Haley Tennell, 19, was last seen at her home on the 4100 block of North Country Drive in Antelope, California.

Tennell was last seen around 10:00 p.m., leaving her home to go to a neighbor's home, but she never showed up.

Haley is 5'7" tall, 145 pounds with brown hair and brown eyes. She was last seen wearing a purple, short-sleeved t-shirt and dark sweatpants.

If you have any information, please call the police at 916-874-5115.





Please note that tarot will pick up

TRENDS /VIBRATIONS

of

PAST PRESENT AND FUTURE

- it will pick up anything that is 'out there' true news or false news - either way it can throw light on what is 'in the air' - please bear this in mind when you are reading the insights.

It is very important that 'readers' of the blog understand this, therefore one has to be very discerning when reading. Media news can put out stories that are not factual or are pre -mediated but Tarot can pick that up. It does,nt mean that tarot is wrong, it shows tarot can see what might be suggested. However when writing the tarot it may be taken as fact.

Tarot does not have all the answers or claim to solve issues. All it can do is show what it feels may be of USE or point out possibilities.

Please always read the following

ABOUT TAROT ON THIS SITE


TAROT CANNOT BE CONSIDERED AS

100 PER CENT ACCURATE BY LAW.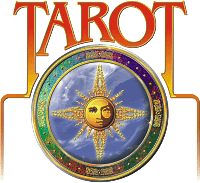 HALEY TENNELL
7TH MAY 2012



I have an alert posted for Haley in the last couple of days but it seems she is still missing after a false alarm was put out that she was safe. I received that news via Dee on our facebook. Im going to put a brief Tarot here just to see what it shows or if anything is useful. Remember Tarot is not considered 100 per cent accurate by Law and for that reason I would ask that you always check facts at credible news sources.

Always read and understand my notice about Tarot as I can only write down what I see which are past present and future trend possibilities.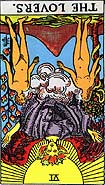 The first card that Tarot gives to me is the Lovers reversed. This seems to suggest that Haley either has a relationship that has fallen apart being the lovers card or that there is a situation of interference in the family. This card seems to show some kind of interference in the way that someone can come in between a romance making a three way situation or it can even reference a possible stalker or that someone just bothers here. It is really more a lust then love card given in this way and it seems to show some kind of dominant male here. Now the problem is whether a dominant male interferes in her relationships or whether there is a dominant male here of another kind.

This card is a six or a nine - so either of those numbers can come into play. I am not going to insist that what I am showing you is right, if its wrong then so be it. However, there is a connection to the past and someone is popping up here who has sexual insecurities. This card can link to someone that Haley might already know but moreover they would connect to her community. However, either there is a loss of physical strength to fight this person back or the person is very overpowering in attitude and otherwise.

This could be someone who is an abusive nature and very pushy. The colour white can come up here, either white clothing or something else. There may be an area here with a Hill as this can show up on card 9 and a possible older man or someone with facial hair who might have shaved it off. That is not 100 per cent accurate for this card but the possibility is there. The area that I can see is a river/or creek or some length of water and a mountain or mountain in the background or it could be a name of a place. The area appears to be rural and sometimes campus,camping, trailers or caravans, holes could be attached. NOT always.

The word I see here is SEX or LUST and whether that is part of the situation innocently or not it does come up. There is a road with a fork here. There seems to be some suspicious element to a relationship but I am not clear why but it seems there are arguments or disagreements in a relationship. Some kind of unfaithfulness is showing up here. I am seeing three people altogether connected in some way and some kind of KEY connected. Sometimes I am not sure if it means Key as clue, or quay as in water or an actual Key. Im sorry but it just seems that I have to offer all.

This is showing me dangerous liasons, and fatal attractions and a considerable amount of argument and jealousy and controlling influences. I seem to have WEST either in name or direction at his point. This situation can cause us to make unwise plans, so it can suggest that there is a seperation here because of controlled forces over Haley that she did not want or it could mean that someone may have dominated her to create this situation. On occasion in laws can come up here but I am not sure that is part of this right now, I just see what I have given which could include complicated family matters as well as the options shown.

Hills, mountains, storage places/barns, attic rooms or places high up can all come in as possible description of places attached or linked.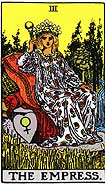 All I am getting is the Empress to describe where Haley is now which is either with her Mother or a mother/nurturing figure either female or male if a person or someone of that nature or she could be in landscape that is vegetation. This card has a three on it and can give the word Spring, or a bird name, even a canal or a hollow enclosure. There may be a car here. Initials B or J could come up here and someone leaving a note. I also have the father figure here and Im wondering if this is to do with the note saying she was found and protected??

I think though we have to bear in mind that Tarot is past present and future so Im going to continue for a moment regarding location. I have the colour Green prominent. I am not sure if Haley is pregnant or not? as this could show up in this card too but I just seem to see gardens and rural aspects here and very much similar surroundings as in the first card. Fields and possible water. Roses and flowers can come up here the direction is rather difficult but South/East could be a connection though not sure if that is her direction or is linked in some other way.

I have a Friday here . I am still seeing West as the strongest direction and also airforce bases, or airports, sandy gravelly ground or places high up even the upstairs windows or upper parts of a room so it is all mixing in somehow. Perhaps the airport/airbase is something in the vicinity?

There may be an N or G initial or name of place or person and a smell of apples? or just a smell - the word Eden comes up when I think of Gardens. Rural land, farm land and strong masculine energy is connected. I feel she is also connected to a car that goes to the West or West name.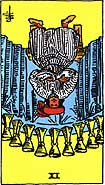 Im getting 9 days or under to be found or the number 9

here if its to be longer. This card can represent water, drinking drugs, as possibilities. It is showing some problem that has arisen at the family home and shows the family home here whether it means she is in it under it or some distance away the figure here is 9. It does seem to indicate that she will be found althought I have a BUT to it, so whether she is happy to be found or whether there are still difficult circumstances to arise out of it the possibility is there. We do have to take note that there could be problems because of the water references here which can be linked to actual water or they could show us that there are emotional problems here when finding this girl. I just see the word Drained.

North West may be here again all areas seemed to be West in name or place but everything must be taken into consideration. All water names are given from Springs to Brooks to Oceans, seashores etc in the water element, fountains, waterfalls,brooks. There is also a church element in these cards which I seem to see whether that is a spiritual element or whether it is a name for a road or near a church or ending near one nothing is certain but I do have a christian sign here.
Lodgings can come up in this Tarot.

All the numbers given in Tarot could be routes/roads or some kind of distance or timing or dates.

This is a very brief look for Haley but I will come back if nothing has been helpful and see what else there might be that is of use. Meanwhile though I hope that something here is of assistance.


Empathy

UPDATED 7TH MAY 2012
There is a news report published in the last couple of hours considering that Haley has left Voluntarily?


UPDATED NEWS 9TH MAY 2012
UPDATE: Missing 19 y/o Haley Tennell found alive and safe! | The ...
radionewz.net/.../update-missing-19-yo-haley-tennell-found-alive-an...
21 hours ago –

This evening, Jessica Tennell (aunt of Haley) posted a message on Facebook from Haley's father Steve, stating that Tennell had been found ...


UPDATED 10TH MAY 2012

www.facebook.com/HelpUsFindHaley
Help Find Haley Tennell Missing From Antelope, California Since May 3, 2012 is on Facebook. To connect with Help Find Haley Tennell Missing From Antelope, ...

ALSO READ THIS STATING SHE WAS FOUND.


http://www.facebook.com/jessibspagirl/posts/3952184965119


Haley may not be reunited with her family but as it appears the Police have had contact with Haley she would not be considered a missing person. Therefore Haley has theoretically been found.