Information translated below from this link.
http://www.causes.com/causes/617425-ayud....z-rosales/about

Diana Hernandez Guadalupe Rosales disappeared on July 12, 2010, when she was 3, her mother was working in her living room making up and combing a girl, the girl went to the store and returned, accompanied her grandmother to several homes he returned and was playing outside his house when sought, could not find it.




Please note that tarot will pick up
TRENDS /VIBRATIONS
of
PAST PRESENT AND FUTURE
- it will pick up anything that is 'out there' true news or false news - either way it can throw light on what is 'in the air' - please bear this in mind when you are reading the insights.

It is very important that 'readers' of the blog understand this, therefore one has to be very discerning when reading. Media news can put out stories that are not factual or are pre -mediated but Tarot can pick that up. It does,nt mean that tarot is wrong, it shows tarot can see what might be suggested. However when writing the tarot it may be taken as fact.



TAROT

CANNOT

BE CONSIDERED AS
100 PER CENT ACCURATE BY LAW.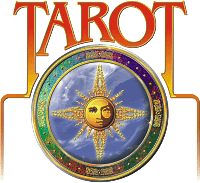 DIANA HERNANDEZ GUADALUPE ROSALES




APRIL 20TH 2012




I have been asked here on the blogger to look at Tarot for this little girl. I just want to remind everyone that Tarot only gives 'glimpses' of the situation which appears to be past present and future blocks of time and does not have every single detail to offer. However, it has been thought that Tarot has been very useful in furnishing certain clues that have helped towards understanding situations with the Missing. Tarot is not considered 100 per cent accurate by Law therefore going to factual sources to check information is advised.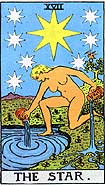 The first thing that I want to say is that the link to this case is a google translate and on there it appears to give two dates for disappearance. One in July and the other in November which is not easy to decide what the situation is. I have taken it from the July date. The card I am given is the Star so my first question would be to wonder if this girl has been found? The Star can bring in Xmastime and Springtime as periods to note for interest.

The indications of the Star card and surrounding cards are giving me a bit of a problem. I feel as though I should be careful what I say here but I am getting a link back to the mother. Now as the Star card can represent water/ponds in substance it can show us healing and rejuvenation so if there was an accident or something that had gone wrong it can suggest there is a recovery for that. That is why I wondered whether the little girl had been found. If she has not been found Im finding a direct link to the mother somehow as I see a connection here with the Moon card and even after we have the Sun card which is still giving us family or those connected to the family.

I am feeling that its because of the Mother that this girl has disappeared. That is not to lay blame it is showing her last connections but it does,nt move on from her and keeps the girl connected to family somehow. I feel as though this little girl 'went somewhere' but that I cant find at the moment an outside link from family and surroundings.

The negative aspect might be the Devil card leading up which suggests that there is some kind of 'unhealthy connections' around the child or someone linked somewhere that brings about unhealthy associations. I feel as though if the mother last saw this child then perhaps someone connected around her or the home.

That is all I can see here. The direction might be North and for some reason I have a wednesday being significant here and also some kind of illusions attached to the situation along with some 'promise' or some conversation.
Baths/water/ponds all seem to come up here and I just feel that something will lead back to the mother here. I might be wrong but all the surrounding cards link this child to happenings in or around the home or some connection there.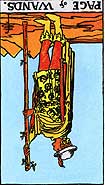 On this card, I am immediately not feeling comfortable or any more comfortable then the first card and surrounding influences. It is showing us that somebody is less then trustful here. On this card we do have a youth which could be someone who either acts very immature or they are young but we are not getting the correct information here at all. I seemed to see the home and here we have this person here. In our first card we could think about journeys or travelling or going somewhere but I just saw family and that is all. But this card might be someone who might have promised to take this little girl somewhere and that might not be a good move.

The whole feeling I have is 'something is not right' here either what we are told is not correct in general because the girl is found or if she is still lost then we have the problem that someone is not to be trusted.

This card can represent a trip but as you can see this trip or journey has not happened so if we were to say that someone promised to take this girl somewhere they are dubious and doubtful., it could be a younger relative or friend, an apprentice, student, or assistant that is being seen here. As for direction this card is generally South but it is reversed so I will check this.
However, I am feeling apprehensive in general thinking that there has been some kind of mix up of information so I would like to have an up to date report on whether this child is missing or not.

RECESS

I had to 'leave' this Tarot for a while because I was receiving too many mixed feelings about it and it is important that when I write Tarot that I have a definite update that a child is missing . My apprehension has come out about the real scenario in this case but I am now looking at this again a couple of weeks later.

I am having to consider the Page of Wands as the location card or pertaining to location. Initially all I seemed to have were water elements and family or strong emotional matters but this card can sit amongst quarrels and tempers, fights, arguments and can lead to violence. We seem to have a Hill here and also note there may be an airport somewhere in the distance. These often act as landmarks around the area in question.

There may be a house or building near or on a Hill or name of a place with 'Hill' and even possibly an accident with a car. I have no idea why this would show but could show 'car stationary' or off road. The vicinity in general might give water/beach or ponds/ river etc and be either side of a border. Its possible that there may be fences/walls here though the feeling is 'agricultural' .

The page of wands gives us number 11 and can often be linked to weapons that can range from firearms to a garden or household tool and in some cases sexual elements, heat and fire but that in itself can describe hot places, even countries which would figure in general here. Remember Tarot has been asked for a description and it will include that overall.

This card seems to be showing me that mix up whereby someone might have told this little girl something that is not true (or its applying to the situation) which if so she could havefollowed them or as said previously the facts do not appear to be right therefore would have had to be careful of anyone around her. Wands really are not nice cards reversed but I will have to come back and re consider location issues here.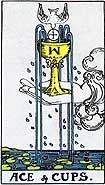 When it comes to this child being found, I am rather feeling it is unexpectedly 'anyday' .

This card does seem to indicate that she will be. I am seeing people around her so it must be the case as there does not appear to be isolation in this card. Cups cards are Yes but the speed of this card can just be considered as anytime rather then name days. If she is already found the it would have indicated that she was found within a short time. I also see that there is an M or a W here which may relate to initials or places or even the month. It is a good card but links to someone under a tree as good advice to help finding her.

I am still seeing home premises once again and it does not really make me feel that she is /was that far from home . Again there is water in this card which can either be for emotional in the situation or it may represent water and we do have to consider that water has appeared in all of these cards in one way or another. It may just be the name of an area or near a beach or water element?

This is such a cute little girl what a beautiful child and I really feel very sad when I get told children are missing but I hope she is found and that somewhere there might be an update. Again I have to apologise for my hesitance on this matter because I like to know for SURE that someone is missing. These cards could read missing and found but I have had to read these cards taking into account both prospects. I just feel there will be some kind of unexpected message about her being found because of the positive element of this card.

If anyone has any updates for Diane please do let me know. I will look at the locational values very soon and also come back to re-read and add anything I feel I have missed as this is a very brief overview and Im sure more information can be found within tarots advice here.

Empathy.