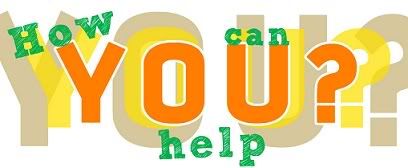 Mother Of Missing Tupper Lake Teen "Overwhelmed" By Search

Story Published: Mar 12, 2012 at 11:52 AM EDT

Story Updated: Mar 12, 2012 at 6:15 PM EDT

Volunteers gathered near Tupper Lake Monday morning to begin searching for a missing teenager.

Police said 18 year old Colin Gillis was last seen early Sunday morning.

His mother reported him missing at around 5:30 p.m. later that day.

About 60 volunteers gathered to begin searching in an area between Tupper Lake and Piercefield near the Franklin-St. Lawrence County line.

Gillis' mother says she continues to "hold onto hope" her son will be located.

Patricia Gillis told 7 News she is"overwhelmed" by the numbers of volunteers who are taking part in the search for her son.

Volunteers, many friends of the teen, are joining State Police and Department of Environmental Conservation Forest Rangers in the search for Gillis.

The missing teen's brother, Lyndon Gillis, has spent the past two days searching for some sign of his brother.

"I know we will find him. I just want to find him and get him home," he said.

Gillis reportedly wandered away from a social gathering at a private residence around 2 a.m. Sunday.

A motorist reported seeing someone on Route 3 who fit his description around that time, but state police were later unable to locate him.

Monday afternoon, police said they recovered two items along the highway that are believed to belong to Gillis.

Officials would not say exactly what they found.

In addition, search teams used air boats to find holes in ice where Gillis might have fallen through; they found none.

Police said Gills had a cell phone with him, but his parents say their repeated calls have not been answered.

Police said it will take a while, but they hope to use the cell phone's signal to find Gillis.

Gillis is a graduate of Tupper Lake High School and a pre-med student at SUNY Brockport.

Police said Gillis is 6 feet tall and weighs 170 pounds.

He was wearing a white shirt with black stripes, blue jeans and red sneakers.

Anyone with information that may help in locating Gillis can call DEC's Ray Brook dispatch center at 518-897-1300.

You can also call State Police in Ray Brook at 518-897-2000.