Police appeal for help finding Stuart Gilson

31/01/2012


Humberside Police are continuing to appeal for help in tracing the whereabouts of a missing 21-year-old Hull man.


Stuart Gilson of Annandale Road, Hull, was reported missing by his family at 1520hrs on Sunday 29 January 2012. Mr Gilson left a family party at the Embassy Hotel on Hedon Road , Hull following an argument at 2200hrs on Saturday 28 January, before last being seen leaving a taxi at around 2217hrs on Saturday 28 January outside Vodka Revolution, Lowgate, Hull. He has not returned home since and was due to travel by ferry with work on the evening of Sunday 29 January 2012 but did not attend. He is described as white, 5ft 7ins tall with a medium build and has short dark brown coloured hair.

He was last seen wearing a grey coloured Luke branded polo shirt with a large lion emblem, G Star jeans and black coloured Fred Perry plimsolls with white laces. He was also carrying a wallet with a built in bottle opener with the words "beer tokens" written on it. His family have been using social media outlets including Facebook to find his whereabouts.

Detective Inspector Alan Bentham said: "Since being reported missing family and friends of Mr Gilson have conducted appeals through Facebook, spoken extensively to the media and have distributed posters in Hull and the surrounding area.

"This support should be commended; however we are now urging people to report any information relating to the missing person enquiry directly to the police on 101. By reporting information to none police contacts or on-line it makes it very difficult for us to respond.

"A large volume of unconfirmed information is now in the public domain which has the potential of making it difficult for police to follow appropriate lines of enquiry and I would therefore urge the media to use the appeal information submitted via our media office as part of any news features.

"Finally if people wish to display posters to assist in the search for Mr Gilson they are asked to use the poster attached.

"The last confirmed sighting was outside Vodka Revolution at around 2215hrs on Saturday 28 January therefore police are asking businesses in the OldTown area to search their outbuildings for any sign of Mr Gilson. Humberside Police are concerned for his safety and are appealing for Stuart to make contact to confirm he is well or any of his friends are being urged to do the same if they know his whereabouts. Mr Gilson or anyone who knows his whereabouts should contact Humberside Police on 101 quoting log 374 of 29 January 2012."
New CCTV video footage of missing Hull man Stuart Gilson on Drypool Bridge has been released by Humberside Police.

The 39-second clip shows Stuart walking on to the bridge, away from the city centre at 10.17pm on Saturday January 28.


It is the last confirmed sighting of Stuart.

Officers investigating Stuart's disappearance released a still image from the footage last week but this is the first time the full clip has been made available.

There is no CCTV footage of Stuart exiting the east side of the bridge.

Police believe instead of walking off the bridge, Stuart went down the stairs at the other side of the bridge and walked along the side of the Rank Hovis building, next to the River Hull.

They said the footage showed Stuart walking in a "positive manner", not stumbling, despite being drunk.

Stuart's sister Kimberley Gilson has made a new appeal in today's Mail for information about her brother's disappearance.

Anyone with information should call police on 101.

Tuesday February 7 updates: Physical searches for Stuart Gilson called off by Humberside Police.

http://www.socialalertme.com/alerts/stuart-gilson/1085.htm

Police are asking people searching for missing Hull man Stuart Gilson not to put themselves in danger.





Please note that tarot will pick up
TRENDS /VIBRATIONS
of
PAST PRESENT AND FUTURE
- it will pick up anything that is 'out there' true news or false news - either way it can throw light on what is 'in the air' - please bear this in mind when you are reading the insights.

It is very important that 'readers' of the blog understand this, therefore one has to be very discerning when reading. Media news can put out stories that are not factual or are pre -mediated but Tarot can pick that up. It does,nt mean that tarot is wrong, it shows tarot can see what might be suggested. However when writing the tarot it may be taken as fact.

TAROT CANNOT BE CONSIDERED AS
100 PER CENT ACCURATE BY LAW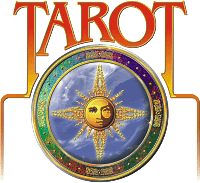 8 MARCH 2012
STUART GILSON
At the current time there are many requests for the missing in respect to asking for a Tarot report.

I am happy to help and provide these reports. I cannot however guarantee that Tarot is 100 per cent accurate and I am only able to write down what I receive. If this turns out to be useful then it is a good gamble. One can only try after all. I have a request which is recent regarding Stuart Gilson who I believe is still missing. If he is found I would have thought it would be in the news therefore I am going to continue with this request in the surmise he is missing. I also hope to raise awareness for Stuart and if anyone does see him please let the appropriate authorities know.

Please bear in mind Tarot can bring up anything past present and future but as Tarot is not 100 per cent accurate by Law then you should be advised to read factual sources of information.

Really there are two dates here 28 and 29th January and I need really to work on one of them initially. I have decided to look at the 28th January after 11pm.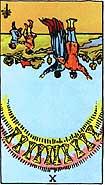 The very first card I have is purely coincidental but does immediately suggest that things have gone awry with family or those close to him. This card shows the home/town upside down and often is a point of impasse whereby the person falls out with those around them but cannot seem to make it up either therefore leaving a limbo state of mind. This card would indicate he was at a part and it would also indicate that from the 9 of cups he would have had something to drink.

The problem here of course is the amount of water that is in these cards. It can also show him near water at some stage.



Did someone catch up with him on his journey? I am wondering about that as there may be an someone here that turns up. I really want to look at the other cards before assessing this any further. What I do see is that this first card has regardless of the coincidence linked straight into altercations with those close to him which makes me feel that we do have a connection here.





This card is generally

North

in direction, it might be North West if we take note of the direction the Queen is facing but ultimately North is what we have here. As a general rule these cards are people but also landscapes and we have to take that into account. We have a number 13 on here which might represent where he is now or that he is at a 13 distance road marker or some other significance.

This is normally a card that is giving shelter so one would have thought that there is a nature element around such as grass trees, gardens etc in the landscape but it can also represent a female with dark hair. As this card behaves as water, it seems there are emotional elements here or that there could still be water in the vicinity even in the name of the vicinity but generally this card is thought of as a warm and generous person who offers shelter.

The cards are past present and future therefore I cannot place the timing of where this card would appear except to say that if it is present time then it seems he was with a female or someone with dark hair and staying there or had been? It can also represent valleys and fields and all things naturistic/rural settings and work settings too.

What worried me a little about the first card is that the Knight of Cups can be a suicidal streak when someone feels misunderstood and it is not so much anger but feeling opposed in their thoughts and feelings. There is also an indication of possibly being offered a lift there.

There are possibile indications of drink and drugs - both come up here and that is not an accusation it is just that the cups card could represent that and one has to be aware of it.

A bridge

and someone he met up with from the past also seems to figure and somehow that is linked to family/family vicinity or someone he hung out with but someone close seems to come up.

With all those slightly negative concerns in the first card the second card would represent some kind of security and vitality so Im seeing thumbs down for health initially and then thumbs up but I would be looking in a North direction for answers as I keep seeing someone giving him a lift but not sure what point however the CCTV would definitely s how up on the page of pentacles and our queen comes after that and after what might be a lift.

If he was given a lift and following that we see this 'shelter' so I wonder if he has gone to someone who offers him somewhere to stay. I do see parks/rurality

an arch and bridge all part of scenery.

I will look at a map. This Queen is linked to Taurus which shows me music or even links me to the Heirophant which might show a church (church name - number 5 ) or someone to whom he would speak to for good advice maybe even two people .

I am seeing

quay

/key or two people being a key to unlock situations or who may be able to give advice. I do seem to see this dark haired female though linked to a home or work environment. I am seeing two dogs? or a dog and some form of shelter. Animals do come up in this card. 66/

12 and 3

also can be linked though Im not sure how useful those numbers are. Rural and working elements are linked here. Tarot seems to suggest that Stuart has links to a dark haired female?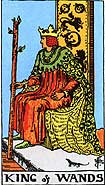 Timing is always a problem with Tarot as sometimes is profoundly accurate and other times it shows SOMETHING found in the time given. This Wands and

14 weeks as a rule so may something may be found or known in that time

. This is also showing Stuart outside a town near buildings. There appears to be worry and anxiety on this card and a lot of stress which he may have been under at some point. I seem to see a phone call in this time but whether it is from him or not I am not quite clear.

There is also some form of 'trip' pointed out here for whatever reason I am given that. I also am being shown an 'entertainment place' and a female. As a rule this card is SOUTH but might be South in a name of a place or the general direction. This card can stand for fireman or spokesmen. Sex and weapons can also come up here.

The King of wands is strongly attached to his home so I do feel

some news should surface inside of 14 weeks before April

I would have thought though timing can be remiss but its a good card to insist there will be guidance and therefore that some information should come to light. The King of wands can also represent holiday places and vehicles/fast cars and older men. It may not apply here but it is always worth writing down. I would have thought there would be something come up within 3 months. There can be sports grounds/complex elements in the wands cards.

It also lets us know that we should consider Stuarts contracts as even they might provide a clue.
This reading is extremely brief due to the many cases pending however, I will be looking at this again shortly to consider and come back to write further.r

Empathy
I am sorry to report that Stuart has been found and have left a news report below. Sadly we have lost this young man and my deepest sympathy goes to his mother and his family. Tarot gave various indications past present and future. Unfortunately all details are not known and at the current time I cannot pinpoint on a map exactly where Stuart was found to compare with Tarot but there are elements in Tarot that seem to be correct. I do see that 3 and 12 has come up and we receive this news on 12th March also that Tarot has told us that Stuart would be found within 14 weeks before April.
There is a reason why Stuart was in the water and I hope that this will be investigated and perhaps I might also eventually get to know whether Tarot had any landmarks or more pointers in which case I will post.
12 March 2012

http://www.bbc.co.uk/news/uk-england-humber-17331887

Stuart Gilson tributes left on Drypool Bridge
Drypool Bridge Mr Gilson was last seen around Drypool Bridge
Man's body found in estuary



Yellow balloons and ribbons have been tied on to Drypool Bridge in Hull in tribute to a 21-year-old man who has been missing since 28 January.

Stuart Gilson, of Annandale Road, Hull, was last seen on CCTV after a night out.

The tributes have been left by family and friends across the full length of the bridge over the River Hull.

A body was recovered from the Humber Estuary on Saturday. Mr Gilson's family have been informed.

The body was recovered from the water close to the north bank of the estuary between Brough Haven and Gilber.

Hundreds of people have taken part in unofficial searches for Mr Gilson which have been co-ordinated on Facebook
EDIT: 12TH MARCH 2012
http://www.vikingfm.co.uk/news/Localnews-body-found-matching-gilson-description/

Stuart was found 10th of March, but strangely it is me that has found out today by one of our members and today is the 12th.